Lil Xan Says He's In A Forest Getting Clean After Mac Miller's Accidental Overdose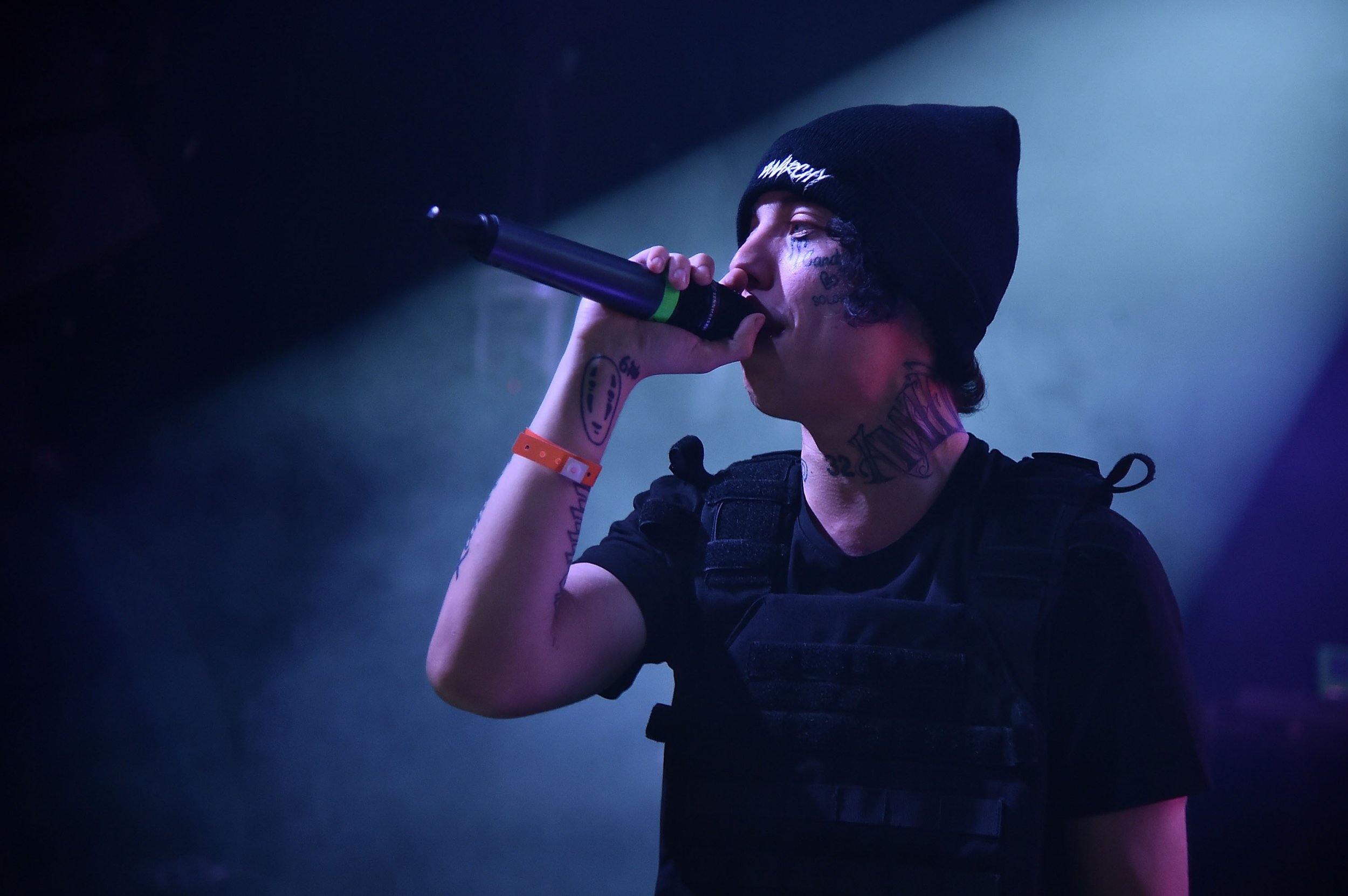 Lil Xan, real name Diego Leanos, admitted he's a drug addict in a conversation with TMZ on Monday. Rapper Mac Miller's untimely death on September 7 is the reason he's trying to get sober.
"I'm not completely clean yet," Lil Xan told TMZ in a FaceTime video. "I'm off Xanax, yes, but narcos I'm still trying to wean off. I'm secluded. I'm in a forest right now and I'm just detaching myself from the world. I'm MIA right now. Even my best friends don't know where the f*** I'm at."
The rapper called TMZ after it was confirmed Miller died of a fentanyl and cocaine overdose on Monday. Lil Xan was not surprised at the deadly combination. He used to sell drugs, particularly Xanax, until it was laced with fentanyl. Lil Xan noted other drugs, like cocaine, are now laced with the lethal substances, too.
Miller's death was an emotional turning point for him. "In particular, Mac hurt the most," Lil Xan said. "It definitely changed my everything. As far as my sobriety goes right now, there was a long period where I was clean, but I relapsed. And that's common. And I think that's where people relate."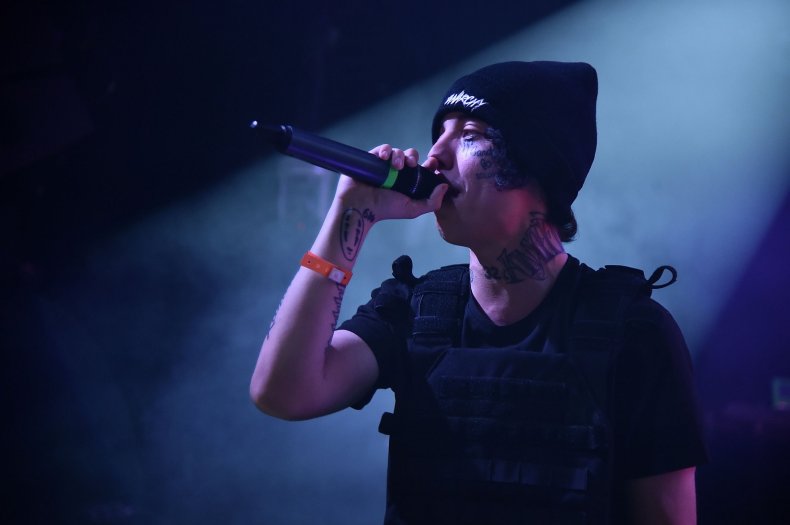 Demi Lovato relapsed after years of sobriety and her overdose was nearly fatal. Lil Xan said relapses are a part of addiction.
"Any other addict would understand that that s*** just happens. You relapse. You don't want to. And then you get clean again. And you relapse. It's a process," he said. "You need treatment and and help, and sometimes that doesn't even help."
Change can only happen when a person wants to be clean for themselves. "It has to come from within," Lil Xan continued. "That's what I've learned. I've gone through periods of like, six months clean. And now it's because of me. It's because I want to be clean."
It's unclear when the rapper will return from his seclusion, but he will release a new album, titled Be Safe, in December. The album is a tribute to Miller, titled as the last words Miller said to Lil Xan. The cover art shows an illustrated man that looks like Miller holding a gravestone in his hands, according to E! News.
Lil Xan Says He's In A Forest Getting Clean After Mac Miller's Accidental Overdose | Culture