Lil Yachty Urges Fans 'Slow Down Kids' on TikTok After 150 Plus Speeding Arrest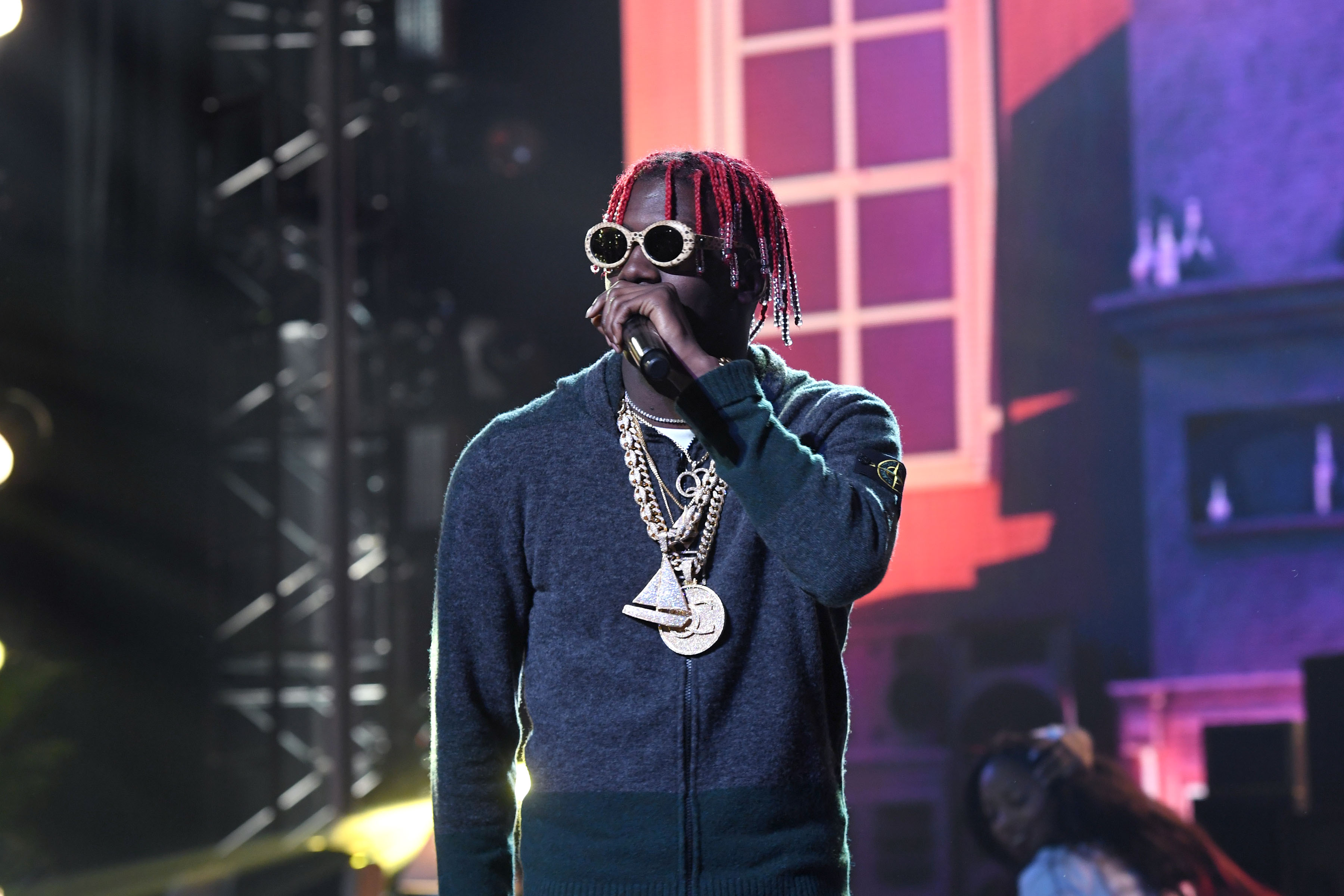 Lil Yachty has some advice for kids driving. The rapper took to TikTok to address his recent arrest for speeding at 150 miles per hour in his white 2020 Ferrari F8 while in Atlanta, Georgia.
He stood in front of a green-screened screenshot of his arrest, shared on The Shade Room's Instagram account. He nodded towards a headline, reading "Lil Yachty arrested for driving in excess of 150 mph in Atlanta."
"Well, we've come to this," Lil Yachty began the TikTok he posted on Tuesday. "Yeah it happened. Not today, it was like two weeks ago, or like a week ago. I don't know how it happens."
"God forbid the mugshot comes out," he cheekily added. "Hopefully it doesn't." (The Shade Room, however, acquired the mug shot and put it on their feed.)
The rapper concluded his TikTok with some good advice for his followers. "Slow down kids."
He also posted a video on Instagram of him placing stacks of cash onto his shoulder, sitting in a car. "I'm not in jail," Lil Yachty simply captioned the clip.
The 23-year-old artist and Atlanta native, whose real name is Miles McCollum, was pulled over on September 21 after allegedly going over 150 MPH going northbound on Interstate 75, according to ABC News. An officer had followed his Ferrari, which was speeding and weaving in and out of traffic downtown, the State Patrol incident report showed.
McCollum was taken to the Atlanta County Jail, and was charged with reckless driving and speeding. Since, he has been released.
The rapper previously was caught speeding down the same highway in June, and totaled another Ferrari. He was driving on Interstate 75/85 north near University Avenue when he lost control of the red Ferrari on the wet roads, as per WSBTV-2.
The outlet reported that the car "hit the left median concrete wall, then spun across seven lanes of travel before hitting the right concrete wall." The Ferrari came to a stop between the right emergency lane and the seventh lane after spinning out of control in the hydroplaning incident.
At the time, McCollum said he could not remember anything that happened after he lost control of his car. TMZ reported at the time that he was "relatively unscathed, with only minor injuries to his arm." The rapper received a citation for driving too fast due to the weather conditions, failing to stay in the lane, and driving in the carpool lane. Additionally, Lil Yachty got a warning for driving without having his license on him.
"So thankful for my life," he tweeted after the incident. "Never take it for granted."