Lil Yachty Says He Won't Work With Nicki Minaj Because of Cardi B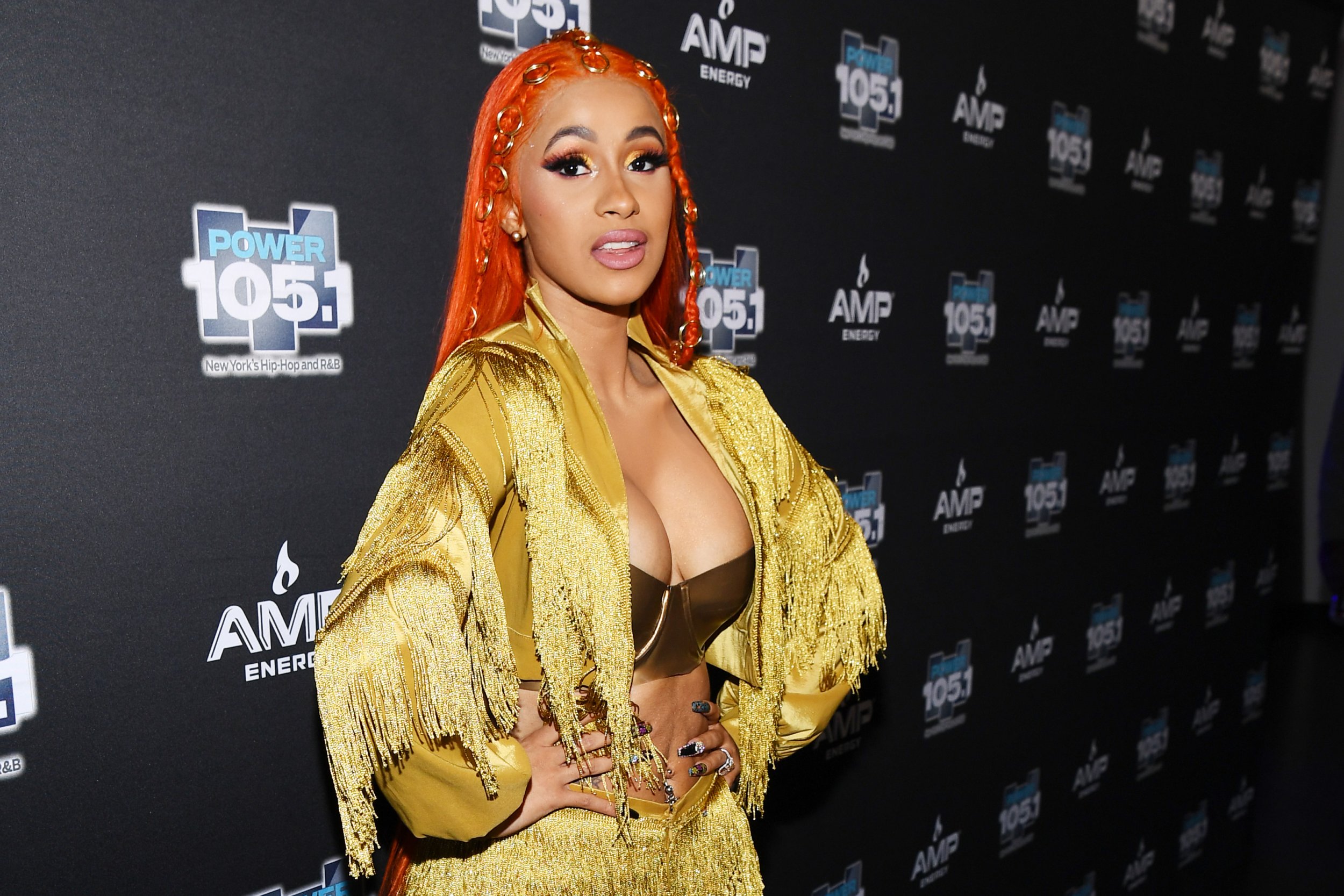 Rapping sensation Nicki Minaj has collaborated with music's biggest rap talents over the years. She's worked with Drake, Lil Wayne, Kanye West, Big Sean, Jay-Z and Eminem but Lil Yachty is one rapper who won't team up with her.
As a feud between Minaj and fellow rapper Cardi B has continued to brew, Lil Yachty was asked by TMZ's Raquel Harper on Tuesday's episode BET show Raq Rants about whether he'd work with Minaj.
Cardi and her husband, Offset, appear on a track from Lil Yachty's third studio album Nuthin' 2 Prove, titled "Who Want the Smoke?" While on Raq Rants, he referred to Offset as his "big brother." He then shared how he'd side with the 26-year-old "Money" artist "every time."
"I couldn't. As much as I probably would want to," Lil Yachty said. Harper attempted to dig further on whether or not he "can't do it," which led the 21-year-old to simply reply "nah."
A contractual obligation is likely the reason for Lil Yachty's decision to remain on Team Cardi. While Lil Yachty didn't elaborate on his stance, the "Minnesota" rapper and Cardi are signed by the same management company, called Quality Control Music. The Atlanta-based company additionally boasts clients including Lil Baby and Migos (Quavo, Offset, and Takeoff). Despite Lil Yachty declining, English pop group Little Mix is a Minaj collaborator that has chosen to side with the 35-year-old rapper.
Cardi B claimed in a 10-part video rant Monday that she was asked to feature on Little Mix's latest track "Woman Like Me" before Minaj. She suggested Minaj only received the collaboration opportunity after she had to dismiss it.
"That 'Woman Like Me' record? Yeah, I had to decline it because I'm doing a lot of pop records, so I can't, you know, over-exaggerate myself," Cardi said Monday. "But that came to me first and then they give it to you."
Minaj, as the world now knows, earned the spot. On the track, she raps: "A million I'm getting my billy on / Greatest of all time, 'cause I'm a chameleon / I switch it up for every era, I'm really bomb / These b****** really wanna be Nicki, I'm really mom."
Little Mix was quick to deny Cardi's allegation. "Sorry Cardi hun but this is the [tea], we've always wanted the queen," The X Factor alums wrote via Instagram. The girl band additionally shared text messages that proved their plans to "confirm" Minaj for the single. Minaj, as well, reiterated how "Little Mix has been trying to get me on a song for 7 years."
Little Mix addressed the Minaj and Cardi collaboration once more through an official statement shared Tuesday to Twitter.
"We love and respect both Nicki and Cardi B," the group wrote. "Both were approached by our label to work with us on Woman Like Me, Nicki then Cardi. We went with Nicki because like we've said over and over for years, it's been a dream of ours to work with her since the beginning. We have nothing but love and positivity for both Nicki and Cardi."
Minaj and Cardi called a truce on their feud Monday. Minaj tweeted about she "won't be discussing this nonsense anymore" despite how the feud may be "entertaining & funny to a lot of people." Cardi, in turn, commented via Instagram about how she instead wanted to "keep it positive and keep it pushing."