YouTuber Lilly Singh Comes Out as Bisexual on Twitter
On Sunday night, Lilly SIngh, the 30-year-old YouTuber with more than 14 million subscribers on the platform, came out as bisexual. In a tweet to her 5.4 million Twitter followers, Singh used checkmarks to confirm her bisexuality, writing, "throughout my life these have proven to be obstacles from time to time. But now I'm fully embracing them as my superpowers."
The tweet has gathered more than 100,000 likes and 12,000 retweets. Five hours later she tweeted, "thank you so much for the love and positivity. Words can't describe how much it means."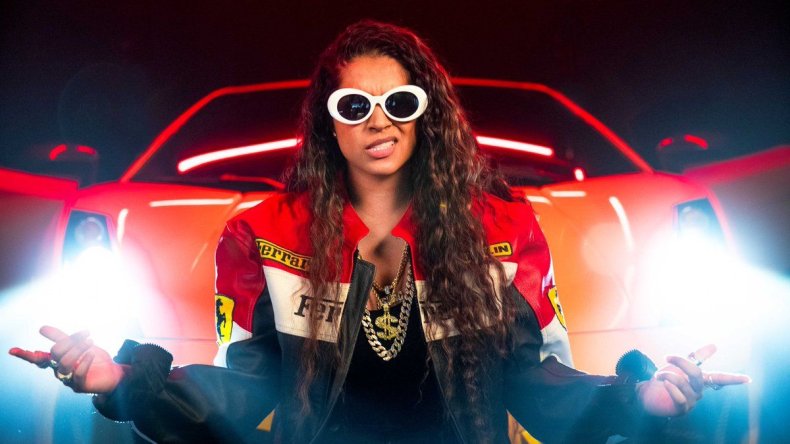 Fans and fellow influencers flocked to congratulate her on the news. Shane Dawson, a YouTube documentarian and vlogger, tweeted, "I'm so proud of you Lilly!" Over the course of the night, many others—including Gabbie Hanna from The Gabbie Show and Hannah Hart—mentioned how proud they were of Singh.
Singh has risen to meteoric fame since started her channel in 2011, making quirky skits and talking about her daily life. She's had her face plastered on billboards in Times Square, appeared on late-night talk shows and published a book titled How to Be a Bawse: A Guide to Conquering Life in 2017, which became a New York Times bestseller.
In November 2018, Singh announced that she would take some time away from YouTube, saying in a video, "I'm not making any rules. This might be a one-week break, this might be a one-month break. I have no idea." Singh is still technically on her break, only posting a few videos a month since the announcement.
YouTubers who have a huge reach among a young and impressionable audience, can experience burnout and self-doubt.
How do you feel about Singh's announcement? Tell us in the comments.