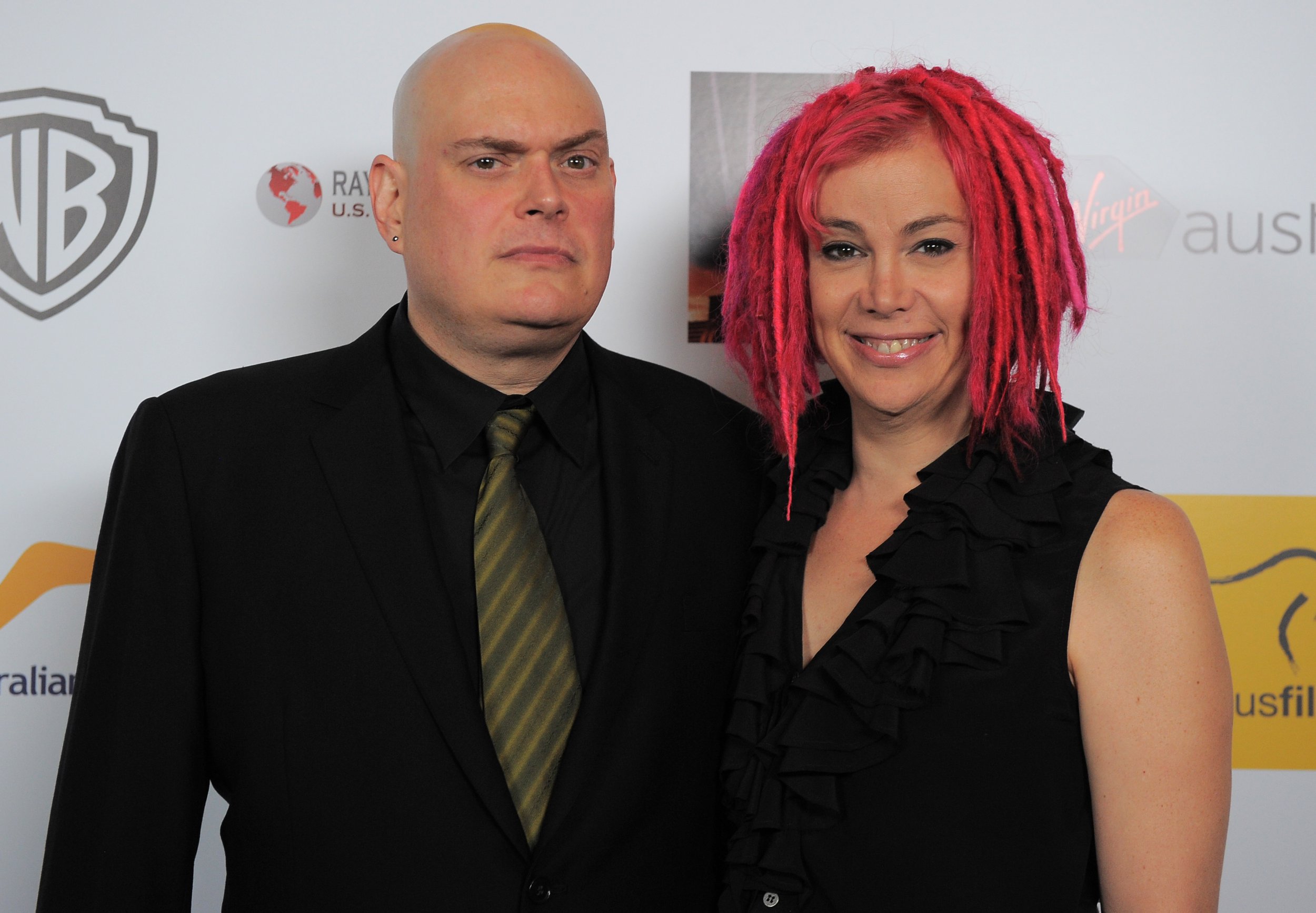 The Matrix co-director Lilly Wachowski, formerly known as Andy, confirmed she has transitioned on Tuesday. The news comes four years after her sister Lana—who previously went by Larry—also publicly came out as transgender.
The 48-year-old filmmaker discussed her decision to come out in an official statement given to the Windy City Times under the title: "SEX CHANGE SHOCKER—WACHOWSKI BROTHERS NOW SISTERS!"
"So yeah, I'm transgender. And yeah, I've transitioned," wrote Wachowski.
Speaking about the support she's received from those closest to her, she added: "I'm out to my friends and family. Most people at work know too. Everyone is cool with it. Yes, thanks to my fabulous sister they've done it before, but also because they're fantastic people. Without the love and support of my wife and friends and family I would not be where I am today."
Wachowski says she decided to reveal the news after repeatedly being "threatened" by media outlets with a "public outing against my will." The final catalyst, she claims, was a journalist from the Daily Mail appearing on her doorstep trying to coerce her into giving an interview about her gender transition.
The director became wary and opted to go public, having recalled the suicide of British transgender schoolteacher Lucy Meadows in March 2013. Meadows was the subject of an editorial in the Mail by columnist Richard Littlejohn, with the headline reading: "He's not only in the wrong body … he's in the wrong job."
The Daily Mail 's U.S. website, DailyMail.com, has denied that it hounded Wachowski into giving the publication the story. "As Ms Wachowski herself says, we were not the first media organization to approach her and we made absolutely clear at several points in the conversation that we were only interested in reporting the story if and when she was happy for us to do so and with her co-operation," a spokesperson told The Guardian.
The publication also contested Wachowski's claim the Mail had a "huge part in the national public outing" of Meadows. The spokesperson said, "The story emerged after the school wrote announcing the change to parents, some of whom contacted the local media because they were concerned their children might be too young to understand what had happened.
"In the event, it emerged at her inquest that Ms Meadows made no mention either of the press in general or of the Daily Mail in particular in an extensive suicide note."