What Happened When Lily Collins Met Ted Bundy's Ex-Girlfriend, Liz Kloepfer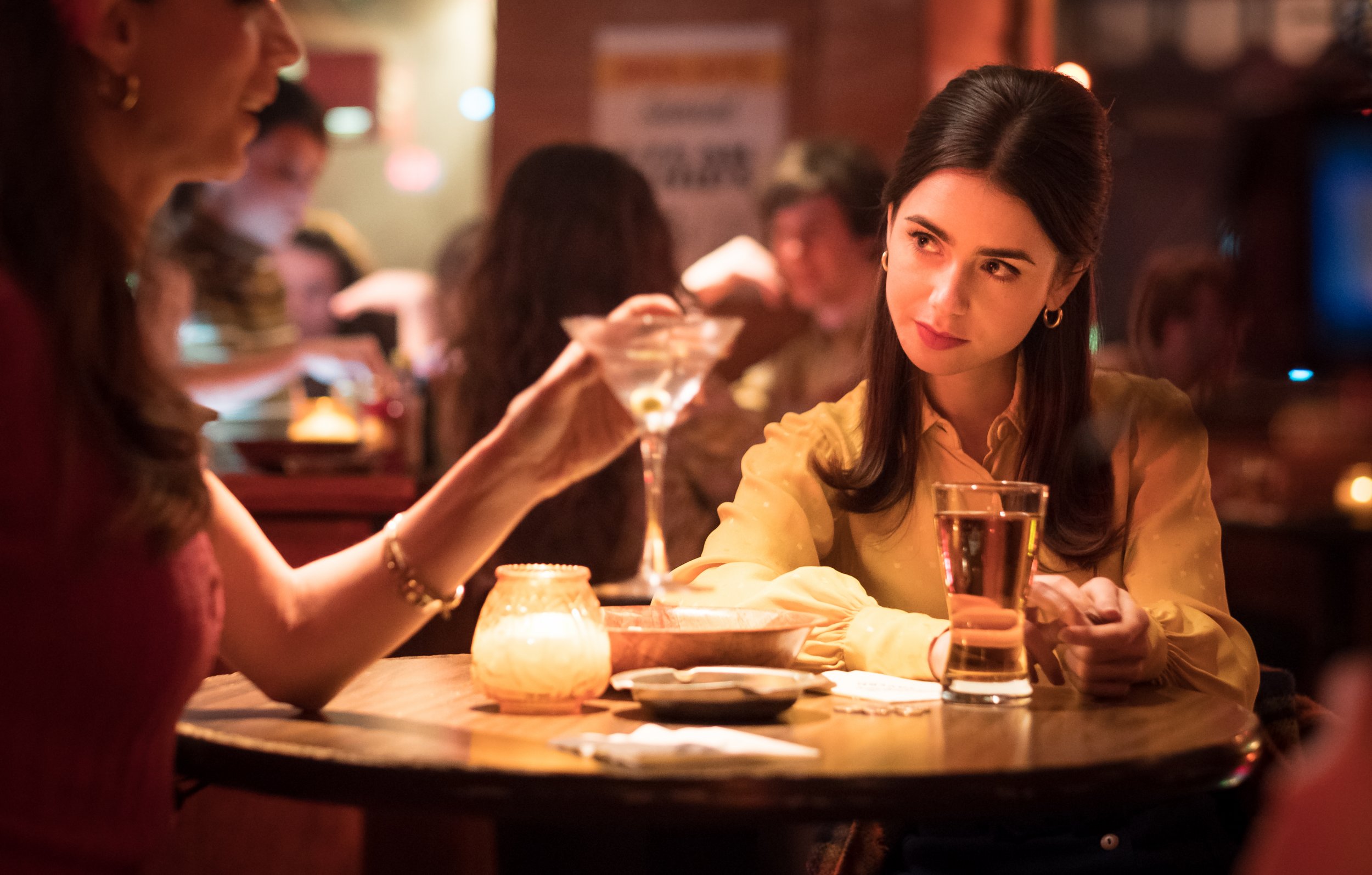 Lily Collins and Extremely Wicked, Shockingly Evil and Vile Director Joe Berlinger spent time with Liz Kloepfer, Ted Bundy's former girlfriend, ahead of filming. The pair entered Bundy's world through family photographs and legal-pad love letters Bundy sent Kloepfer from prison.
Collins portrays Kloepfer in the film. It was her first time portraying a character based on a real-life person who is still alive. Berlinger told Newsweek it was a powerful opportunity for both of them, which solidified the direction of the film. "One of the more memorable experiences I've had on any projects was that Lily Collins and I went to go meet with the real Liz during prep," Berlinger explained. "For Lily, it was a really moving, incredible experience because she's never met with the living person of a character she's portrayed before."
Along with Kloepfer, the pair also got to interact with her daughter, Molly. Bundy acted as a stepfather to Molly while he lived with Kloepfer for seven years. Part of Berlinger's biggest hope was to instill a sense of trust between Collins, himself and Kloepfer. He said for Collins, it was easy to form a quick bond with the real-life subject that inspired her character.
"Lily is a very smart, very sincere, really down to earth person and Liz immediately responded to her in a very positive way, which was important because if you've lived with Ted Bundy for seven years and realize you've been living with a serial killer, obviously that experience is going to make you withhold your trust," Berlinger said. "We knew it was important to not violate that trust, and to approach her in a way where she could trust us."
The pair flipped through photographs of Bundy in family situations, from boating trips to child birthday parties. Berlinger compared the albums to his own family photos, and said there's no visible difference, other than the knowledge that Bundy was a rampant serial killer.
When Kloepfer brought out a box filled with love letters from Bundy, Collins asked if she had permission to read them aloud. "At a certain post Lily asked if she could read a letter aloud. I wasn't sure how that was going to play, that question," Berlinger said. "But Liz instinctively said, 'Sure, go ahead,' and Lily read these love letters from Ted aloud and it was really quite moving and made us feel like we were on the right path with how we were telling the story."
Berlinger shared interesting characteristics about Bundy's letters, like how they were written with such a heavy, forceful hand, the lettering embossed the paper. Similar letters were encorporated into Extremely Wicked to make the film as realistic as possible.
Extremely Wicked, Shockingly Evil and Vile is currently streaming on Netflix.