Lily Collins Says She Was Visited by the Ghosts of Ted Bundy's Victims While Playing his Girlfriend in Netflix Movie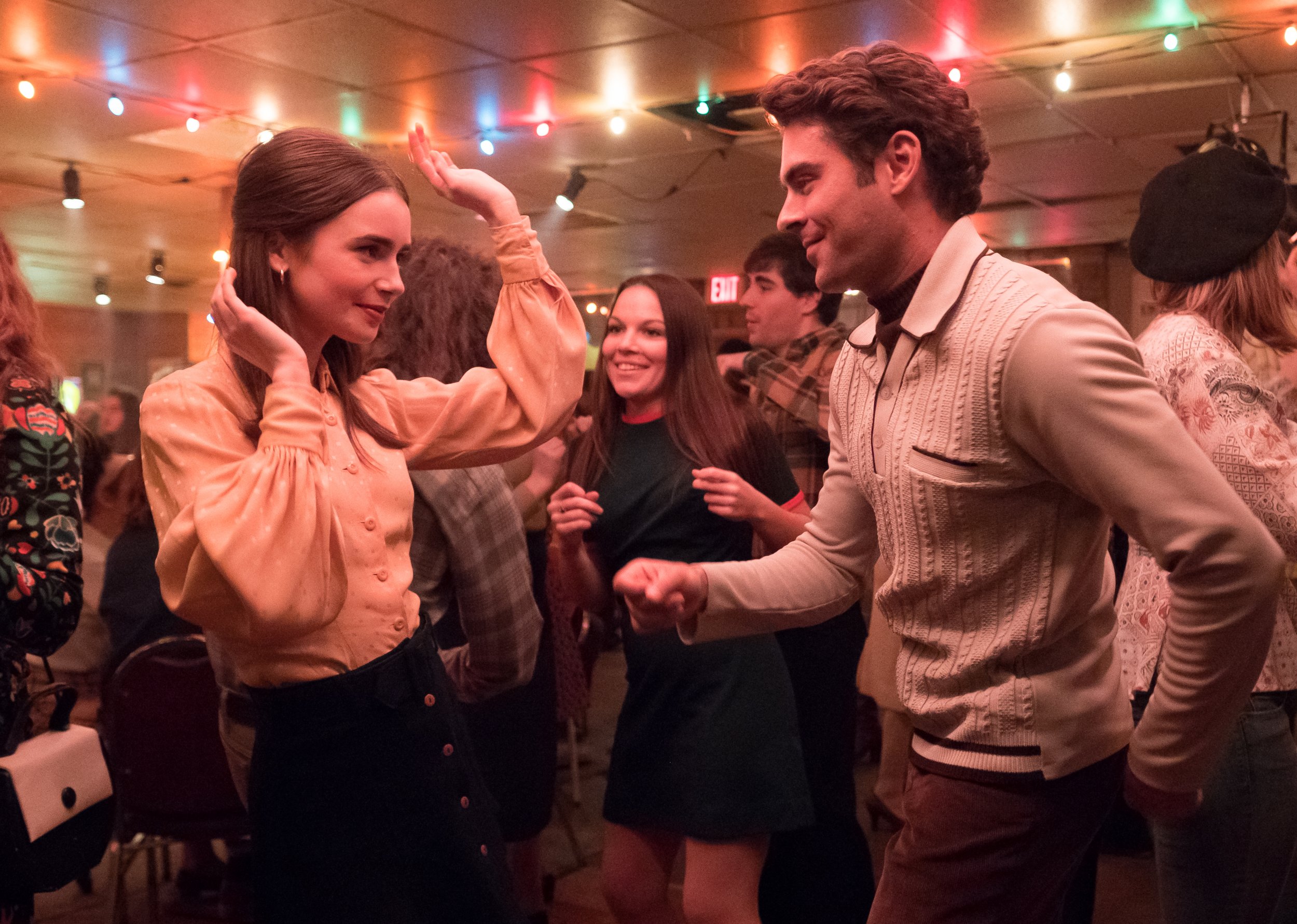 Extremely Wicked, Shockingly Evil and Vile actress Lily Collins said the ghosts of some of Ted Bundy's victim's appeared to her as apparitions after signing on to play Bundy's ex-girlfriend, Liz Kloepfer, in the Neftlix flim. Collins talked about the eerie, continuous events in an interview with The Guardian on Friday.
"I would go downstairs and have a cup of tea, trying to figure out why I had woken up again," she said of her time preparing for the role of Kloepfer. "I started being woken up by flashes of images, like the aftermath of a struggle."
Collins came to realize these were images sent to her by Bundy's deceased victims. For most, that realization may come as a terrifying shock, but to Collins, it was a confirmation that her role was important. "I didn't feel scared – I felt supported," she explained. "I felt like people were saying: 'We're here listening. We're here to support. Thank you for telling the story.'"
What Collins learned through research was the time the ghosts appeared to her was during the "Witching Hour" each night. The actor sited 3:05 as the time she'd wake up on these occasions, which is one of the first minutes of the believed, haunted time. "I discovered that 3 a.m. is the time when the veil between the realms is the thinnest and one can be visited," Collins explained of the time.
According to paranormal research, Collins is right. The term "the witching hour" comes from the idea that the hour is when magic or a witches' powers are the strongest, according to the Merriam-Webster dictionary. The time has histories of being known for paranormal activity, among other strengths in categories like black magic, that makes it easy for humans to have otherwise abnormal experiences.
The concept of the Witching Hour is considered folklore, but has similarities in hundreds of different cultures.
To prepare for her role in Extremely Wicked, Shockingly Evil and Vile, Collins spent time with Kloepfer in real life. She was able to look through photo albums of Kloepfer and Bundy, collected from the seven years they lived together, and even read aloud from Bundy's letters sent to Kloepfer from prison, the film's director Joe Berlinger told Newsweek.
The film, which features Zac Efron as the charming, manipulative Bundy, is now streaming on Netflix.