Who is Lily James as Actress Romantically Linked to Dominic West
Married actor Dominic West is today making headlines as photos of him kissing co-star Lily James have been published in the media.
The Wire star, 50, was spotted in Rome with James, 31, publicly kissing and holding hands—raising questions about West's marital status.
The actor is, ironically, well known for best known for playing Noah Solloway in Showtime drama, The Affair.
He has been married to Irish landscape designer and aristocrat Catherine FitzGerald since 2010 and the couple have four children together, but no split has been announced.
The photos—published in the Daily Mail on Monday—show West and James riding an electric scooter with their arms around each other around the Spanish Steps and Piazza di Pietra as well as eating lunch in an outdoor cafe.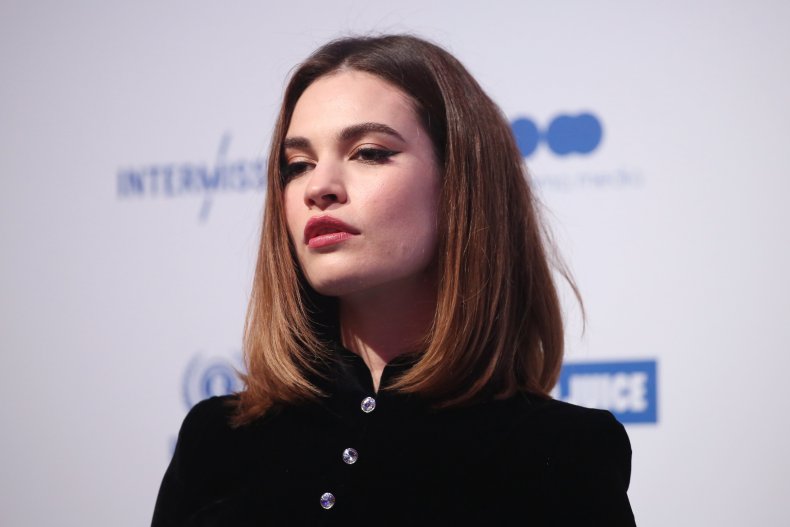 Both West and James are currently filming a television show together, Emily Mortimer's adaptation of Nancy Mitford's novel The Pursuit Of Love for the BBC. They previously starred in a production of Othello together back in 2011.
Downton Abbey and Mamma Mia 2 star James last week announced her split from The Crown star Matt Smith after a seven-year relationship. In July, James was pictured on a night out in London with Knives Out star Chris Evans.
London-born James is perhaps best known for her role as Lady Rose Aldridge née MacClare in Downton Abbey and as a Young Donna Sheridan (Meryl Streep) in Mamma Mia! Here We Go Again.
In 2017 she starred in both Baby Driver and in Winston Churchill biopic Darkest Hour.
Disney fans will also remember James starred as the eponymous Cinderella in the 2015 live-action remake.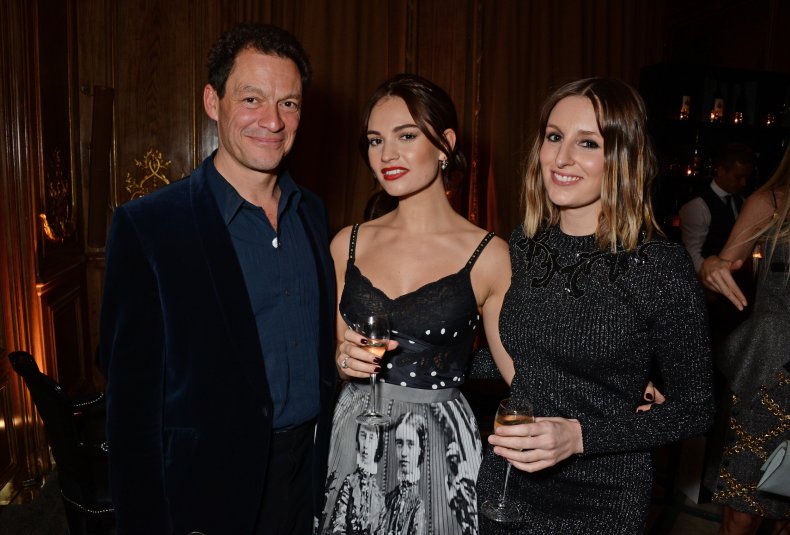 Newsweek has reached out to representatives for both West and James for comment.
West made headlines last week when he said he "leapt with joy" upon finding out Donald Trump had tested positive for coronavirus.
Speaking during an appearance on U.K. TV show Good Morning Britain, West said of the diagnosis: "Well I did slightly leap in the air with joy."
The Affair actor told the hosts: "He said 'it is what it is', and I think the phrase is 'what goes around comes around.'"
He added: "I'm not a fan of his, as you can probably tell, and I just hope Biden stays healthy and gets the presidency as quickly as possible. I think Trump is a catastrophe for America and the world."