Limbaugh Threatens to Sue Democratic Congressional Campaign Committee (DCCC)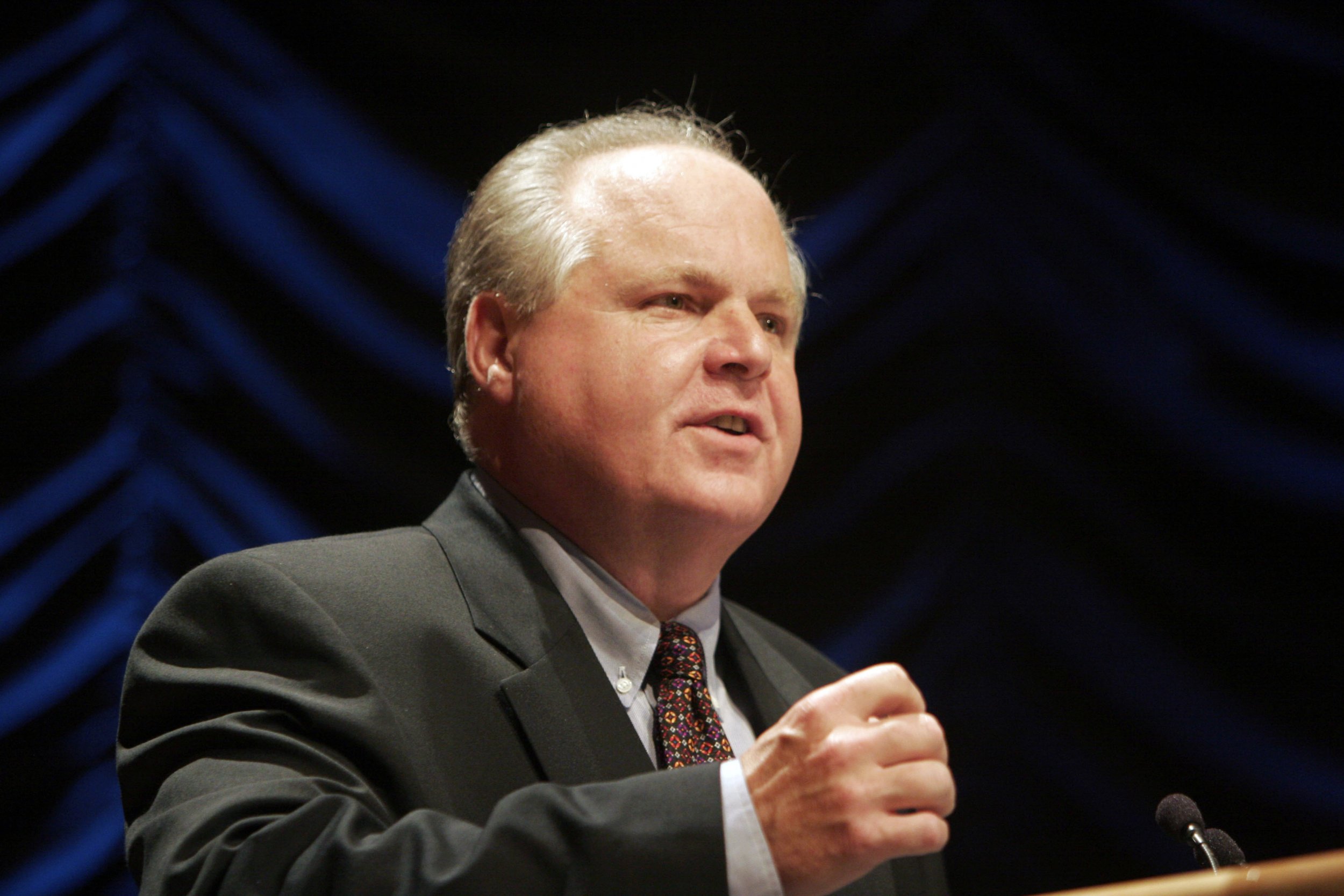 The elections are over, but conservative talk radio host Rush Limbaugh still has a bone to pick with Democrats.
On Monday, Limbaugh's lawyer sent a letter to the Democratic Congressional Campaign Committee (DCCC), which works to elect Democrats to the House of Representatives, threatening to sue the committee for defamation.
At issue are series of September fund-raising emails in which the DCCC claimed that Limbaugh condoned campus sexual assault. The DCCC also urged supporters to sign a petition urging advertisers to pull their support from Limbaugh's show.
"How many of you guys…have learned that 'no' means 'yes' if you know how to spot it?" the DCCC emails quoted Limbaugh.
"Rush Limbaugh is advocating for the tolerance of sexual assault. He should be taken off the air immediately," DCCC chairman Rep. Steve Israel of New York wrote in one of the emails.
Limbaugh's lawyer, Los Angeles–based Patricia L. Glaser, said in the letter Monday to the DCCC that this was taken out of context. According to Glaser's letter, Limbaugh was "openly mocking men who believe that ''no' means 'yes.''"
"We love opinions, but this crossed a very bright line," said Limbaugh's spokesman Brian Glicklich told the The Washington Post. "They lied about his words. They quoted something specific and out of context, and it is a lie."
The DCCC isn't backing down though. Communications Director Emily Bittner sent Newsweek the following statement: "While Rush Limbaugh is an expert in outrageous, inaccurate and defamatory speech, this attack on the DCCC is as outlandish as his original statement about women. The DCCC has not received any correspondence from Mr. Limbaugh or his attorney. If they actually send such a letter, rather than a press release, we will review it and respond accordingly."
Limbaugh's comments came on September 15 when the radio host was denouncing a new Ohio State University policy under which students must seek verbal consent before having sex:
"Seduction used to be an art. Now, of course, it's 'brutish,' and it's 'predatory,' and it's bad," he said. He went on to quote the Ohio State University policy: "'consent must be freely given, and can be withdrawn anytime, and the absence of 'no' does not mean 'yes.' "
After reading from the policy, he continued: "How many of you guys, in your own experience with women, have learned that 'no' means 'yes' if you know how to spot it? Let me tell you something. In this modern world, that is simply not tolerated. People aren't even gonna try to understand that one. I mean, it used to be said it was a cliché. It used to be part of the advice young boys were given. See, that's what we gotta change. We have got to reprogram the way we raise men. Why do you think permission every step of the way, clearly spelling out 'why'... are all of these not lawsuits just waiting to happen if even one of these steps is not taken?"
These comments were flagged by the liberal media watchdog group Media Matters and you can watch the clip of Limbaugh's comments here to gauge whether Limbaugh is mocking men who think "'no' means 'yes'" or whether he is mocking the Ohio State policy.
Limbaugh is demanding a retraction and public apology that is as "clear and express, and widely disseminated" as the original emails. Limbaugh will initiate legal action if the DCCC does not retract the statement, the letter warns.