'The Limit' VR Movie From 'Sin City' Director Robert Rodriguez Is Available Now
Director Robert Rodriguez is diving into the world of VR and pushing the boundaries of filmmaking for his latest project, The Limit. Made with STX Entertainment's VR studio STXsurreal, The Limit stars long-time Rodriguez collaborator Michelle Rodriguez and The Walking Dead 's Norman Reedus.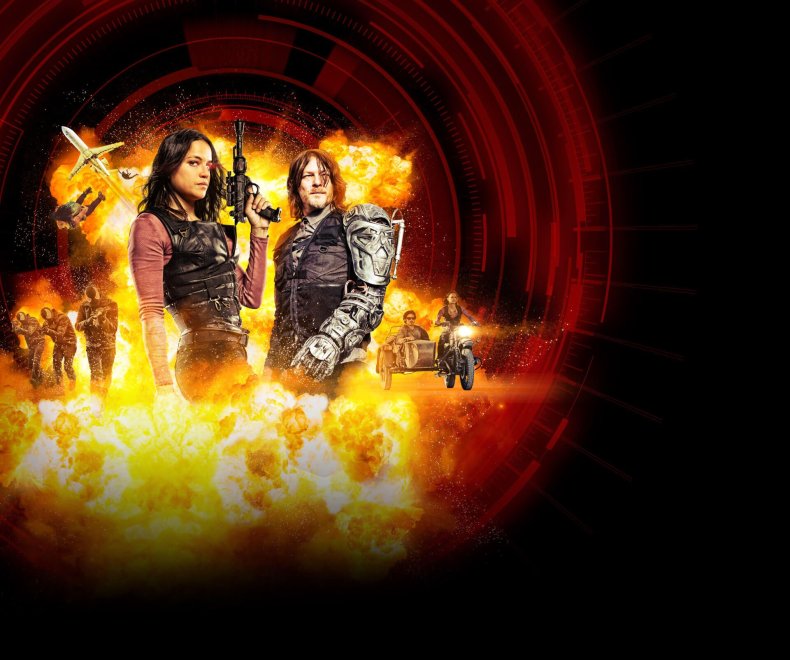 The Limit is more than a traditional movie experience, but isn't quite an enveloping 360-degree experience either. The movie uses a new "cinematic VR format" to make the 20-minute action flick more immersive.
The Limit also differs from a traditional movie by making the viewer part of the show. Characters talk to you like you are actually present. In fact, the plot of The Limit involves you acting as a rogue agent with an unknown past. Michelle Rodriguez stars as M-13, an advanced super-assassin who allies with you to track down your missing identity and get revenge on the evil organization that created you.
Despite your "starring" role, you don't have to do anything during to make it through. This is still a movie, not a series of interactive cutscenes.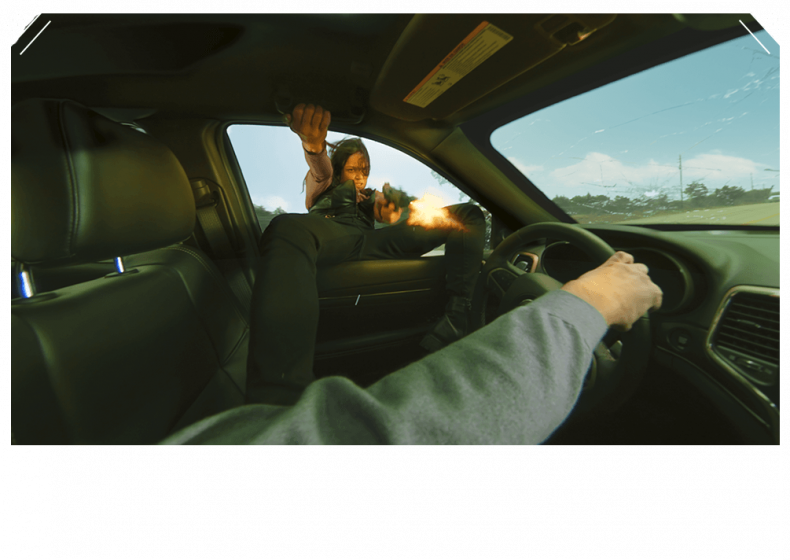 "The launch of The Limit is a watershed moment in VR, and gives fans of premium scripted entertainment a compelling reason put their headsets back on," Andy Vick and Rick Rey, co-presidents of Virtual Reality & Immersive Entertainment at STXsurreal, said in a press release. "In keeping with STX's talent-driven model, we enlisted Robert, Michelle and Norman, who collectively have millions of passionate fans across the globe, to break new ground and bring this category-busting cinematic VR film to life."
The Limit is available right now on basically any platform that supports VR. This includes the iOS and Android App Stores as well as the Steam, Oculus, Daydream, PlayStation VR, Viveport, and Windows Mixed Reality stores.
The Limit includes the 20-minute video in both 3D and 2D, which allows for maximum image quality. Each copy also includes behind-the-scenes footage, director's commentary with Robert Rodriguez and co-writer Racer Max, and subtitles in six different languages.
The Limit sells for $9.99 on major VR headsets and $7.99 for Smartphones and is available now. The Smartphone copy only supports 2D playback.
As for other VR movies, more projects are in development at STX Entertainment. These include a Jay and Silent Bob project with Kevin Smith, an action-comedy movie with Dave Bautista and an underwater sci-fi thriller from Johannes Roberts among other projects.
So what do you think? Will you watch The Limit on a VR headset? Are you interested in the evolution of virtual reality filmmaking? Let us know your thoughts in the comments section below.