Lin-Manuel Miranda Announces He's 'Taking Several Steps Back' From Twitter, Reveals His 2020 New Years Resolution To Create More
Fans might see a lot less of Lin-Manuel Miranda on social media in 2020. The award-winning playwright and highly acclaimed Broadway star revealed his New Years' resolution for 2020 on Twitter Monday night, and said he plans to cut the amount of time he spends using the app.
"At the top of December I stopped doing the gmorning/gnights. Just...to see what would happen. I breathed easier. I got a big chunk of time back in my mornings. And giving it up was good prep for what's next," Miranda wrote.
He continued: "My New Years' resolution for 2020 is Tweet Less, Create More."
Miranda wasn't planning on discontinuing his use of Twitter altogether, but rather, said he wanted to reduce the amount of time he spent tweeting. "Not quitting the app. Just taking several steps back," he wrote, adding, "Doubling down on my work. Handing the password to the missus."
He concluded: "Grateful for the MANY MANY for-real friends I have made on here. Grateful for the distractions and the q&a's and the gifs but mostly you, mostly grateful for you. Gnight."
Miranda's decision to pull back from the app comes amid the announcement of the film adaptation of his Broadway musical, In the Heights. The movie, which stars Anthony Ramos, is set to release in theaters in June 2020. Miranda wrote the music and lyrics to the original In the Heights play, which ran on Broadway from 2008 to 2011.
The actor has also been busy writing music for the last of the Star War saga. Miranda made a cameo in Star Wars: The Rise of the Skywalker and even composed a secret song for the film, which hit theaters on December 20. "NOW IT CAN BE TOLD?? @jjabrams & I wrote a lil music for a planet in #TheRiseOfSkywalker," he wrote in early December. "It's got a nice beat & you can dance to it. Can't wait to see it this weekend!"
Miranda has yet to reveal plans for other projects he has lined up for the new year, but with the anticipation surrounding In the Heights, it's sure to be a busy one.
Miranda's fans were supportive of his decision to engage less on Twitter, and many people responded to his post with well wishes.
"We love the Gmornings and Gnight but love the fact that you're doing well more. Gnight," one user wrote.
Others said they would join in on Miranda's New Years resolution and reduce the amount of time they spend on social media as well. "I too will take part in this challenge," one user wrote.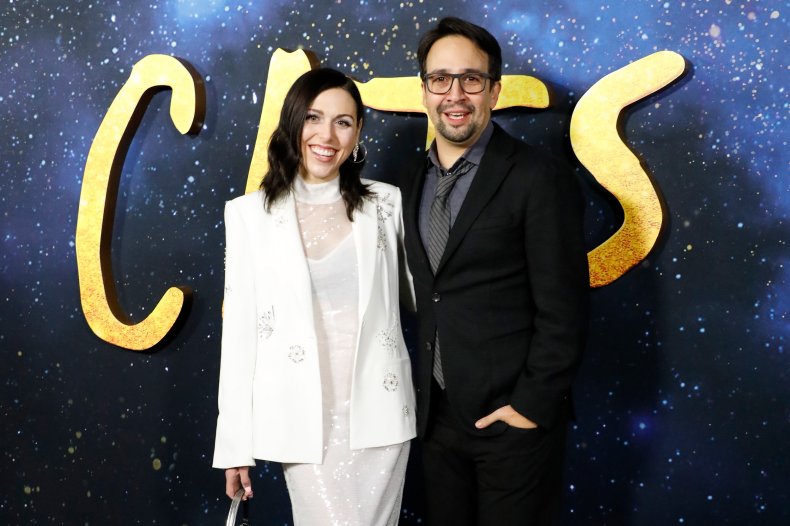 See a few more reactions to Miranda's tweet below.