Explaining Lin-Manuel Miranda's Charity Inspiration: 'West Side Story''s 'Maria'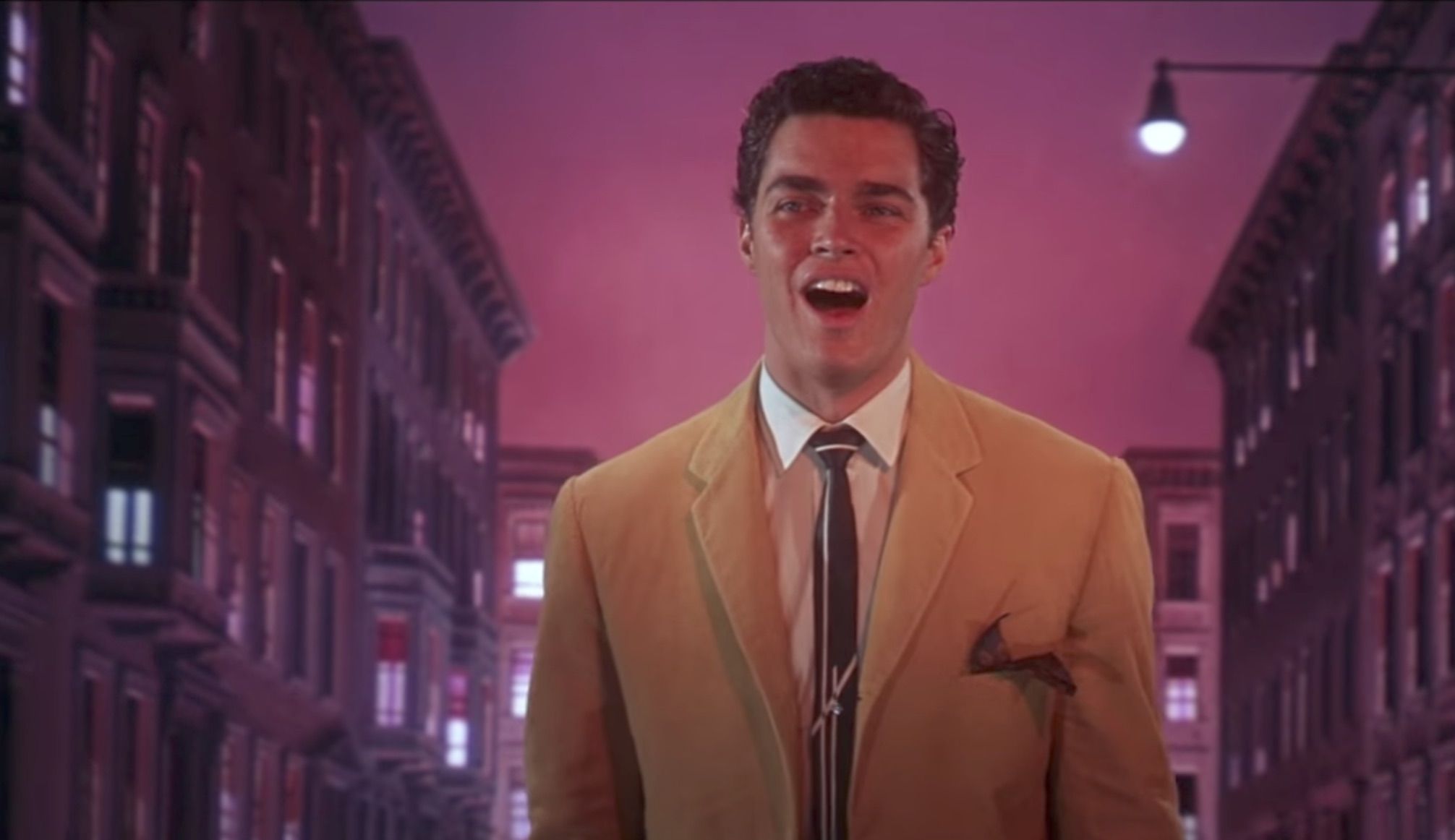 Lin-Manuel Miranda's new benefit single, "Almost Like Praying," is finally available to stream on Spotify and to purchase on iTunes for $1.29. All proceeds will go to the Hispanic Federation's Hurricane Relief Fund to support Puerto Ricans in the aftermath of Hurricane Maria.
In addition to Miranda's own vocals, the track features a number of high-profile Latino guest stars, including Jennifer Lopez, Marc Anthony, Gloria Estefan, Fat Joe, Rubén Blades, Luis Fonsi, Rita Moreno and Gina Rodriguez. The lyrics to the song are a list of the 78 towns and cities in Puerto Rico, where Miranda was born.
Atlantic Records released a behind-the-scenes music video on Friday featuring the many stars in the recording booth.
Musical theater fans will likely recognize the opening lines of the song: "Say it soft, and it's almost like praying." The Hamilton creator confirmed to People on Wednesday that "Almost Like Praying" is indeed a remake of West Side Story's "Maria." It is, of course, also the name of the hurricane that caused the destruction and despair in Puerto Rico.
"Maria" was first published in 1956, with music by the show's composer, Leonard Bernstein, and lyrics by Stephen Sondheim. Like Miranda's take on the tune, the song itself is quite simple: The lead character Tony is in love with a girl named Maria and so sings her name over and over. He says "Maria" 27 times throughout the song in the show's orginal lyrics.
"Maria" was made popular by Jimmy Bryant, who sang the voice of Tony in the 1961 West Side Story film, though the role was played on screen by Richard Beymer. Beymer is best remembered wandering wide-eyed around the set in rose-tinted lighting, as he reflects on the beautiful woman he'd just met.
In the story, Maria Nunez is a Puerto Rican immigrant, while Tony Wyzek is the leader of a white gang in New York City. Like Romeo and Juliet, the Shakespearean couple on which Tony and Maria are based, they are star-crossed lovers from feuding families and friends. In the Oscar-winning film adaptation, Maria is played by Natalie Wood, a white actress. Marni Nixon, who also was white, voiced Maria's songs in the film.
Miranda has been a West Side Story fanatic for some time. He played Bernardo in his sixth-grade show and directed a production in his senior year. He later translated the 2009 Broadway revival of the show.
Miranda also honored the musical's legacy with his first Tony-award winning hit, In the Heights, in which he cast Latino actors.
Explaining Lin-Manuel Miranda's Charity Inspiration: 'West Side Story''s 'Maria' | Culture