Warner Bros' musical film "In the Heights" has had its release date moved to June 11 and a book tracking the development of the musical is due to be published within two weeks of the film's release.
Random House announced Tuesday that the book In the Heights: Finding Home will be available on June 22. Lin-Manuel Miranda, Jeremy McCarter and Quiara Alegría Hudes all co-author the book. In the Heights is said to include stories of Miranda's Broadway debut, essays and lyric annotations.
Readers will see how the film made the leap from the stage through photos and commentary from the movie set.
In the Heights had a few different release dates this past year. The film was originally scheduled to come out last summer, but was delayed due to COVID. It was pushed to June 18—the same release date as the Disney/Pixar film Luca. The new date does not appear to have any other high-profile releases In the Heights will have to share the limelight with.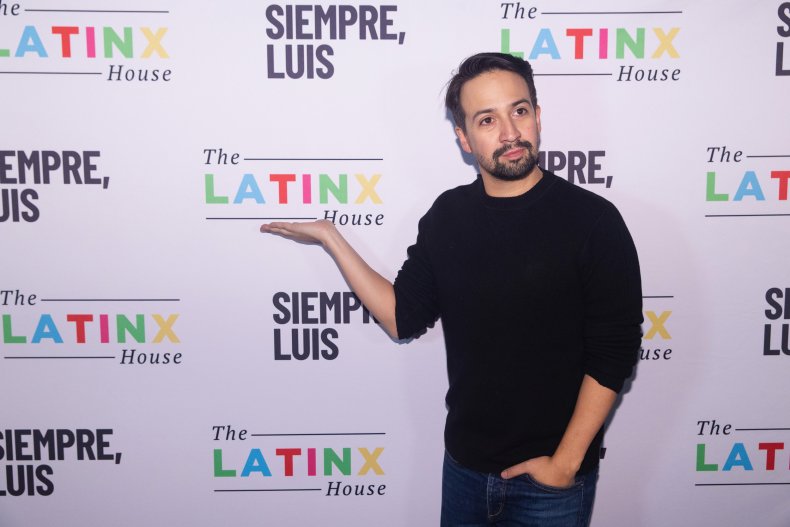 Directed by Jon M. Chu, In the Heights is a movie adaptation of Miranda's and Hudes's 2008 Broadway musical. It was nominated for 13 Tony Awards and won four, including Best Musical and Best Original Score.
Set in New York City's Washington Heights neighborhood, the film tells a story about the Latinx community and culture through the eyes of the narrator Usnavi. Inheriting a sum of money after his grandmother passed away, Usnavi, a bodega owner, has to decide what to do with the money.
The trailer for In the Heights came out March 14, featuring Anthony Ramos, Leslie Grace, Corey Hawkins, Melissa Barrera and more. Some of the actors featured reprised their roles from the original Broadway version. The trailer has amassed over 5 million views on Youtube.
In April of 2020, Chu, director of Crazy Rich Asians, spoke about In The Heights' delay due to the pandemic.
"Washington Heights demands to be in the theater, on the big screen, to be respected in that way. The Latin people we got to work with demand that respect. Lin wrote a musical that is even bigger than that big screen that demands that kind of presence," Chu said. "That's the power of movies, the power of storytelling, is that you get to be a part of that community. There are no small stories in this world."
In the Heights will simultaneously debut in selected theaters and on HBO Max.
Newsweek reached out to Miranda's team for comment and did not receive a response by article publication.