Lin-Manuel Miranda's 'My Shot' Wasn't Easy to Write and He Explained Why
Lin-Manuel Miranda is back in the spotlight, this time breaking down his songwriting process. The rhyme-master recently opened up about writing the music and lyrics to the song, "My Shot" from his insanely popular musical Hamilton, streaming now on Disney+, but you probably knew that already.
In an interview with Rotten Tomatoes, The Hamilton creator gave fans a peek inside of his process when he explained why the third track of the first act took nearly a year to put together. Miranda needed Hamilton's intellect "to propel through the narrative of the story" and that wasn't an easy feat. The end result was "My Shot", the show's rallying cry, and he had to make sure he got it exactly right.
While mentioning his hip-hop influences, from Mobb Deep to Jay-Z, Miranda continued, breaking down the actual mechanics behind his process when it comes to composition. "I'm also trying to make it the densest couplets that I can write. So if I express something in four lines, the challenge became 'Can I express that now in two lines?'"
He challenged himself throughout the entire songwriting process. He said, "It was this constant dare with myself to compress it and compress it, compress, and compress until you could kick the tire on any part of the line, and it's un-f**kwithable." The end result was undeniable.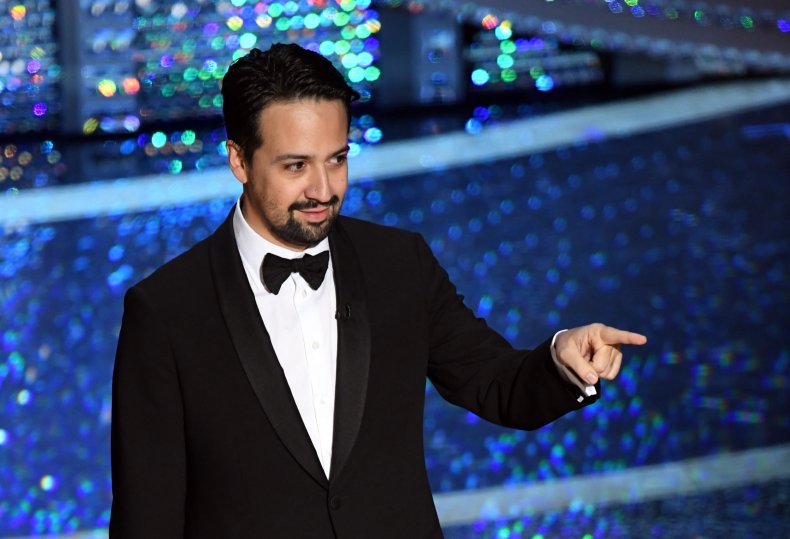 Last year, the Hamilton write explained to Billboard how "My Shot" is an example of an "I Want" song. In musicals, he explained that the lead character usually tells the audience what he or she actually wants from their life through song.
"My favorite hip-hop songs are secretly 'I want' songs. 'Lose Yourself' by Eminem is an 'I want' song. 'Juicy' by The Notorious B.I.G. is an 'I want' song," mentioned Miranda. "Hip-hop is littered with 'I want' songs because it is so often written by artists who see the world around them and want something more."
In the popular track, Hamilton describes what he expects from his future and from America. Other historical figures, such as Aaron Burr and Marquis de Lafayette, mention through singing what they want out of the American Revolution. Miranda believed each character's inner desires played a key role in the musical's success.
"I think the notion of 'I'm not throwing away my shot' has a sort of universal appeal. There is something about that line and that hook that got beyond the Arts & Leisure page," added Miranda.