Lawyer Lin Wood, ardent supporter of former President Donald Trump and QAnon conspiracy theorist, insists that he does not feel "betrayed" after losing his bid to become South Carolina GOP chair following Trump's endorsement of his rival.
Wood, who has falsely claimed that Trump won the 2020 election in a "landslide" and is still president, lost the election to Trump-endorsed incumbent South Carolina Republican Party chair Drew McKissick on Saturday. He continued to praise Trump days later, maintaining that he made "new friends" and "had a great time" during his campaign despite a lack of support from the former president.
"I had a great time running for chair of the SCGOP, making new friends and building support from We The People. It was a win for me from my perspective," Wood told Salon on Monday. "I definitely do NOT feel betrayed at all by President Trump."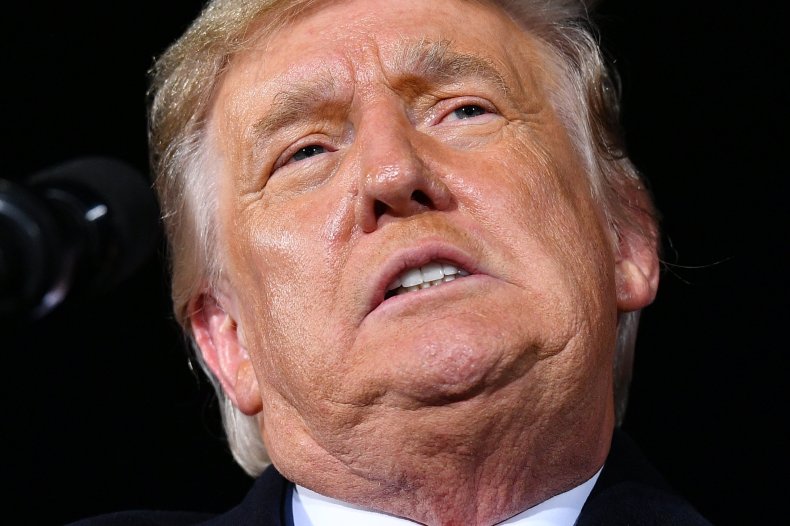 Newsweek reached out to the office of Trump for comment.
Although Wood lost to McKissick handily on Saturday, he was the top choice of two particularly conservative counties at the state GOP convention and received an endorsement from MyPillow CEO and fellow pro-Trump conspiracy theorist Mike Lindell.
Before the vote was held, Wood claimed without evidence that McKissick was "a cheater" in a post on the messaging platform Telegram. He insisted that McKissick would "be a Fake Chairman" if elected, comparing him to "Fake" President Joe Biden.
After losing, Wood suggested that the election had been fraudulent and demanded an "audit" of the results.
Trump congratulated McKissick soon after his victory, calling it "a great win against a strong and talented opponent."
Wood appeared to modify his own views in response, while praising Trump as a "genius" who was playing "chess" at a level that could not be understood by those of typical intelligence.
"I support President Trump 100%. President Trump is a genius," Wood wrote on Sunday. "He plays chess at a level we will never fully understand. I was honored by his description of me as a 'strong and talented' opponent."
"Upon further reflection, I understand his endorsement of my opponent, Drew McKissick," he added. "My faith in President Trump has never wavered. He is doing God's will for our country."
Wood was one of the most prominent lawyers to file lawsuits in support of Trump's false claims of a "stolen" election last year, unleashing a series of so-called "kraken" lawsuits alongside lawyer Sidney Powell that sought to overturn Biden's win.
He also called for former Vice President Mike Pence to be executed by firing squad as a "traitor" for helping to certify Biden's victory during the January 6 joint session of Congress that was interrupted when a violent mob of Trump supporters stormed the Capitol.