Lin Wood Uses Telegram App to Enlist 'Patriots' to Investigate Threats of His Disbarment
Lawyer Lin Wood used social media to enlist an "Army of Patriots" to investigate members of the State Bar of Georgia, after they threatened to suspend his legal license over his conduct related to the 2020 presidential election.
Using the social media app Telegram, Wood asked his followers on Saturday to research members of the State Bar's Disciplinary Board in order to dig up possible information that could be used against their case.
His plea came after the State Bar sent him a nearly 1,700-page document in early February that threatened to end his legal career over his role in fighting the 2020 presidential election with false claims of voter fraud.
"Under the 'rules' of the State Bar of GA, I have 'the right to challenge the competency, qualifications or objectivity of any member of the State Disciplinary Board' but I have to do so within 10 days," Wood wrote on Telegram.
"I could use the help of an Army of Patriots due to the time limitation," he added.
In the post, which has been viewed over 380,000 times since Saturday, Wood asked his followers to dig through "all relevant information that could form the basis of the challenge," including social media posts, personal life and affiliations, and client history.
Wood then posted the names of the Disciplinary Board's 18 members, along with their addresses. For at least four of the board members, Wood provided his followers with home addresses, the Atlanta Journal-Constitution reported.
Within hours of his post, Wood's followers began commenting on their findings and sent him information on the State Bar members personal life and political ties.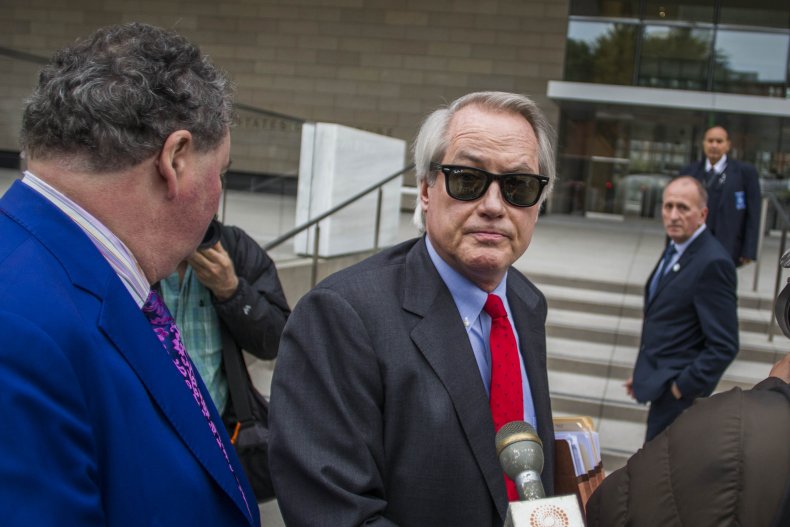 On Monday, Wood defended his decision to share the information of his adversaries online, stating that "no one has called for them to be attacked or threatened."
"Why are they so nervous about people investigating them?" he told the Atlanta Journal-Constitution. "Nobody's harassing them. No one has called for them to be attacked or threatened. I would never do that."
"They started the fight with me. I did not start it with them. But I'm going to finish it," he added.
In its grievance notice dated February 5, the disciplinary panel said it was investigating Wood for violating rules of professional conduct, which includes making false or specious claims in public.
The panel also cited a number of cases that Wood filed or helped to prepare alleging voter fraud in the 2020 election, all of which were rejected on procedural grounds or for lacking credible evidence.
The notice also outlined some of Wood's more controversial social media statements, including those that seemingly praised individuals for violently storming the U.S. Capitol on January 6, and calling for the execution of former Vice President Mike Pence.
Wood has since been banned from Twitter for posting incendiary content.
In January, the State Bar also called on Wood to undergo a mental health assessment for his recent conduct.
On Monday, Wood said he never received a formal health order and said he has been declared mentally competent via several examinations last year, the Atlanta Journal-Constitution reported.
Despite failing to prove it in court, Wood has continued to push the false narrative that Joe Biden won the election due to voter fraud.
In various posts on social media, Wood has suggested that the State Bar is unjustly coming after him for advocating on behalf of the former president.
In January, Wood hit back at his fellow Georgia lawyers by writing: "If the State Bar of Georgia starts testing its members for mental health and alcoholism (I have not had a drink in over eight years), 75 per cent of the lawyers in Georgia will not be able to practice law."
Newsweek reached out to the Georgia State Bar for comment, but did not hear back in time for publication.