'Lincoln and Kennedy' Trends After Donald Trump Tweets That He Is Treated Worse Than Any President in American History
The words "Lincoln and Kennedy" were trending on Twitter on Wednesday morning, after President Donald Trump argued in the face of potential impeachment that he has been treated worse than any other president in the country's history.
Speaker Nancy Pelosi announced on Tuesday that the House would open a formal impeachment inquiry against Trump, accusing him of endangering U.S. security and democracy by urging a foreign power to investigate a political rival. Trump has erupted on Twitter his own defense.
"There has been no President in the history of our Country who has been treated so badly as I have. The Democrats are frozen with hatred and fear. They get nothing done. This should never be allowed to happen to another President. Witch Hunt!" Trump tweeted on Wednesday.
Former Presidents Abraham Lincoln and John F. Kennedy were both assassinated while in office. Lincoln, who was president throughout the Civil War, was shot and killed while watching a play at Ford's Theater in Washington, D.C., on April 14, 1865.
Kennedy took office in 1961 and steered America through the Cuban Missile Crisis—which brought the U.S. and Soviet Union to the brink of nuclear war—before he was shot dead on November 22, 1963, as he drove through Dallas, Texas.
Other Twitter users also pointed to William McKinley, a Civil War veteran who was president from 1867. He led the country through the Spanish-American War and was assassinated during his second term. McKinley died on September 14, 1901, having been shot several days before.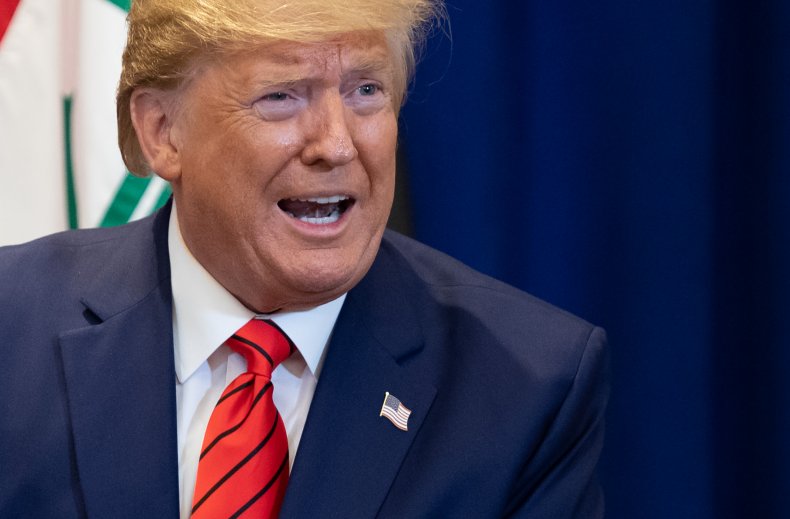 Pelosi's announcement on Tuesday of a formal impeachment inquiry marks the first step on the road to impeachment by the House.
The Democratic leadership, long under pressure to begin impeachment proceedings but hesitant because of the potential political consequences, finally moved forward with the process because of the Ukraine affair.
An intelligence whistleblower filed a complaint that reportedly raises concerns about Trump's conduct toward Ukraine. The complaint has not yet been released, but Democrats are trying to access it from the Trump administration.
Multiple reports suggest the complaint centers on allegations that Trump threatened to withdraw military aid from Ukraine, which is fighting Russian-backed militias in its country, unless its prosecutors opened an investigation into his Democratic political rival Joe Biden, as well as Biden's son, Hunter.
Trump has acknowledged discussing the Bidens and allegations of corruption during a July 25 phone call Ukrainian President Volodymyr Zelensky, but he denies any wrongdoing or connection between the conversation and his decision to temporarily withhold the aid.
In a tweet, the president described his call with Zelensky as "very friendly and totally appropriate."
"No pressure and, unlike Joe Biden and his son, NO quid pro quo! This is nothing more than a continuation of the Greatest and most Destructive Witch Hunt of all time!" Trump wrote, referring to the Mueller investigation, which uncovered evidence of potential obstruction of justice.
There is no evidence of wrongdoing by either Joe or Hunter Biden.
The president later added, "PRESIDENTIAL HARASSMENT!"
The announcement by Pelosi on Tuesday was a major turn of events set to lead to a standoff between the Democratic-led House and the president. "The actions of the Trump presidency revealed the dishonorable fact of the president's betrayal of his oath of office, betrayal of our national security, and betrayal of the integrity of our elections," Pelosi said. "The president must be held accountable. No one is above the law."