Lincoln Memorial Sprayed With Paint, Profanity Days After Charlottesville Protests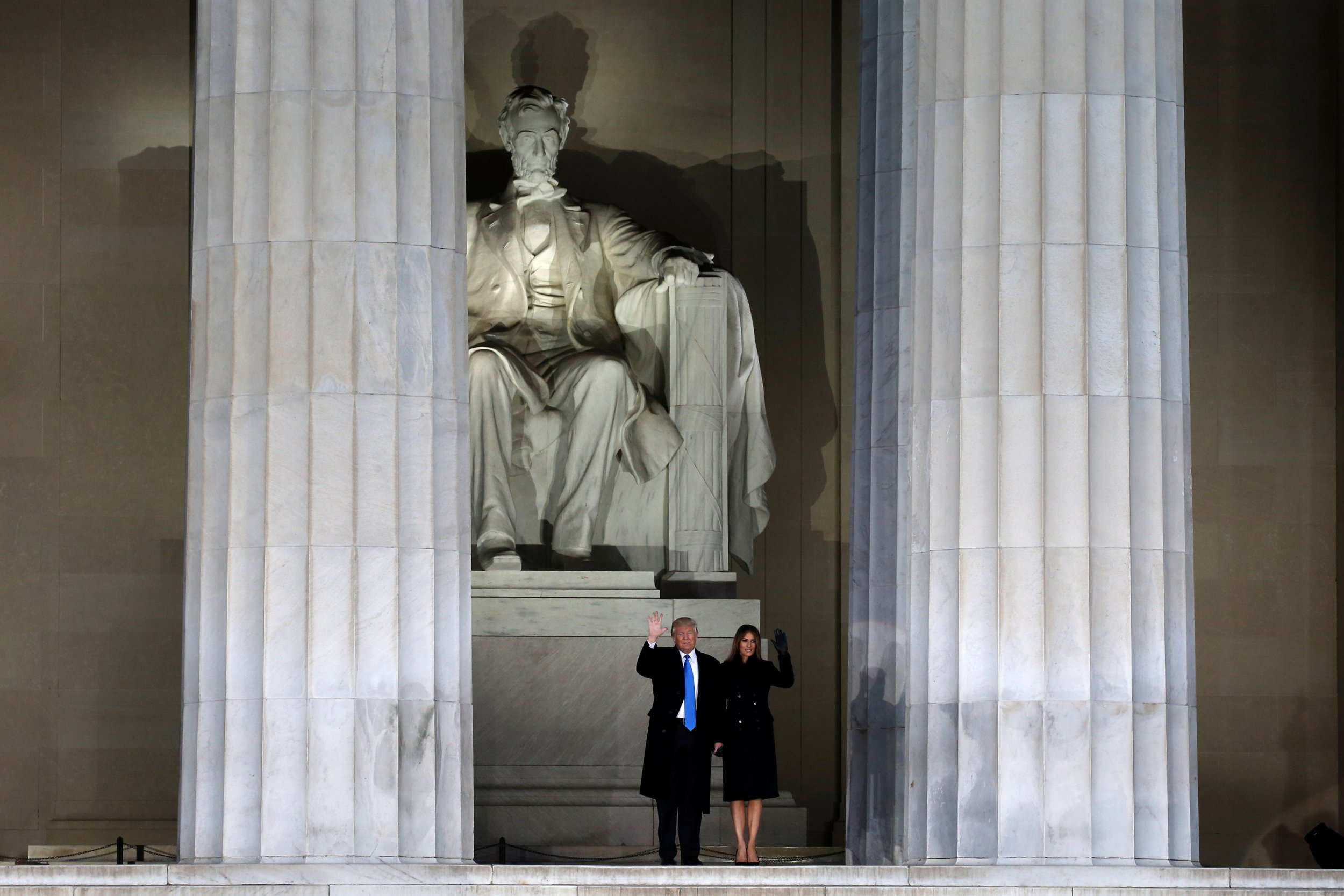 The roughly 100-year-old Lincoln Memorial in Washington, D.C., had to be cleaned Tuesday after it was vandalized with profanity scrawled in red spray paint.
Representatives with the National Park Service told WUSA they found the graffiti, which appeared to read "f*** law," on one of the monument's columns about 4:30 a.m. Tuesday. Given the age of the stone, they were attempting to remove it using a gel-paint stripper.
Related: Here are the 24 national monuments threatened by Donald Trump's executive order
But it wasn't the only tag found in the capital on Tuesday. The park service also found silver spray paint on a sign for a Smithsonian museum, though rangers couldn't read the message, NBC Washington reported.
The Lincoln Memorial, which honors the 16th U.S. president, has been vandalized before. This past February, it, the Washington Monument and the World War II Memorial were all defaced with black marker, according to UPI. The messages included statements like "Jackie shot JFK," an apparent reference to the 1963 assassination of President John F. Kennedy, and "blood test is a lie."
Crew members cleaned the vandalism off in about two weeks. "The millions that come here to see it won't even be aware that this happened," National Park Service spokesman Mike Litterst told reporters at the time.
In 2013, the Lincoln Memorial had to be briefly closed off after a person threw green paint on the 19-foot statue of Lincoln himself. Authorities suspected a woman named Jiamei Tian, who was charged with defacing property after vandalizing the Washington National Cathedral. But a judge dismissed her case in 2015, saying she wasn't competent to stand trial, according to the Washington Post.
People using paint to damage the monuments in D.C. is a trend that goes back decades. In 1991, for example, the Christopher Columbus Memorial Fountain was marred with red paint. Eleven years later, it was defaced again—this time, with the phrases "510 Years Oppression" and "510 Years Resistance" written in red.
The most recent debate, however, centers around statues of Confederate war heroes. Over the weekend, a group of white nationalist protesters showed up in Charlottesville, Virginia, to fight the city's removal of a monument in honor of Confederate General Robert E. Lee. Their demonstrations kicked off several violent incidents and ended in the deaths of three people.
Then, on Monday, activists in Durham, North Carolina, forcibly pulled down a statue of a Confederate soldier.