Lincoln Project Ad Predicts Post-Presidency Lawsuits and Jail for Trump
In its latest ad, the Lincoln Project, a political action committee of Republicans who oppose Republican President Donald Trump, predicts that once Trump's presidency ends, he'll quickly face lawsuits from and maybe even imprisonment because of the Southern District of New York (SDNY), a federal district court whose prosecutors have been looking into "illegal actions" possibly taken by Trump.
The Lincoln Project's ad, entitled "Happy moving day, Donald," uses sounds effects of moving vans, cleaning and fumigation crews to imitate people scrubbing the president's "grift", "indecency", "corruption", "lies" and COVID-19 from the White House. These preparations, the ad says, are to make way for "a new president, a real president, the next president of the United States, Joe Biden."
"Hey, Donald. Don't let the door smack you in the ass on the way out. But wait, what's that sound?" the voiceover asks near the end of the ad's one-minute running time. "It's the sound of the Southern District of New York, and they're coming for you." The ad then ends with the sound of a jail cell slamming shut.
The SDNY is investigating whether Trump's 2017 inaugural committee misspent any of the $107 million it raised for his inauguration event.
Additionally, both the district of Manhattan and the state of New York have been conducting two investigations into the Trump Organization's taxes: a criminal investigation by Manhattan district attorney Cyrus R. Vance Jr., and a civil investigation by state Attorney General Letitia James. Both are Democrats.
Court filings suggest that Vance's investigation is focused on "bank, tax and insurance fraud, as well as falsification of business records" by the Trump Organization, Reuters reports.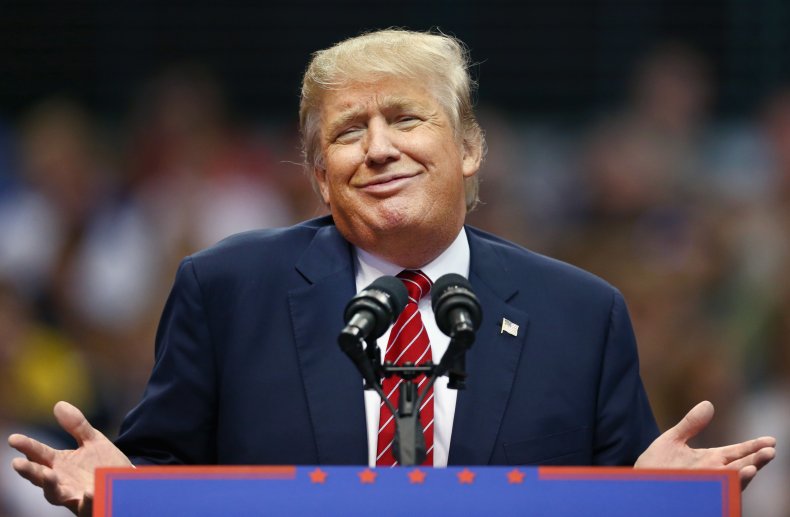 James' investigations suspect Trump of fraudulently reducing his taxable income between 2010 and 2018 with nearly $26 million in deducted fees to unidentified consultants written off as business expenses. Some of the fees may have been paid to Donald Trump's daughter, Ivanka Trump.
A 2017 financial disclosure when she became a White House presidential adviser showed that Ivanka Trump received $747,622 in payments from TTT Consulting L.L.C., a consulting company she co-owned. That financial figure exactly matches consulting fees paid to the same firm and claimed as tax deductions by the Trump Organization for advising on hotel projects in Hawaii and Vancouver, Canada.
The payments also raise suspicions as Ivanka Trump also worked as an executive officer of the Trump Organization at the time, meaning that the organization may have in fact been paying one of its own leaders to also serve regularly as a consultant and then wrote off the fees as tax-deductible expenses, something forbidden by the IRS.
Trump has called James and Vance's investigations "politically motivated."
Additionally, the attorneys general in Washington, D.C., and Maryland have an ongoing lawsuit alleging that Trump violated the U.S. Constitution's emoluments clause by unlawfully using his presidential office to benefit his personal finances.
Trump also faces possible defamation lawsuits from sexual misconduct accusers as well as possible federal income-tax evasion charges by the U.S. Justice Department over reports that Trump only paid $750 in federal income taxes in both 2016 and 2017.
Newsweek contacted the Trump campaign for comment.