Lincoln Project 'Disgusted and Outraged' Over 'Secret Life' of Co-Founder John Weaver
The Lincoln Project condemned its co-founder John Weaver in an official statement released Sunday, after a New York Times report published nearly two dozen testimonies that accused the Republican political strategist of sexual harassment stretching back a number of years.
Prior to co-founding the Lincoln Project, a political action committee that consists of current and former Republicans who sought to prevent Donald Trump from keeping office during the 2020 election season, Weaver served as an adviser to former presidential candidates John McCain and John Kasich during their respective campaigns.
"John Weaver led a secret life that was built on a foundation of deception at every level. He is a predator, a liar, and an abuser. We extend our deepest sympathies to those who were targeted by his deplorable and predatory behavior," the Lincoln Project said in Sunday's statement. "We are disgusted and outraged that someone in a position of power and trust would use it for these means."
"The totality of his deceptions are beyond anything that any of us could have imagined and we are absolutely shocked and sickened by it," the statement continued. "Like so many, we have been betrayed and deceived by John Weaver. We are grateful beyond words that at no time was John Weaver in the physical presence of any member of The Lincoln Project."
The Times article detailed sexual misconduct allegations from 21 men, each of whom reportedly received unsolicited messages from Weaver, over text or other digital interfaces, containing provocative or explicitly sexual advances. Some of the men were teenagers when the alleged harassment took place, and in several instances, Weaver's sexual propositions offered career opportunities in exchange. The newspaper reviewed accusers' correspondence with Weaver prior to publishing Sunday's report.
Sexual harassment accusations against Weaver first came to light earlier this month, when individuals allegedly subjected to his misconduct came forward in two separate written accounts—one published by The American Conservative magazine and a second released independently on Twitter. At the time, Weaver apologized for his "inappropriate" behavior but described his interactions with the men involved as "consensual mutual conversations." He additionally confirmed his decision not to return to the Lincoln Project, following a medical leave of absence taken last summer, in a statement shared with Axios.
Individuals who hold leadership positions at the Lincoln Project told the Times that they were aware of possible extramarital relations on Weaver's part before now, but believed them to be consensual. A spokesperson for Kasich, who hired Weaver to act as his 2016 presidential campaign's chief strategist, called the sexual harassment allegations unexpected in a statement responding to Sunday's report. The former Ohio governor said his team is "extremely disappointed."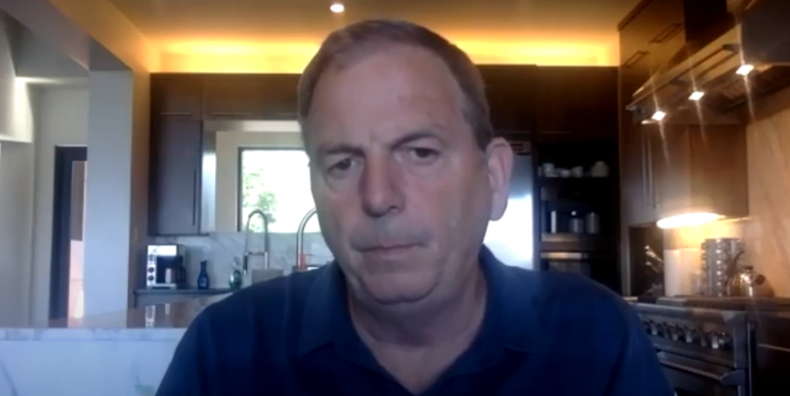 "These allegations caught us by complete surprise as we had not seen any evidence of this behavior while he was working with us," read the statement, obtained by the Cincinnati Enquirer. "While [Weaver] has not been with our organization for quite some time, we are extremely disappointed by what we have learned."
Newsweek reached out to the Lincoln Project for more information and comments but did not receive a reply in time for publication. This story will be updated with any response.