Lincoln Project Invites Michigan Republican Who Quit Party to Join Their Campaign
Moments after Michigan Representative Paul Mitchell announced on Monday that he was leaving the Republican Party, The Lincoln Project, a political action committee of Republicans who oppose Republican President Donald Trump, tagged Mitchell in a tweet inviting him to speak with their group.
The Lincoln Project succinctly tweeted ".@RepPaulMitchell, let's talk." barely eight minutes after Mitchell's resignation was announced on Monday morning. The addition of a period before Mitchell's Twitter handle helped ensure that the organization's other Twitter followers would be able to see the message among their public tweets rather than hiding it under the less public "replies" section.
Mitchell didn't publicly respond to the organization's tweet. Newsweek contacted his office for comment.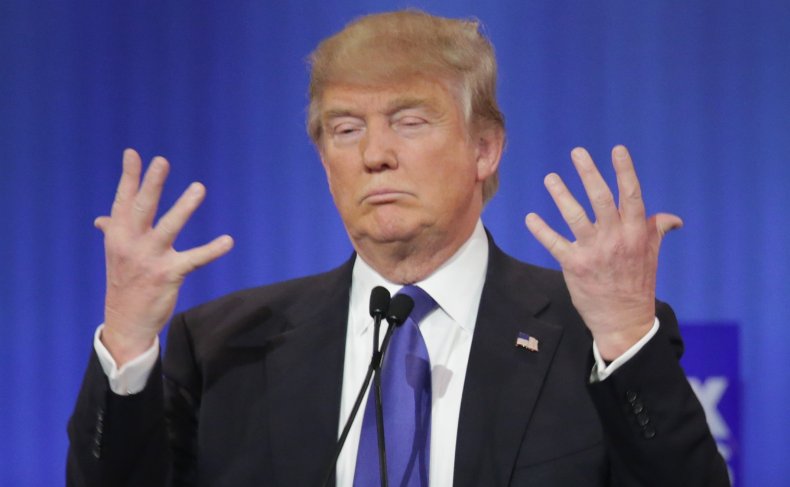 In Mitchell's Monday letter addressed to Republican National Committee Chair Ronna McDaniel and House Minority Leader Kevin McCarthy, he announced that he would no longer support or represent the state or national Republican parties because of its support of Trump's repeated attempts to overturn the election results without providing any evidence of widespread voter fraud.
"If Republican leaders collectively sit back and tolerate unfounded conspiracy theories and 'stop the steal' rallies without speaking out for our electoral process, which the Department of Homeland Security said was 'the most secure in American history,' our nation will be damaged," he wrote.
"I have spoken out clearly and forcefully in opposition to these messages," the letter continued. Mitchell also expressed his fear for the "long-term harm to our democracy" if Republicans continue in their efforts to overturn the election.
This isn't the first time that The Lincoln Project has publicly reached out to a politician to work with their group. On Saturday, Steve Schmidt, the group's co-founder, shared a lengthy Twitter thread asking Democratic New York Congresswoman Alexandria Ocasio-Cortez to aid their group.
"We say the following with respect and seriousness Ma'am. Our hand is open and we need to work together or we are going to lose America. The fight will last for many years," Schmidt wrote. He specifically said he wished to speak with her regarding marijuana legalization, the end of predatory "payday" lending in poor neighborhoods, and establishing pre-K and kindergarten care for young children.
In the run-up to the election, The Lincoln Project's ads also focused on Trump's handling of the COVID-19 pandemic.
In an ad released on October 6, the group stated, "Donald Trump has recovered from COVID-19, but more than 200,000 Americans will never recover from Donald Trump," as the sound of labored breathing through a ventilator played in the background.