Lincoln Project Urges Biden to Be More Visible As 2020 Election Nears
A co-founder of The Lincoln Project is urging Democratic presidential candidate Joe Biden to be more visible in order to defeat Donald Trump in November.
Political strategist Reed Galen, who has a background in advising Republican campaigns, said that despite the attention the group's actions garner Biden himself must be on the front foot arguing his own cause as well.
"We can do what we do but, one, we're not on the ballot," he told Newsweek.
"And we've raised a fair amount of money, and are doing well with it, but we're never going to have the resources that they [the Biden campaign] are going to have. And we're never going to have the candidate.
"Nobody's voting for The Lincoln Project, they're voting for Joe Biden."
The Lincoln Project, which has gained widespread attention throughout the campaign, is run by Republican campaign veterans aiming to put an end to President Trump's tenure in the White House.
Its combative ads and viral social media presence have become prominent throughout the campaign, targeting both the president and his allies in damning videos criticizing their records.
Their attacks on Trump have come as Biden has taken what many have seen as a muted approach to campaigning, having steered clear from events amid the coronavirus pandemic and not persistently engaging in trading barbs with his opponent.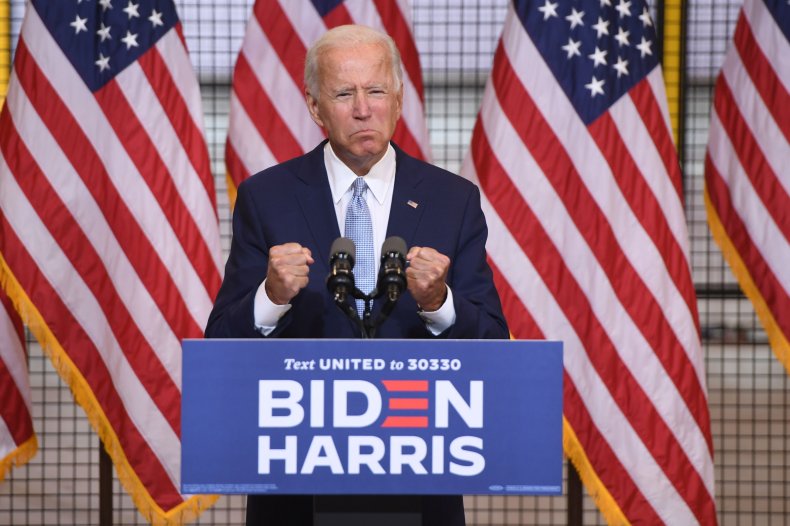 Galen said while Biden does not need to get into mudslinging with the president, he needs to be out there showing voters why he is an alternative—particularly if he hopes to win over jaded Republicans who might still be on the fence.
"If Trump is out there being as crazy as he is then Biden has to be out there as the foil, being the anti-Trump. He has to go in with a message of leadership and of decency," he said.
"This is Biden's moment, he must take the moment and say this is the direction.
If you look at the stuff we do, it's the truth. We do it in a way that can't be ignored. Biden must be the truth-teller."
After House Speaker Nancy Pelosi (D-CA) suggested Biden should skip debates with Trump, Galen said he did not see that as being feasible or beneficial.
"He must go out and [debate]," he said.
"We know that Trump is nuts, he's going to be nuts. Let him do whatever he's going to do and say, 'Ladies and gentlemen, Donald Trump.'"
With public showings of support for Biden from jaded Republicans continuing to come in, Galen suggested the Democrat need not suggest his party will be a permanent political home for Republican-leaning voters who dislike Trump. He said instead he simply needs to offer himself as someone who would facilitate a return to normality for the nation, in regards to crises and in politics.
"Joe Biden needs to give them an Airbnb, not a home. Just a place of safety," he said.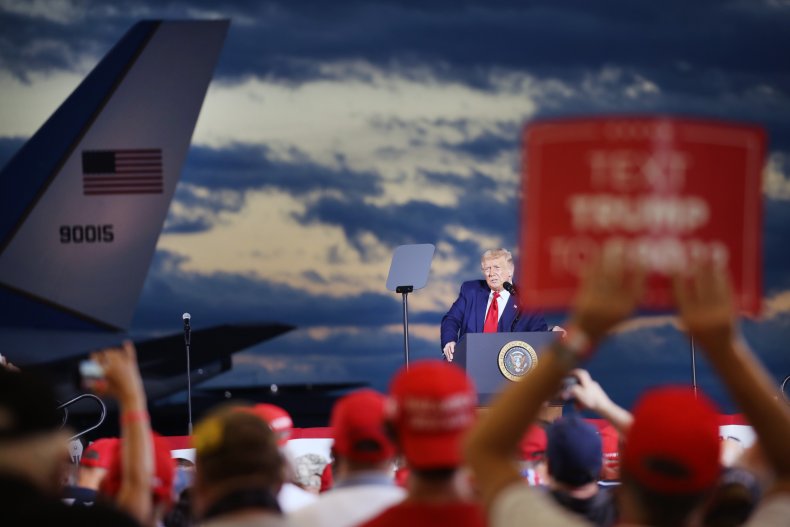 Biden recently outlined that he would return to in-person campaigning, despite the ongoing COVID-19 crisis, to counter Trump having cranked up his physical activities.
This push began with a visit to Pittsburgh, Pennsylvania, where he rebuked Trump's suggestions that the nation would be less safe under his leadership, asking: "Do you really feel safer under Donald Trump?"
Responding to The Lincoln Project's support of Biden, Tim Murtaugh, director of communications for the 2020 Trump campaign, said the support highlighted the so-called swamp in Washington, which the Republican president has frequently criticized.
"Joe Biden has been a failure in the Washington Swamp for a half-century, so no one should be surprised when Swamp creatures gather to protect one of their own," he said.
Murtaugh said "over 95 percent" of "real Republican voters" support Trump while suggesting he "is also making strong inroads in Biden's core Democrat constituencies, like Black Americans, Latinos, and union members."
"President Trump's record of success for all Americans will carry him to victory in November," he said.
Newsweek has contacted the Biden campaign for comment.