Steve Schmidt, a co-founder of the Lincoln Project, announced on Saturday that the political action committee will take legal action against Rudy Giuliani, former President Donald Trump and Steve Bannon over defamatory remarks about the Capitol riot.
During a Friday interview on Steve Bannon's War Room podcast, Giuliani alleged that the insurrection from pro-Trump supporters was organized by a person with ties to the Lincoln Project.
"I don't know if I can reveal his name," Giuliani said. "Because we have that from anonymous sources. But he worked in the past for [Utah Senator Mitt] Romney."
MSNBC host Ali Velshi played a segment from Giuliani's appearance on Bannon's podcast on Saturday morning. "That was some crazy nonsense Rudy Giuliani said, even Steve Bannon was shocked," he said, before asking Schmidt to comment.
Schmidt said that he was "thrilled" that Giuliani made the remarks and announced his intention to sue the lawyer, his client and Bannon for libel.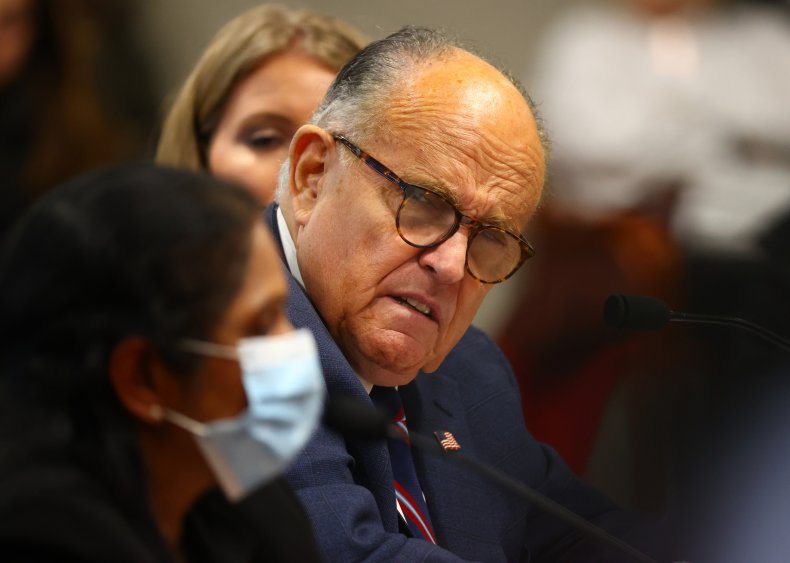 "Well, what's amazing about it, Ali," Schmidt said in reference to the clip, "is that at the end of it when you cut it off when Bannon goes to, 'you're killing me, you're killing me,' because Steve Bannon knows he's going to get sued by us also, and he is."
"So will Donald Trump who is Rudy Giuliani's client, and Rudy Giuliani is acting on his behest. But look, it is very difficult to sue somebody for defamation or libel in the United States. But our lawyers are telling us that Rudy is well across the line, so we're thrilled about this," he explained.
Shortly after Bannon's podcast aired on Friday, Schmidt tweeted: "We are going to get to sue the s**t out of Rudy Guiliani. I'm so happy that I'm literally choked up."
On Saturday afternoon, the Lincoln Project made public a letter sent to Giuliani by its legal team titled, "Your False and Defamatory Statements About the Lincoln Project (with Accompanying Notice to Preserve All Relevant Documents)."
"You betrayed your country when you rose to speak on January 6, 2021 before a raucous crowd that your client, ex-President Donald Trump, had invited to rather a short distance from the U.S. Capitol. You promoted bogus conspiracy theories. You said the presidency had been 'stolen,'" the letter said. "You declared without prompting or proof that my client, The Lincoln Project, 'planned' the January 6th insurrection 'in order to hurt' Donald Trump."
The Lincoln Project's lawyers concluded that Giuliani had "committed a textbook act of defamation," and gave the attorney until Wednesday February 3rd "to retract your statement fully and to apologize publicly to the Lincoln Project."
It's currently unclear when or how the Lincoln Project will take legal action against Bannon and Trump.
Newsweek reached out to Giuliani's representatives and the Lincoln Project for comment. This story will be updated with any response.