Lincoln Project Targets Toyota for Donating to 'Seditious Politicians'
The Lincoln Project released a new ad on Thursday, criticizing Toyota for donating money to Republican politicians that voted to overturn the results of the 2020 presidential election.
"Toyota vehicles feature safety detection systems, smartphone integration, and more white nationalism than you might've expected," the Lincoln Project, a conservative PAC that has been wildly critical of former President Donald Trump, wrote in a tweet with the video.
As the video begins, a narrator can be heard saying, "America's free market, democratic system has been good for companies like Toyota for a long time. So, why would Toyota support politicians who tried to overthrow very system that's been so profitable for them."
"Toyota has given more money than any company to the seditious politicians who voted to overturn the 2020 election results," the narrator said. "Toyota's number one at finding ways to financially reward the very party that took our nation to the brink on January 6. Helping to finance a movement that violently sought to take votes away from American customers, not to mention Toyota's own employees."
As the video concludes, it calls on Americans to call Toyota's headquarters and urge them to reconsider who they donate to.
The ad attacking Toyota comes shortly after it was reported that the Japanese automaker donated more money than any other company in 2020 to politicians that voted against the certification of votes in the presidential election.
According to the report published by Axios, Toyota donated $55,000 to 37 Republican politicians that rejected the results of the presidential election. Following the results of the presidential election, former President Donald Trump and several Republican lawmakers, repeatedly claimed there was widespread voter fraud.
In total, 147 Republican lawmakers voted to overturn the results of the election, despite officials such as Trump's Attorney General William Barr, saying there was no evidence of widespread voter fraud.
According to Axios, in response to the recent report, a Toyota spokesperson defended the donations, saying "We do not believe it is appropriate to judge members of Congress solely based on their votes on the electoral certification."
"Based on our thorough review, we decided against giving to some members who, through their statements and actions, undermine the legitimacy of our elections and institutions," the spokesperson told Axios.
In a statement sent to Newsweek on Thursday, a spokesperson for Toyota wrote, "Toyota is committed to supporting and promoting actions that further our democracy. Our company has long-standing relationships with Members of Congress across the political spectrum, especially those representing our U.S. operations. Our bipartisan PAC equally supports Democrats and Republicans running for Congress. In fact, in 2021, the vast majority of the contributions went to Democrats and Republicans who supported the certification of the 2020 election."
The statement continued, "We understand that the PAC decision to support select Members of Congress who contested the results troubled some stakeholders. We are actively listening to our stakeholders and, at this time, we have decided to stop contributing to those Members of Congress who contested the certification of certain states in the 2020 election."
Several other companies, including Walmart, Google and Goldman Sachs, announced they were pausing donations to politicians that voted to overturn the election.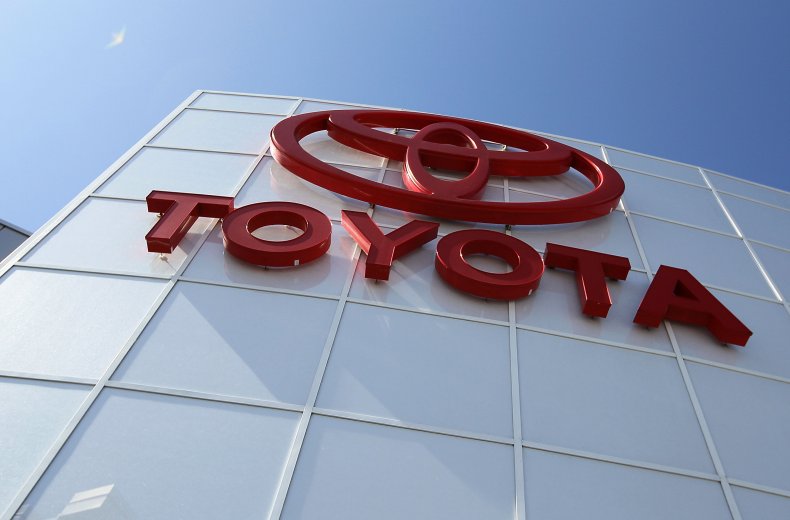 Updated July 8, 2021, 2:30 p.m. ET, to include a statement from a Toyota spokesperson.