Lincoln Project Urges Trump to Begin Contact Tracing Thousands That Attended His 'Maskless' Rallies
The Lincoln Project urged President Donald Trump on Friday to begin contact tracing the thousands of supporters that attended his recent campaign rallies hours after the president and first lady confirmed they had both tested positive for COVID-19.
In a statement, the group encouraged anyone who traveled "with the Presidential party, attended a rally, fundraiser or meeting with the President or campaign staff to get tested immediately and quarantine appropriately."
"It is the responsibility of the White House and the Trump campaign to keep the American people informed of the COVID status of everyone exposed," the statement read. "The campaign has the obligation to begin contact tracing for the thousands of followers who have attended Trump's maskless rallies."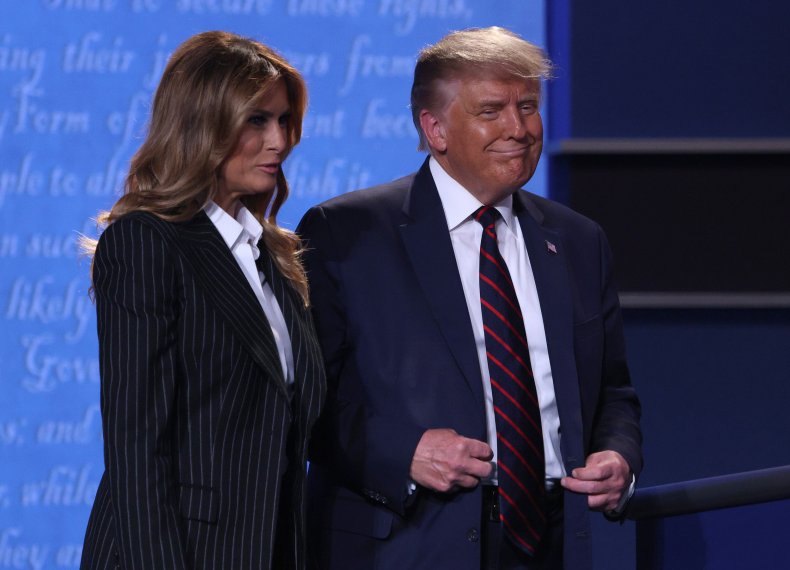 Newsweek reached out to the Trump campaign for comment.
The political action committee wished Trump and the first lady "a swift recovery," but also said they hope his infection "sends a signal to the Americans who follow him to take this deadly disease seriously."
News of Trump's coronavirus infections comes after Trump had long played down the severity of the outbreak. Speaking at a political event on Thursday evening, just hours before his COVID announcement in the early hours of Friday, Trump said, "the end of the pandemic is in sight, and next year will be one of the greatest years in the history of our country."
The Lincoln Project said the president and his "media cheerleaders have amplified dangerously irresponsible messages about the transmissibility, seriousness, and fatality rates of COVID."
"They have ignored and marginalized scientific and medical experts, placed political hacks in positions at HHS and elsewhere to prevent the American people from receiving accurate information about the pandemic, and spread false information about spurious cures," the group added.
Trump will spend the next few days in Walter Reed Hospital, according to the White House, while the first lady quarantines at the White House. The president has displayed mild symptoms of the disease, including fatigue. Melania Trump has displayed a "mild cough and headache," according to White House physician Sean Conley.
In a health update, Conley confirmed that Trump received a single 8 gram dose of Regeneron's polyclonal antibody cocktail. The president has also been taking zinc, vitamin D, famotidine, melatonin and a daily aspirin.
"As of this afternoon the President remains fatigued but in good spirits," Conley said. "He's being evaluated by a team of experts, and together we'll be making recommendations to the President and First Lady in regards to next best steps."