Linda Evangelista Says She's Been 'Brutally Disfigured' by Cosmetic Procedure
Linda Evangelista has claimed that she's been left "brutally disfigured" after undergoing a cosmetic procedure more than five years ago.
In an emotional Instagram post shared on Wednesday, the supermodel, 56, said that she is now "permanently deformed" after suffering a rare side effect from having fat cells removed in a procedure called CoolSculpting, or cryolipolysis.
Evangelista went on to state that her adverse reaction to the procedure—which saw her fat cells increase instead of decrease—led to her becoming depressed and reclusive, as well as bringing an abrupt end to her career.
Leading her revealing text post with the hashtags "#TheTruth" and "#MyStory," the Canadian-born star wrote: "Today I took a big step towards righting a wrong that I have suffered and kept to myself for over five years.
"To my followers who have wondered why I have not been working while my peers' careers have been thriving, the reason is that I was brutally disfigured by Zeltiq's CoolSculpting procedure which did the opposite of what it promised.
"It increased, no decreased, my fat cells and left me permanently deformed even after undergoing two painful, unsuccessful, corrective surgeries. I have been left, as the media has described, 'unrecognizable.'"
Going on to share details of her condition, Evangelista added: "I have developed Paradoxical Adipose Hyperplasia or PAH, a risk of which I was not made aware of before I had the procedures.
"PAH has not only destroyed my livelihood, it has sent me into a cycle of deep depression, profound sadness, and the lowest depths of self-loathing. In the process, I have become a recluse.
"With this lawsuit, I am moving forward to rid myself of my shame, and going public with my story. I'm so tired of living this way. I would like to walk out my door with my head held high, despite not looking like myself any longer."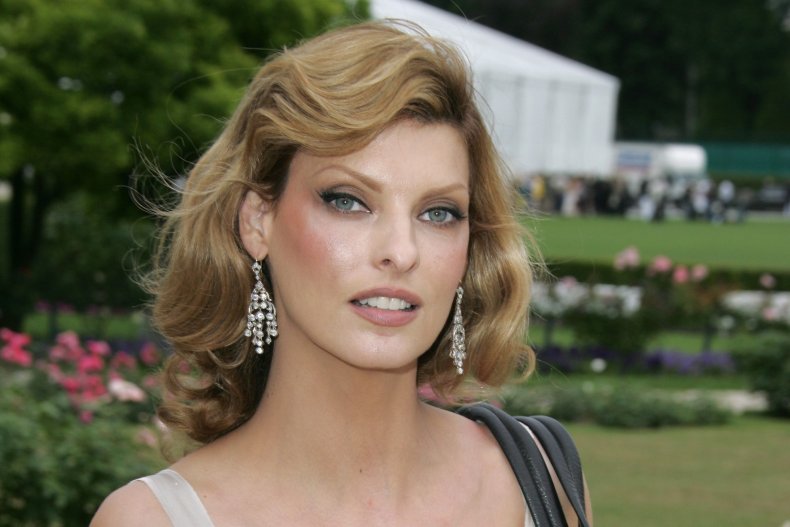 According to the CoolSculpting website, the procedure is approved by the U.S. Food and Drug Administration "for the treatment of visible fat bulges in the submental (under the chin) and submandibular (under the jawline) areas, thigh, abdomen, and flank, along with bra fat, back fat, underneath the buttocks (also known as banana roll), and upper arm."
Declaring a risk of "rare side effects," the site states that the non-invasive procedure "may cause a visible enlargement in the treated area, which may develop 2 to 5 months after treatment and requires surgical intervention for correction."
According to a manuscript shared on the U.S. National Library of Medicine National Institutes of Health's website in 2014, paradoxical adipose hyperplasia "is a rare delayed side effect following cryolipolysis.
"The risk of PAH is approximately 1/20,000 and apparently higher in males. At this time, there is no evidence of spontaneous resolution of PAH. When necessary, treatment of PAH has relied on liposuction or abdominoplasty.
"At this time, it is unknown whether other non-invasive treatments that locally injure subcutaneous fat, can produce PAH or provide a treatment alternative for PAH."
Newsweek has contacted a representative of Allergan for comment.
Evangelista's Instagram post prompted a number of prominent figures in the fashion world to show their support, including designer Marc Jacobs, who wrote: "Thank you for your courage and strength. I love you dear Linda," adding three heart emojis.
"It would've taken immense courage and strength to write these words," commented fellow supermodel Helena Christensen. "I can honestly say that I broke down in tears reading this.
"Not only because I knew in my heart you somehow had been quietly going through something deeply personal and disturbing but also because I thought of all the scars life leaves on us all, whether physical or emotional and how long we suffer mostly in silence and alone.
"It is so important and beautiful when someone steps out of the shadow and are brutally honest and real. Thank you for being beautiful inside and out [heart emoji]."
Cindy Crawford, who also enjoyed supermodel fame alongside Evangelista in the 1990s, reacted to the post: "Linda—your strength and true essence are forever recognizable and iconic! Bravo! [lips emoji]"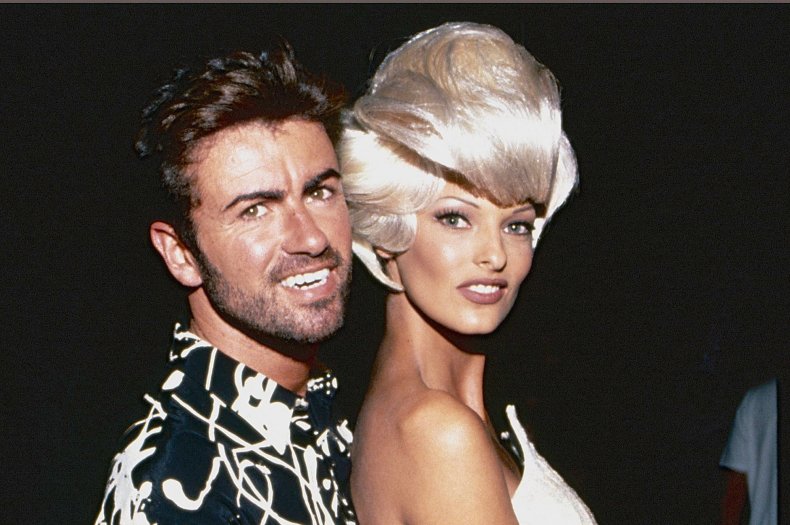 Christy Turlington penned: "You are loved," while fellow runway icon Naomi Campbell wrote: "Elos I applaud you for your Courage and strength to Share your experience and not be held hostage by it anymore. You know I love you.
"We love you, and here for you always Right by your side. I can't imagine the pain you gone through mentally these past 5 years, your free of it now...
"[R]emember who you are, and What you have achieved and your influence and all the lives of people you have touched, and still doing so to this very day by sharing your story. Proud of you, and support you every step of the way .. [two heart emojis]"
Moschino creative director Jeremy Scott wrote in reaction to the post: "You are and always will be a supermodel now adding super role model of courage to your glorious resume. I love you."
"Love that you're reclaiming your story," said Mad Men star January Jones. "This strength and bravery supersedes any superficial outward appearance. An icon is an icon is an icon. Always."
Gwyneth Paltrow posted a solitary red heart in response, while Carolyn Murphy commented: "You are the greatest icon, forever beautiful from the inside out. We are all here to support you and love you [folded hands and heart emojis]."
During the 1990s, Evangelista was celebrated as one of the world's six top supermodels—a rarefied group that includes Naomi Campbell, Cindy Crawford, Kate Moss, Christy Turlington, and Claudia Schiffer.
Three of the six stars reunited on the runway for a Versace show in 2017, where they were joined by fellow models Helena Christensen and Carla Bruni as they posed with designer Donatella Versace.