Linda Tripp, Key Figure in Clinton Sex Scandal, Dies at 70
Linda Tripp, who revealed the affair between then-intern Monica Lewinsky and President Bill Clinton in 1998, died Wednesday at the age of 70.
"I know all the press will focus on the other stuff but she was a special person and a fantastic grandparent who was devoted to her family," Tripp's son-in-law Thomas Foley told The New York Post on Wednesday. "People forget this part." Foley also confirmed to the Post that Tripp's death was not coronavirus related.
Tripp's death was also confirmed by her former attorney Joseph Murtha. Newsweek reached out to Murtha for comment.
After achieving a measure of fame after her role in the Clinton-Lewinsky scandal, Tripp kept a low profile. In 2018, she appeared at National Whistleblower Day in Washington, D.C. to discuss her actions.
"It was never about right and wrong, never left and right," Tripp said. "It was about exposing perjury and the obstruction of justice. It was never about politics."
Tripp secretly recorded conversations between Lewinsky and herself discussing Lewinsky's affair with Clinton. Tripp spoke with Independent Counsel Ken Starr about the existence of the affair, which Clinton had denied under oath.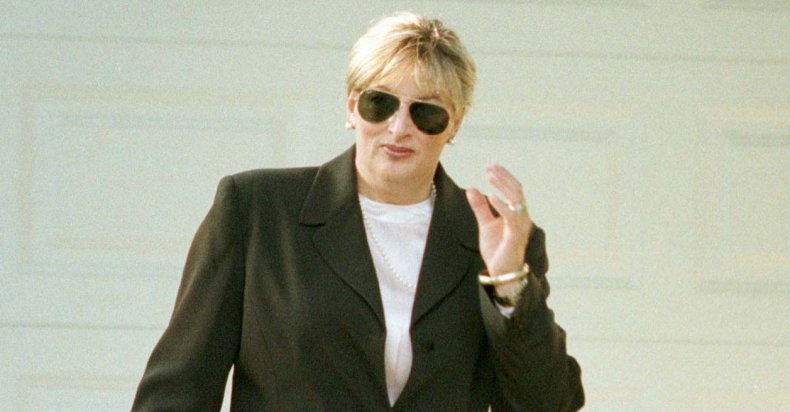 Tripp also encouraged Lewinsky to keep a blue dress worn during a sexual encounter with Clinton which bore Clinton's DNA.
After Lewinsky was offered immunity, she testified that she had engaged in a sexual relationship with Clinton, which caused Clinton to change his story.
"I did have a relationship with Miss Lewinsky that was not appropriate," Clinton said in a televised speech in 1998. "In fact, it was wrong. It constituted a critical lapse in judgment and a personal failure on my part for which I am solely and completely responsible."
Lewinsky's allegations led to impeachment proceedings against Clinton. While Clinton was found guilty by the House of Representatives, he was acquitted by the U.S. Senate.
In 2018, Tripp said on the Slow Burn podcast that she felt that the time she spent recording Lewinsky would eventually enhance the greater good by keeping Clinton from sexually harassing anyone else.
"There wasn't a thing about those three months that were authentic," Tripp said. "Everything prior to that was, but I needed everything to be recreated and it was beyond manipulative. Did I want to do that? Not necessarily, but I felt like I had no choice."
In a 1999 interview with television personality Barbara Walters, Lewinsky said Tripp's actions left her feeling "gutted and violated and betrayed."
"There are some days that I regret the relationship [with Clinton] ever started," Lewinsky added, "and there are some days that I just regret that I ever confided in Linda Tripp."
Tripp was widely perceived as betraying Lewinsky, but Lewinsky offered support on Twitter after hearing of Tripp's illness.
"no matter the past, upon hearing that linda tripp is very seriously ill, i hope for her recovery," Lewinsky tweeted Wednesday. "i can't imagine how difficult this is for her family."