Lindsey Graham: Trump Winning in 2024 Would Be 'Greatest Comeback' in U.S. History
Senator Lindsey Graham reportedly had concerns about former President Donald Trump's ability to make another successful bid for the White House after the January 6 assault on the U.S. Capitol.
Graham, a staunch ally of the former president, had criticized Trump for helping fuel the riot and called it a stain on an otherwise successful presidency. Despite favoring another Trump term, the South Carolina Republican reportedly told the former president he was facing an uphill battle if he wished to return to Washington, D.C.
Graham told Trump he had been "written off as dead" because of what occurred on January 6, according to Peril, a new book by Bob Woodward and Robert Costa. Graham reportedly added that the "conventional wisdom" at the time was that the Republican Party under his leadership had "collapsed."
"If you come back to take the White House, it would be the biggest comeback in American history," Graham said, according to the book.
The senator called the Capitol riot, which left five people dead, a "national embarrassment." He called it heartbreaking that Trump, a "president of consequence" and a "friend," had allowed it to happen and characterized the riot as a "self-inflicted wound."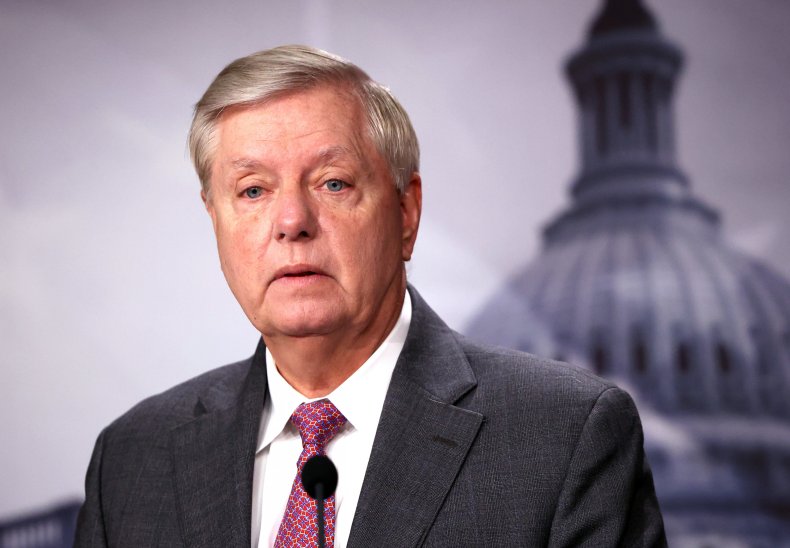 Trump vehemently denies he had anything to do with the violence that erupted on January 6 and has been teasing the idea of a presidential run since leaving office. On President Joe Biden's Inauguration Day, Trump promised he'd be "back" in some form and has repeatedly said since that his supporters would be very happy with his decision. However, he hasn't officially confirmed or denied that he will be running, although some close to the former president believe he'll seek the Republican nomination.
If Trump were to run for the presidency again, Graham reportedly said in a private conversation, he would have to deal with his "personality problems." He called Trump a "very damaged team captain."
This is not the only time Graham has expressed such sentiment. In May, he told Fox News' Sean Hannity that Trump would have some "damage to repair." However, he added that he believed the former president was in "great shape" to win the Republican primaries and could win the general election.
If Trump decides to run, he's unlikely to face opposition from Republicans who could be serious contenders for the nomination. Some of his biggest allies, including Florida Governor Ron DeSantis and Representative Matt Gaetz of Florida, are not expected to challenge him in the GOP primaries.
House Speaker Nancy Pelosi has dismissed Trump's ability to take back the White House in 2024. Speaking at a meeting of parliamentary leaders from G7 countries, Pelosi said if "What's His Name" wants to run for president again, he'll be the "first president who was impeached twice and defeated twice."