Lindsay Lohan Decides to Rescue Refugee Family from Street, Tries Taking Kid Away, Gets Knocked Down by the Mom
Lindsey Lohan has posted a bizarre video in which she offers to put what she claims to be a refugee family up in a hotel room for the night, before accusing the parents of child trafficking and attempting to take the children away from them.
The actress broadcast the clip via Instagram Live showing her approaching a family of four in what is believed to be the streets of Moscow on Friday night.
In the video, Lohan tells her 6.8 million followers "Hey everyone, I just want to show you a family that I met. A Syrian refugee family that I'm really worried about. They really need help." The film shows the family sitting underneath blankets on the streets.
Putting on an accent, she tells the family "I'm Italian, Irish, I speak Russian, I speak Arabic" and offers them a place to stay for the night.
"You want to come with me? Come with me, I'll take care of you guys." Speaking to one of the young children, Lohan says: "Do you want to stay in a hotel tonight? Do you want to watch movies? It would be so cool to watch a movie on a TV or a computer."
Turning to the mother, Lohan adds: "You should not have them [children] on the floor, you should be a hard-working woman and you should be doing what you [can] for your children, so they have a better life.
"If someone is offering them a home and a bed, which is me at the moment, give it to them. They will come back to you."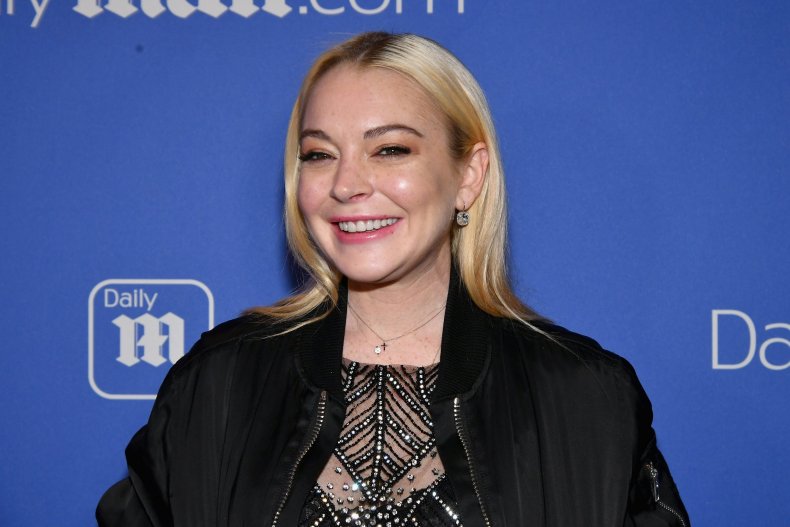 When the family turn her offer down, they get up and walk away, prompting Lohan to follow them while still broadcasting live.
"Looks what's happening, they're trafficking children," Lohan says.
"I won't leave until I take you," she adds, again speaking in an unusual accent. "Now I know who you are, don't fuck with me.
"You're ruining Arab culture by doing this. You're taking these children, they want to go."
She then reassures the boys "I'm with you, don't worry. The whole world is seeing this right now. I will walk forever, I'll stay with you don't worry."
While continuing to walk behind the family, the 32-year-old inexplicably adds: "Don't fuck with Pakistan."
The mother then appears to knock Lohan to the floor after she attempted to take the hand of one of the children
"I'm in shock right now," Lohan says, crying.
Lohan's actions were criticised on social media after she broadcast the video.
"Lindsey Lohan needs to be behind bars for a little bit for the shit she just pulled! What makes you think you can just snatch ppl's kids up?" Eric Jacobson wrote on Twitter.
"Lindsey Lohan has gone officially crazy. If she tried to steal my kid...I'd knock her ass down too! Those poor kids were scared. Why didn't she call the police or get security if she thought they were being trafficked? They were obviously a family & the kids were scared of her!" added Lexi Mondragon.
Lohan's manager did not immediately return a request for comment.