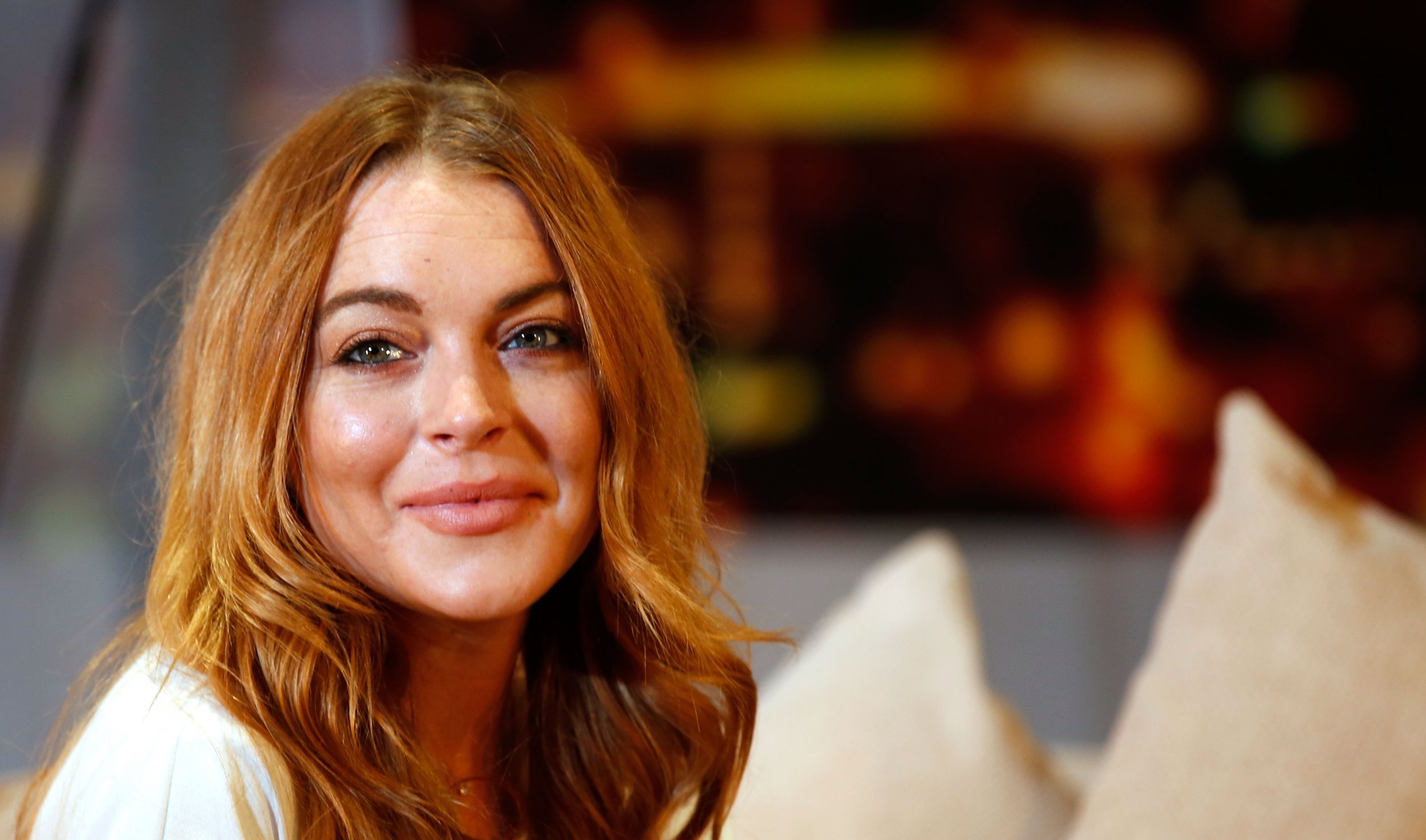 President Donald Trump received unlikely support on the 4th of July—from Mean Girls star Lindsay Lohan.
The 31-year-old wrote on Twitter for Americans "to stop bullying [Trump] and start trusting him." In other words: Don't be a Regina George.
She added that Trump, First Lady Melania Trump and the president's children Ivanka and Donald Trump Jr. are "kind people."
Lohan tweeted:
The U.S. actor's backing of Trump comes in the same week that Trump posted a wrestling gif on Twitter, depicting him beating up CNN. Some might argue the meme amounts to bullying, but Lohan conveniently glosses over that.
Lohan, a former child star who rose to fame in Disney's 1998 remake of The Parent Trap, has a pretty storied, bizarre history with Trump.
In an interview with the U.K.'s Good Morning Britain in February, she urged Americans to give Trump a chance to prove himself in office. She did, however, concede that "his Twitter needs to be taken away or deleted."
"I don't agree with his policies and the things that he's doing, but at the end of the day he is the president right now, so what's the point in picking on someone instead of just seeing what they're capable of or not capable of?" she said.
Related: Tina Fey Is Finally Going to Work on That 'Mean Girls' Musical
In an interview with the Daily Mail that same month, Lohan called on Trump to organize a summit with high-profile political and entertainment figures, like Russian president Vladimir Putin and actor and U.N. ambassador Angelina Jolie, to tackle the Syrian refugee crisis.
In her defense of Trump, Lohan did not mention his history of offensive comments about women, or the fact that she herself has been the subject of explicit sexual remarks made by the U.S. president in the past.
A year before his infamous "grab them by the pussy" chat with Billy Bush—audio of which only surfaced last year at the tailend of the U.S. presidential election—Trump openly fantasized about Lohan's bedroom skills in an interview with radio shock jock Howard Stern in 2004.
Trump instigated the conversation, according to a CNN review of the interview last year, asking Stern: "What do you think of Lindsay Lohan?"
"There's something there, right? But you have to like freckles. I've seen a, you know, close up of her chest and a lot of freckles," he remarked, asking Stern: "Are you into freckles?"
Trump spoke about Lohan's strained relations with her "wreck father," Michael Lohan, and then said: "She's probably deeply troubled and therefore great in bed. How come the deeply troubled women, you know, deeply, deeply troubled, they're always the best in bed?"
In a later interview with Stern in February 2007, Trump, then best known for NBC reality show The Apprentice, also made derogatory remarks about longtime nemesis Rosie O'Donnell.
"I'd pay a lot of money for that not to happen," Trump responded to Stern asking whether he would reconcile with Rosie O'Donnell if she performed a sex act on him. "That's one of the most unattractive people," he said.