Lindsay Lohan Says Trying to Rescue Refugee Kids From Family Was a 'Mistake'
Lindsay Lohan is opening up about her past mistakes, one of which includes the now-viral video of her getting punched after attempting to "save" a refugee family.
Lohan, 32, became the subject of many headlines after she filmed her attempt to save who she believed to be a refugee family in September. In an Instagram live stream moment, she went up to the family—which included two boys—seated beneath blankets on the streets. She accused the parents of "trafficking children." This resulted in the mother throwing a jab Lohan's way.
Lohan addressed this viral moment in a cover shoot for Paper on Tuesday. She admitted to being guilty of misreading the situation at hand.
"There's actresses, there's several of them to my knowledge that don't use Instagram or Twitter. But I feel like you sort of have to. It's your way of controlling the narrative," Lohan told Paper. "I recently made the mistake of having my phone recording live video, and that I learned from. But I think it's also important because if you're doing something and you want to give direct access to your fans, you can contact them and see their thoughts and get an opinion. Whereas in the past, you didn't have any control over it."
At the time of the incident, Lohan wanted to introduce her Instagram followers to a family she was "really worried about." The Mean Girls star suggested they "really need help." She offered the family a place to stay. She informed the mother how she "should not have them [children] on the floor." She suggested the mother "be a hard-working woman" to help her children "have a better life."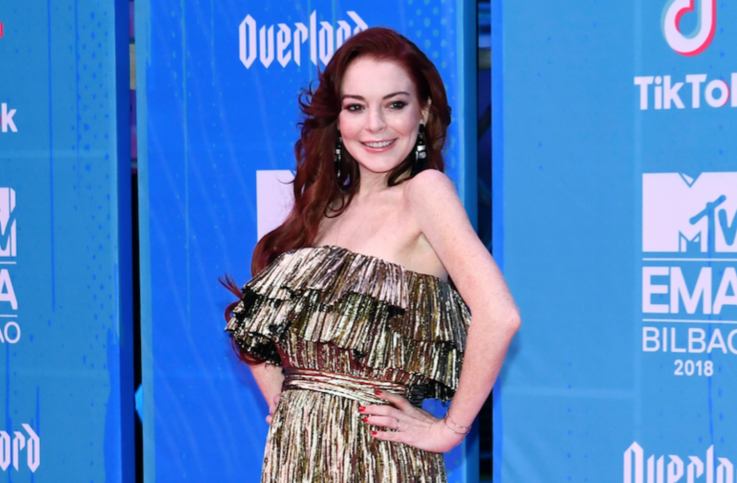 The family rejected Lohan's offer and got up to depart the area, but she followed them while continuing her live broadcast. Lohan said she wouldn't leave unless she could help the kids. The mother eventually appeared to be knocked down to the ground after Lohan said: "Don't f*** with Pakistan."
Lohan has been accused of being a "pathological liar" by former frenemy Paris Hilton. She was slammed for dismissing the #MeToo movement. She has also faced criticism for saying it'd be a "positive thing" for Americans to back President Donald Trump. However, she told Paper that the media is more interested in covering her mistakes rather than highlighting what she's done right.
"I would love to know why I get constantly clobbered in the press," she explained. "I could do 99 things right and one thing wrong, but it's that one thing that will be focused on. Behind the scenes, I do what I can to be the best version of me, which never gets mentioned. I am also human. I make mistakes. That's all that seems to get reported."
LiLo's set to make her comeback with reality series Lohan Beach Club on MTV in January. The show's first full-length trailer dropped Monday. In it, the former child star claimed she's ready to "build an empire."
"I've gone through so much in my past," said Lohan. "People had always given me trouble for going to clubs, so why don't I just open my own? Boss bitch."
Lindsay Lohan Says Trying to Rescue Refugee Kids From Family Was a 'Mistake' | Culture