Lindsay McCormick on NFL Network Sexism: 'Badass Working Women' Deserve More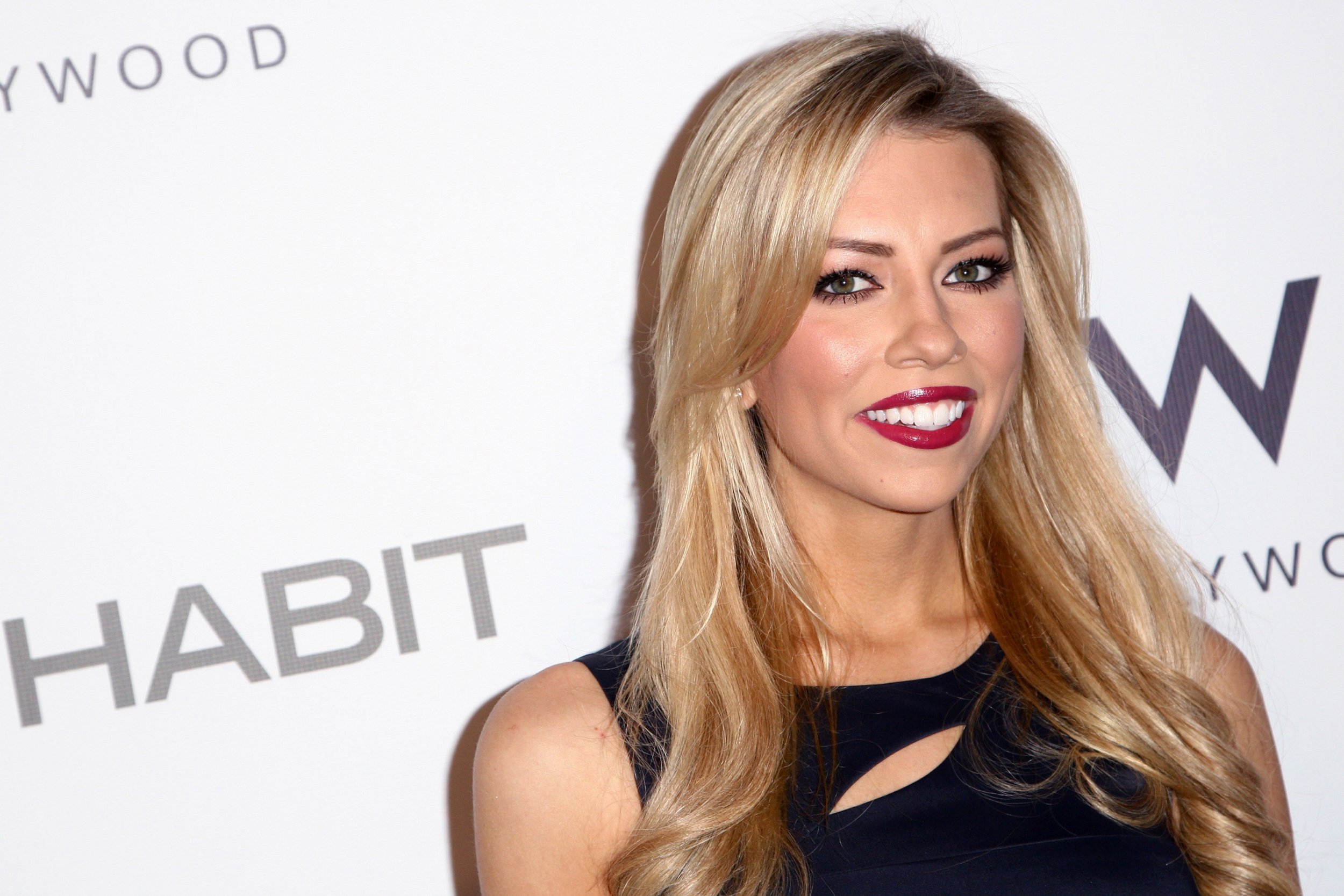 My story is for every woman who was ever made to feel uncomfortable for just being a woman in a professional setting. My story is not about a man's name or face; it is not meant to ruin a life. My story is meant to be a message to women: You can and should have it all—family, career and respect—and a sexist comment in the workplace should never make you feel otherwise.
I'm a sports broadcaster. And, as I shared on Instagram recently, in my last interview with the NFL Network a few years ago, the head of hiring talent asked me, "If we hire you, do you plan on getting knocked up immediately, like the rest of them?"
I was shocked. I was speechless. All I could do was stare in disgust.
Of course, what I should have said was, "You mean 'them,' as in badass working women who deserve to have a family life as well as a professional one? 'Them,' as in the women who work their tails off to be taken seriously in a man's world? Or 'them,' who bring you a new audience and a tremendous amount of viewership? Because while I don't, nor does anyone, plan on 'getting knocked up,' I do plan on being like the rest of those brilliant and powerful women whom our future daughters will one day look up to and see that you can have it all."
Certainly, other women have faced more egregious forms of harassment and even assault in the workplace. But that inappropriate and illegal interview comment gets at the insidious nature of workplace sexism, which has been far too rampant for far too long.
Any woman who has been in the sports broadcasting world for at least a few years is almost certain to have a story—or, like me, a few. A male boss once made inappropriate comments about my conservative pants suit attire. Another questioned why I had such an impressive Rolodex in the industry, yet immediately praised my male colleague for his connections. These are just a few examples.
I, like many of my female colleagues, spent time trying to convince myself that this was just normal behavior and that I should accept it. But then I realized that the reason we chose to keep quiet was merely because we didn't know how to change it.
Thankfully, we as women have now begun to create an awareness that this is neither normal nor acceptable behavior. We've begun to construct a safe space where women can come forward without feeling like they will lose everything they have worked so hard for in life. We've reached a point in society, and on social media, where our opinions as women carry more weight than they ever have before, which is even more reason to keep pushing onward.
Before sharing my experience on social media last week, I feared I would never work for the NFL Network or the NFL again. It occurred to me, though, that continuing to remain silent would be a huge mistake. This time, I needed to say something. I wanted to contribute to the progress we've made of late and help younger women in the same position in which I once found myself. This alone meant more to me than any job lost.
Following my post, I received an outpouring of emails and direct messages from women expressing their support, telling me of similar work experiences they wish they had spoken out about. But I also received an equal amount of backlash—all from men—mostly complaining that I was just another woman with "something else to whine about."
Right now, there seems to be a lack of empathy, or even desire, from both parties to really understand the opposite sex. Instead of working out these issues in real life, we retreat to the comment section of YouTube videos, social media posts and articles to find solace in likeminded individuals. I believe we were ultimately created to complement each other, and we need to find a way to take advantage of this, instead of tearing each other down.
We need more women in higher positions, working with men as a team in order to succeed. We must continue the #MeToo movement by calling out those who abuse power, while also highlighting and bolstering the individuals and organizations that foster a healthy work environment. We need to set boundaries, but at the same time be careful that we don't wind up in a place where all men feel as if they're walking on eggshells.
I've watched my own father for decades build several companies with hard work and courtesy for men and women. I've witnessed women in his company, as well as at other networks I've worked for, live their dream life. It's not impossible, and it starts with professionalism from the higher-ups.
Set an example so that younger generations can learn and change our broken workplace culture. Show them that no person—no matter how powerful—should make you feel inferior for wanting it all.
Lindsay McCormick is a sports broadcaster from Houston, Texas. Her career has taken her from hosting live events for Super Bowl XLIX to guest corresponding for Showtime at the most anticipated fight of the decade: Mayweather vs Pacquiao. She's covered four Super Bowls; worked with outlets such as ESPN, NBC, Esquire, CBS Sports and Comcast SportsNet; and was named one of Houston's most fascinating people.