Lindsey Boylan, Ron Kim Slam NYS Assembly's Decision to Suspend Cuomo Impeachment Probe
Some New York Democrats are criticizing the State Assembly's decision to suspend an impeachment inquiry into Governor Andrew Cuomo following his resignation.
Lindsey Boylan, one of Cuomo's accusers over alleged sexual harassment, called the decision to not continue the investigation an "unjust cop out."
"The public deserves to know the extent of the Governor's misdeeds and possible crimes," she said in a tweet Friday afternoon. "His victims deserve justice and to know he will not be able harm others."
She also said in a tweet Saturday morning: "I feel the deep disappointment so many have in the leaders of our state. What I also know is that it is countless women with many years left in their careers leading the fight against the corruption & morass. We will win this fight together. Of that, I am confident."
Assemblymember Ron Kim, a fierce critic of the governor, said in a tweet that "Cuomo will start claiming his innocence by saying the Assembly won't imp-each him because he didn't do anything wrong. He will play the victim while attacking 11 courageous women who spoke up."
"We can't allow this to happen," he tweeted.
He also shared a memo from lawyer Robert Hockett that said the Assembly's decision is "regrettably short on both legal authority and persuasive authority."
Assemblymember Yuh-Line Niou said in a statement she is heartbroken, sickened, and disgusted by the decision to end the impeachment investigation. She called it "indefensible."
"By letting Governor Cuomo avoid accountability for this misconduct, the Assembly failed its moral and constitutional duty to New Yorkers," she said. "Taxpayers have spent too much money supporting this investigation to have it die in darkness and secrecy. New Yorkers deserve transparency and accountability, and all of us deserve to know the results of the Assembly's investigation."
Newsweek reached out to Assembly Speaker Carl Heastie, but had not heard back prior to publication. This article will be updated with any response.
The State Assembly announced Friday it will suspend the investigation, one of the reasons being that lawmakers did not believe they had the constitutional authority to impeach an elected official who is no longer in office.
"Let me be clear—the committee's work over the last several months, although not complete, did uncover credible evidence in relation to allegations that have been made in reference to the governor," Heastie said in a statement. "Underscoring the depth of this investigation, this evidence concerned not only sexual harassment and misconduct but also the misuse of state resources in relation to the publication of the governor's memoir as well as improper and misleading disclosure of nursing home data during the COVID-19 pandemic."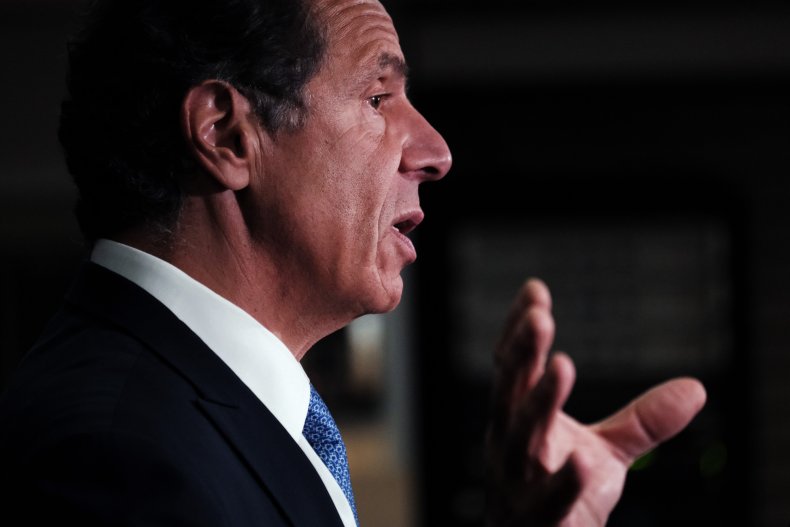 Cuomo announced his resignation Tuesday after a report by New York State Attorney General Letitia James found that he sexually harassed several women.
"Government really needs to function today. Government needs to perform. It is a matter of life and death, government operations, and wasting energy on distractions is the last thing that state government should be doing. And I cannot be the cause of that," Cuomo said. "The best way I can help now is if I step aside and let government get back to government. And therefore that's what I'll do, because I work for you."
He said during an interview with New York magazine that he would have won the impeachment process, but that his resignation was "the right thing for the state."