Lindsey Boylan Says Cuomo Is 'Gaslighting and Revictimizing' Women as He Denies AG Report
Lindsey Boylan said New York Governor Andrew Cuomo is "gaslighting and revictimizing" women as he strenuously denies a damning sexual harassment report from the state attorney general.
Boylan, a former aide to Cuomo, was the first woman to publicly accuse him of sexual harassment, in December last year. She said the governor forcibly kissed her, would go out of his way to touch her and had staff keep tabs on her whereabouts.
Last week, Attorney General Letitia James released her report, which found that Cuomo violated state and federal law by sexually harassing 11 women, including Boylan. The months-long probe also said the governor created a hostile work environment.
"Finally, the world now believes what I have known for years but had been too afraid to reveal: the Governor of New York sexually harassed and abused far too many women, for far too long," Boylan wrote in a Medium blog posted on Monday.
She continued, "And he continues to abuse us. As recently as Saturday, the Governor sent his attack dogs on national television to accuse me of 'lying.' He is gaslighting and revictimizing us. He is showing everyone what happens to women when they speak up about harassment and abuse in the workplace."
Cuomo has denied the sexual harassment allegations, saying that he never inappropriately touched anyone or made unwanted advances.
The governor's lawyer, Rita Glavin, said James' office "directed an utterly biased investigation and willfully ignored evidence inconsistent with the narrative they have sought to weave from the outset."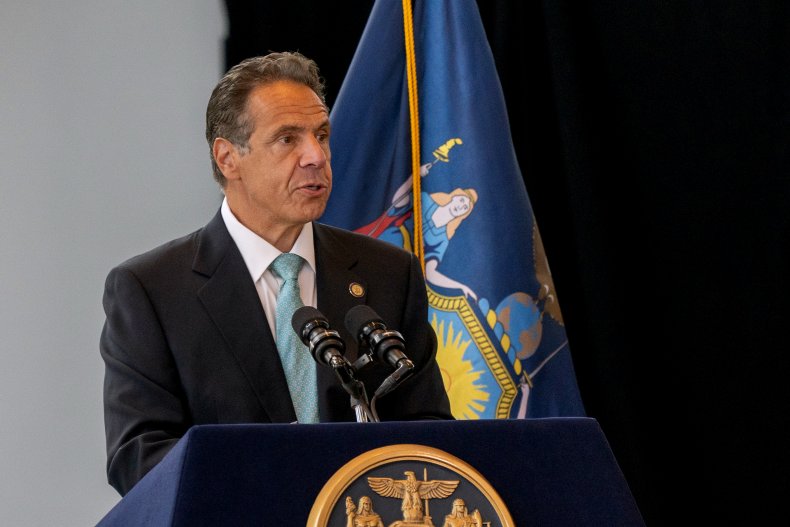 The attorney general's report also said Cuomo and his senior staff disseminated to the press confidential and privileged files relating to complaints made against Boylan. They also drafted a proposed op-ed "that contained personal and professional attacks" on Boylan, which was shared with current and former executive chamber employees but ultimately never published.
Attorney Roberta Kaplan reviewed a draft of the disparaging op-ed, according to the report. On Monday, Kaplan resigned as chairwoman of the board of directors at Time's Up, a #MeToo-era organization founded by Hollywood women to fight sexual harassment.
Boylan has said she intends to sue the governor and others who were "involved in these efforts to smear me."
"The Governor and his attorneys seek to portray the eleven of us who risked everything to speak out as waging some kind of twisted conspiracy against him," Boylan wrote. "In reality, each of us made it safer for the next woman to come forward. Our support of one another is the reason we're here."
On Monday, an aide who accused Cuomo of groping her called for him to be criminally charged.
Brittany Commisso told CBS This Morning that she believes the governor groped her and touched her not once but twice.
"Maybe to him he thought this was normal. But to me and the other women that he did this to, well, it was not normal," she said. "It was not welcomed. And it was certainly not consensual."
Newsweek reached out to the governor's office for a response to Boylan's comments but did not hear back before publication.