Lindsey Graham Gives $1 Million to Perdue, Loeffler as Georgia Runoffs Draw Historic Donations
Senator Lindsey Graham's re-election campaign wired $1 million to Kelly Loeffler and David Perdue on Monday, in a bid to boost the Republicans' coffers in the run-up to Georgia's Senate runoff contests.
Appearing on Fox News last night, Graham said his campaign had transferred the sum through the National Republican Senatorial Committee, a campaign group focused on getting GOP lawmakers elected to the upper chamber.
The South Carolina Republican also called on all his fellow lawmakers to follow suit by sending any funds left from their campaigns to the Georgia Senate runoff races, which could prove the difference between a Republican or Democratic controlled Senate.
"My campaign, Team Graham, we transferred $1 million tonight to Senator Perdue and Senator Loeffler from my campaign account," Graham told the Hannity show. "To every Republican senator and member of the House, please your campaign accounts on to help Georgia."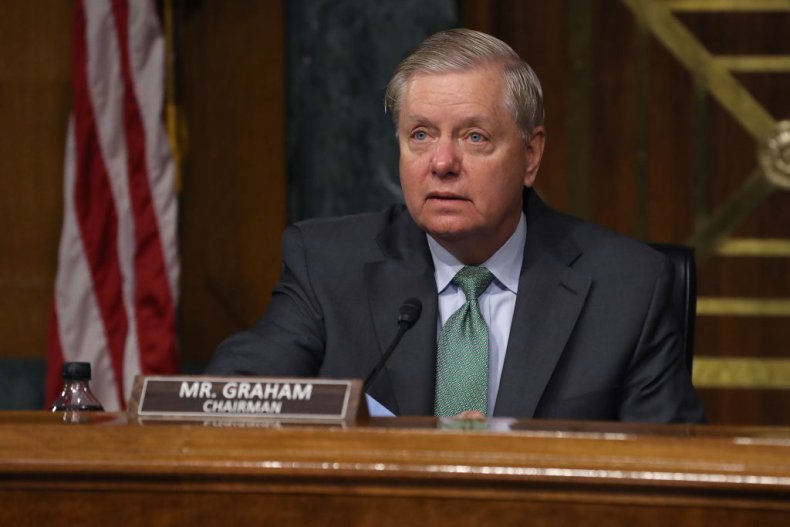 The senator call comes as historic sums had been sent to the campaign teams in Georgia over the past few weeks, gearing the runoff races up to be two of the most expensive Senate races in U.S. political history.
The New York Times reported last week that more than $125 million worth of donations had been thrown at the runoff campaigns in the two weeks following the original November 3 Election Day.
Democratic challengers Raphael Warnock's campaign was reported to have netted about $40 million over the fortnight, while Jon Ossoff's campaign secured "a little less".
Both Republican and Democratic campaigns have also already put down millions of dollars on adverts in the state, with Politico reporting that spending had neared the $150 million mark as of Thursday last week.
Spending on the races is likely to grow even further over the next six weeks, with the runoff not scheduled to end until January 5.
The outcome of the runoff elections will have a major impact on the scope of the incoming Biden administration's power. If the Democratic challengers win both races, the Senate will have a 50-50 split, handing the Vice President-elect Kamala Harris a tiebreaker vote.
At the time of writing, Georgia runoff election polls have slightly favored the Republican incumbents Loeffler and Perdue over the two weeks since November 3.