Senator Lindsey Graham offered mixed messages on President Donald Trump's push for $2,000 stimulus checks on Tuesday night, arguing that the plan was "not the most efficient way" to provide Americans with aid, while still supporting the proposal.
The South Carolina Republican and Trump ally told Fox News that the boost to stimulus checks would be "expensive," but argued that the $600 checks provided under the second coronavirus relief bill were "not enough" to help people in need.
He also said he would support the push to repeal Section 230 as Republican Senator from Kentucky and Senate Majority Leader Mitch McConnell tied the offer of $2,000 checks to the scrappage of the legislation offering protections to social media platforms.
Speaking to Fox News last night, Graham said: "It's expensive, it's not the most efficient way to get aid to people who are suffering. But, $600 is not enough. The president has dug in, he wants a vote on a $2,000 payment. I support that.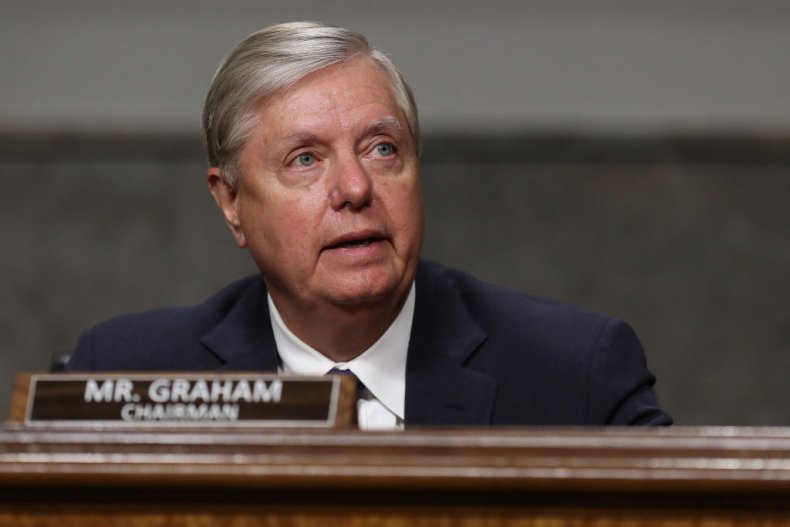 "And he wants to repeal Section 230, to keep Big Tech from running the country, and censoring conservatives. I support both of those, and I think we're going to get a vote in the Senate, if we control the Senate."
The senator also warned Republicans that any stimulus bill put to Congress under the incoming Biden administration would likely make current plans look "cheap" by comparison. "We can't run the government from the Senate, but we sure as hell can stop socialism if we have control of the Senate," Graham later added. "That's why everybody needs to get out and vote in Georgia."
Newsweek has contacted Graham's office for further comment. This article will be updated with any response.
Sen. Graham was one of the earliest Republicans to offer support for President Trump's push to include $2,000 stimulus checks in the latest coronavirus stimulus package, instead of the $600 originally on offer.
"After spending some time with President Donald Trump today, I am convinced he is more determined than ever to increase stimulus payments to $2,000 per person and challenge Section 230 big tech liability protection," the senator tweeted Friday. "Both are reasonable demands, and I hope Congress is listening. The biggest winner would be the American people."
The future of the proposed boost to stimulus checks is in limbo after Sen. McConnell blocked a Democratic push to rush through a vote on $2,000 stimulus checks after the House passed the measure on Monday night.
After he blocked the vote, McConnell put forward legislation that linked $2,000 stimulus checks to measures that would repeal Section 230 of the Communications Decency Act of 1996 and launch further investigations into the integrity of the 2020 election.
"Unless Republicans have a death wish, and it is also the right thing to do, they must approve the $2000 payments ASAP. $600 IS NOT ENOUGH!" President Trump tweeted on Tuesday. "Also, get rid of Section 230 - Don't let Big Tech steal our Country, and don't let the Democrats steal the Presidential Election. Get tough!"