Lindsey Graham Advised Mitch McConnell on Dealing With Trump: 'You Got to Keep Positive, Get in Fast and Get Out Fast'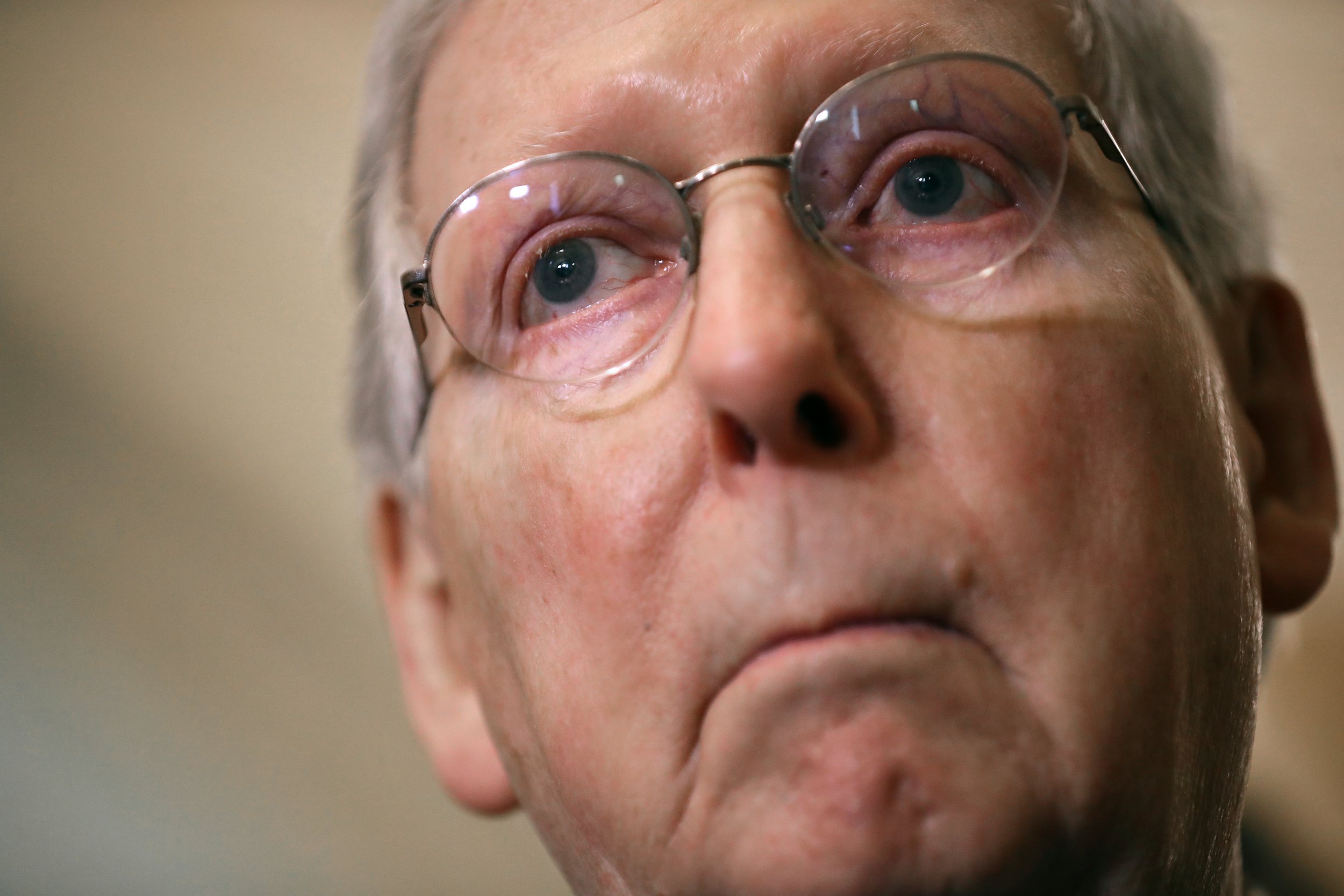 Senator Lindsey Graham of South Carolina, one of the most prominent GOP converts to Donald Trump's politics, reportedly told Senate Majority Leader Mitch McConnell he needed to keep his messages positive and pithy when dealing with the president.
"You got to keep positive, get in fast and get out fast," Graham told McConnell, The New York Times reported in a story about the Senate majority leader's marriage of convenience with the president.
"Your biggest problem is that he thinks you only call him with bad news," Graham explained to McConnell as he shared his own methods of Trump-whispering, according to a Senate colleague present for the exchange.
According to the Times, McConnell, who prefers businesslike interactions to Trump's public glad-handing and grandstanding, has been described by the president as "stiff" and "boring."
While they might have their differences, each is fixated on getting himself re-elected. McConnell has, at Trump's behest, rolled back Obama-era regulations, delivered the president's massive tax slashing agenda and facilitated a series of controversial confirmations. The most high-profile of these included that of Brett Kavanaugh to the Supreme Court, a move the Kentucky senator initially questioned.
McConnell has also reportedly learned to deal with the president one-on-one, concerned that leaks were inevitable when Trump summons aides and relatives to his side.
Graham made one of the most conspicuous 180-degree turns when it came to dealing with the president. In 2015, when the two were vying for the Republican presidential nomination in a crowded field, the South Carolina lawmaker called Trump a "xenophobic, race-baiting religious bigot." "You know how you make America great again? Tell Donald Trump to go to hell," Graham said during a CNN interview in 2015.
In 2019, the contrast could not be more stark. "To every Republican, if you don't stand behind this president, we're not going to stand behind you," Graham said in a recent Louisville address, according to CNN. "This is the defining moment of his presidency. It's not just about a wall. It's about him being treated different than any other president."