Lindsey Graham: Alexandria Ocasio-Cortez is 'Hell-Bent' on Americans Becoming 'Venezuelan Socialists'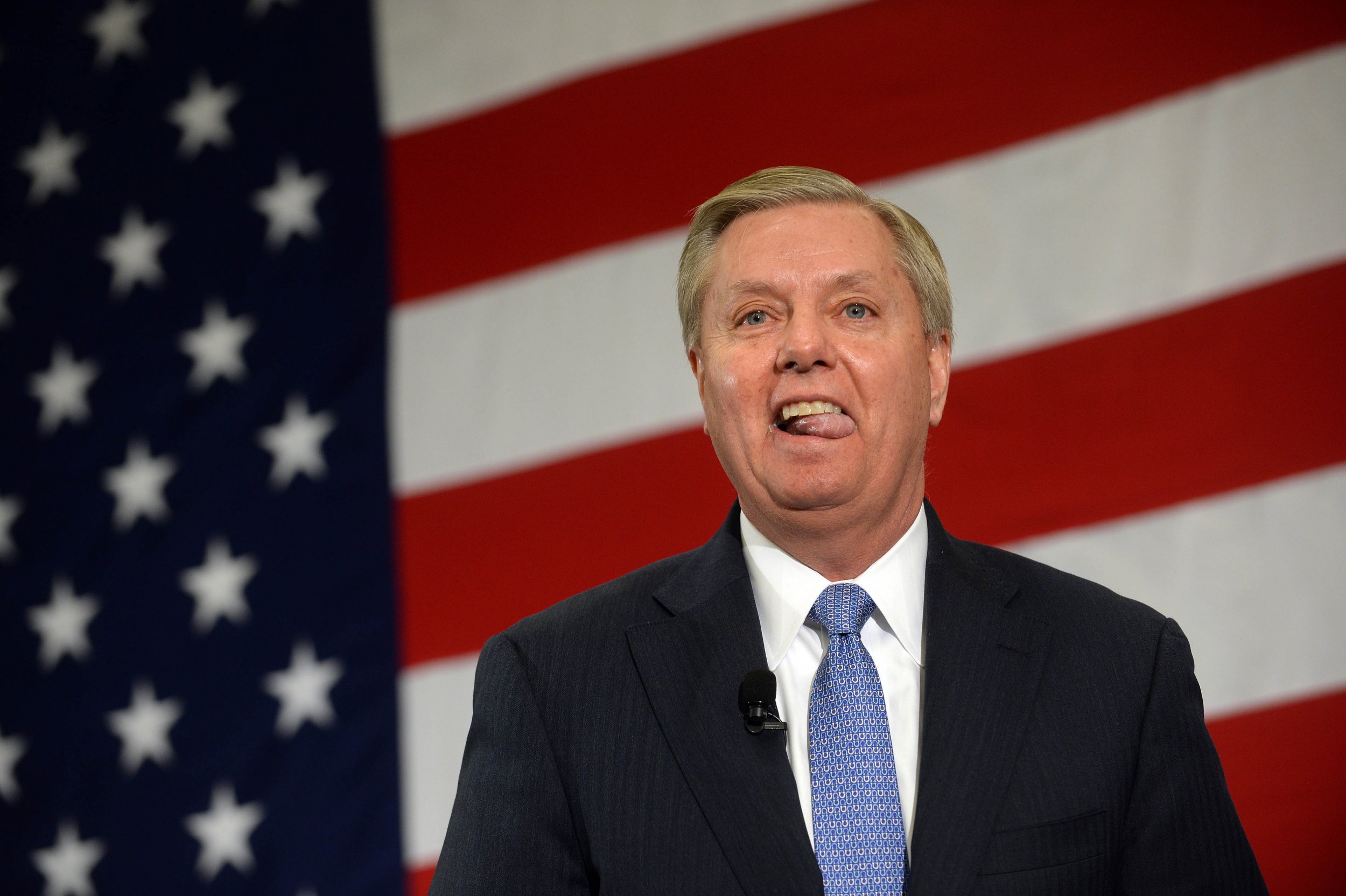 Republican Senator Lindsey Graham shot back at newly elected democratic socialist Congresswoman Alexandria Ocasio-Cortez, stating that she seems "hell-bent" on ensuring that Americans spend their "last 12 years" as "Venezuelan socialists."
The Twitter argument started when Ocasio-Cortez tweeted: "According to Lindsey Graham, the President failing to condemn neo-Nazis, forcing thousands of federal workers to go to food pantries, & risking all their credit scores is whatever, but not letting the President march down the House Floor until we pay people first is 'a new low.'"
Ocasio-Cortez quote a post showing Graham's statement earlier that day condemning House Speaker Nancy Pelosi's decision not to invite Donald Trump to deliver his State of the Union address, as setting "a new low for American politics."
Graham on Thursday morning responded by saying, "Let's bury the hatchet and enjoy the next 12 years because they are going to be our last, right?"
He was seemingly referencing Ocasio-Cortez's assertion earlier in the week that "the world is gonna end in 12 years if we don't address climate change."
Graham, who is the new chairman of the Senate Judiciary Committee, added: "Even worse news, @AOC and her new socialist colleagues seem hell-bent on making sure that our last 12 years will be spent as Venezuelan socialists, not Americans."
Graham continued: "Question: Is it possible Rep. Ocasio-Cortez could be wrong about the demise of the planet in 12 years and the American people reject her socialist agenda in 2020? Stay tuned!"
Other conservatives have criticized Ocasio-Cortez's progressive proposals and likened them to those of troubled Venezuela under the command of socialist President Nicolas Maduro.
Fox Business Network host Trish Regan on Tuesday stated that "Maduro had the same kind of promises" as Ocasio-Cortez" and said she hopes the U.S. does not go through "the same kind of incarnations and challenges" that Venezuela has had to deal with.
Guest Ben Stein, a political commentator who wrote speeches for former President Richard Nixon, then compared Ocasio-Cortez to Nazi leader Adolf Hitler and said he "came to power promising the same kinds of things that Ms. Ocasio-Cortez is promising, and it led to mass murder, it led to dictatorship, it led to genocide."
When CBS's The Late Show host Stephen Colbert asked Ocasio-Cortez on Monday if it was accurate to state she is a socialist and wants a 70 percent marginal tax rate on the wealthy, she responded, "Yeah, I guess so." Then she clarified, "democratic though, democratic [socialist]. Very different, very different."
Graham on Wednesday commended Trump for recognizing opposition leader Juan Guaido as Venezuela's interim president.
"By standing with the people of Venezuela, President Trump stands for freedom," Graham tweeted. "History will record that the Trump Administration was on the side of the people yearning to be free—not with their oppressor."