Lindsey Graham Grills Brett Kavanaugh on Validity of Roe v. Wade, Argues Founding Fathers Never Talked About Abortion
Senator Lindsey Graham grilled Supreme Court nominee Brett Kavanaugh on reproductive rights, asking the judge how exactly the high court came to its decision in Roe v. Wade when the founding fathers never talked about abortion in the Constitution.
"Is there any right rooted in the history and traditions of the country where legislative bodies could not intercede on behalf of the unborn before medical viability, is that part of our history?" Graham asked Kavanaugh during the second day of questioning in the judge's confirmation hearing.
"The Supreme Court precedent has recognized the right to abortion, I'm sorry," Kavanaugh responded before he was immediately cut off again by the senator.
"But I'm just saying, what part of the history? I don't think our founding fathers, people mentioned our founding fathers, I don't remember that being a part of American history," Graham said of abortion and a woman's right to choose.
"So how did the court determine that it was?" Graham fired back at Kavanaugh.
The comments were quickly met with backlash on social media, as people questioned his logic by saying that the founding fathers didn't discuss a lot of things in the Constitution, like the Internet, technology, women's suffrage or the freeing of slaves.
Throughout his confirmation hearing, Kavanaugh has consistently said that Roe v. Wade is an "important precedent" and that is has been reaffirmed many times since it was first ruled in the 1970s.
Abortion is at the center stage of the second day of questioning after leaked documents show Kavanaugh's doubts about whether or not the landmark Supreme Court ruling on access to abortions was truly "settled law."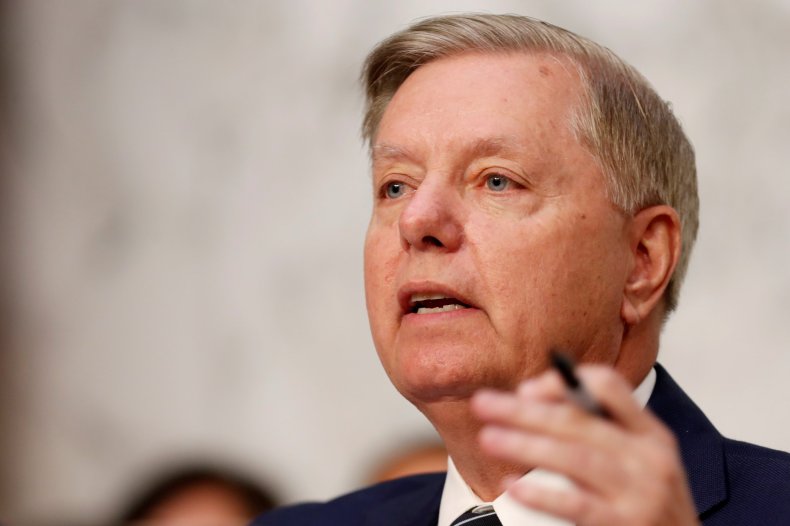 In a drafted opinion piece, Kavanaugh wrote as an aide in the George W. Bush White House that he was "not sure that all legal scholars refer to Roe as the settled law of the land at the Supreme Court level since Court can always overrule its precedent, and three current Justices on the Court would do so."
Kavanaugh defended his statement in the document, saying that his first concern has always been about "accuracy" and that he did not think it was an accurate description that "all legal scholars" believe Roe v. Wade to be settled law.