Lindsey Graham Calls Donald Trump a Cross Between Jesse Helms, Ronald Reagan and P.T. Barnum
South Carolina Republican Senator Lindsey Graham called former President Donald Trump a cross between Jesse Helms, Ronald Reagan and P.T. Barnum.
During an interview on Sunday with Axios on HBO, Graham spoke about Trump's role in the Republican Party and mentioned that he thinks the former president is similar to Helms, the former North Carolina Senator who was a leading name in the conservative movement, Reagan, who served as the 40th president and Barnum, who was a member of the Connecticut House of Representatives, but most notably known for founding the Barnum and Bailey Circus.
"It's just this bigger than life deal," Graham said about Trump. "He could make the Republican Party something that nobody else I know can make it. He can make it bigger, he can make it stronger, he can make it more diverse and he also could destroy it."
During the interview, Graham went on to describe Trump as having a "dark side," as well as "some magic" as the former president was able to excel in areas where former Republican candidates like Mitt Romney and John McCain were unable to.
"What's hard, is to take a movement that I think is good for the country, try to get the leader of the movement who's got lots of problems facing him and the party and see if we can make a go of it," Graham said. "Mitt Romney didn't do it, John McCain didn't do it, there's something about Trump. There's a dark side and there's some magic there and what I'm trying to do is just harness the magic."
Graham also spoke about Trump's role in the January 6 riots at the Capitol, when the former president's supporters breached the building in protest of Congress certifying state's electoral votes.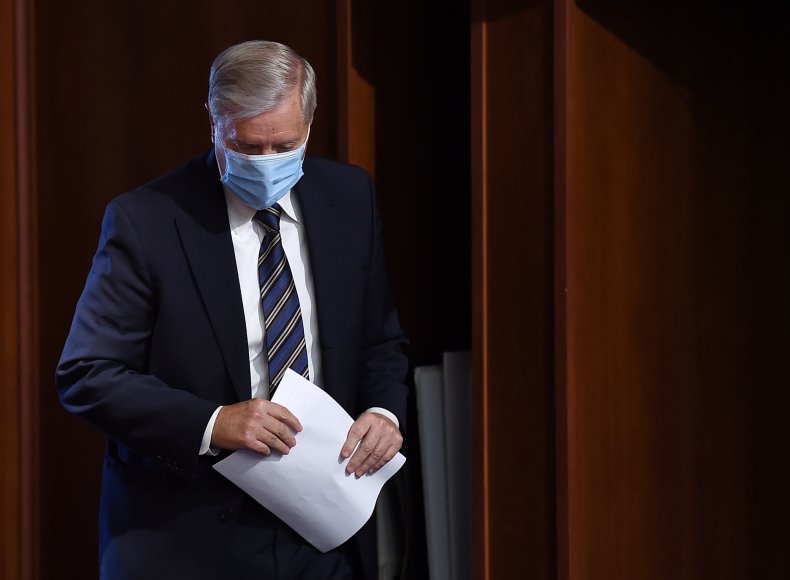 While Graham has been a strong supporter of Trump during his four years in office, he did not vote in favor of objecting the results of the 2020 election, stating that doing so was a "uniquely bad idea."
"Trump and I, we've had a hell of a journey. I hate it to end this way. Oh my God, I hate it. From my point of view he's been been a consequential president. But today, first thing you'll see. All I can say, is count me out, enough is enough," Graham said on January 6.
Despite Graham's vote opposing Trump's bid to overturn the election, he noted during the interview that "Donald Trump was my friend before the riot. And I'm trying to keep a relationship with him after the riot. I still consider him a friend."
"What happened was a dark day in American history and we're gonna move forward so here's what you need to know about me," Graham said. "I want this to continue. I want us to continue the policies that I think will make America strong. I believe the best way for the Republican Party to do that is with Trump not without Trump."
Newsweek reached out to Graham and Trump for comment but did not receive a response in time for publication.