Lindsey Graham Calls Fauci One of the 'Smartest People' After Trump Aides Undermine Him
South Carolina Senator Lindsey Graham referred to Dr. Anthony Fauci was "one of the smartest people" he knows and criticized the Trump administration's efforts to undermine the infectious disease specialist.
Graham, who met with hospitals in South Carolina on Tuesday, said during a press conference he has a tremendous amount of respect for Fauci.
"Has he been right all the time? No," Graham said, referring to President Donald Trump's comments about Fauci. "We don't have a Dr. Fauci problem. We need to be focusing on doing things that get us where we need to go. So I have all the respect in the world for Dr. Fauci. I think any effort to undermine him is not going to be productive, quite frankly."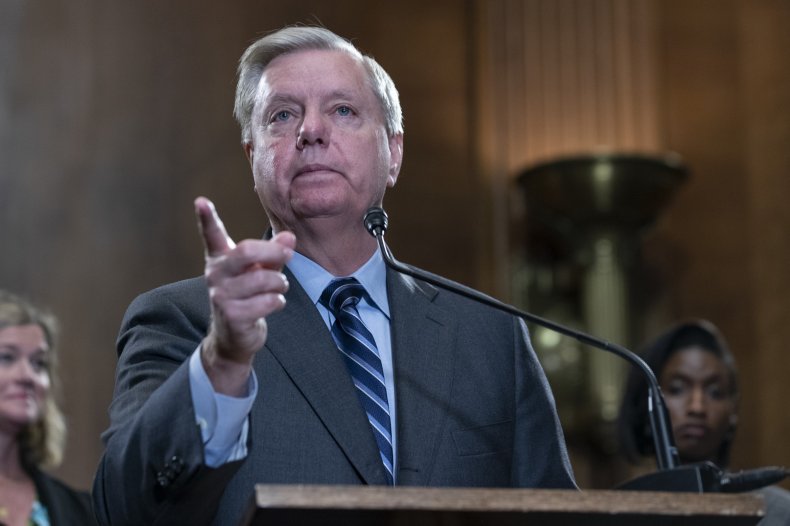 According to a New York Times report, the White House press office tried to undermine Fauci's reputation with an anonymously attribute list of misjudgments he made at the start of the coronavirus pandemic.
Dr. Margaret Hamburg, who served in the Obama administrations as commissioner of the Food and Drug Administration, called the so-called misjudgments "enormously sad and totally inappropriate."
"Never have we needed his expertise and focus more than right now," she said in the Times' report. "Why would we both undermine him and his ability to do his important work?"
Graham said the federal government should be focused on a phase four plan "that hits the target" and addresses unemployment, expanding COVID-19 testing and expanding aid to hospitals.
"That's what I'd be focusing on," Graham said. "Getting in a contest with Dr. Fauci about whether he was right or wrong doesn't move the ball forward."
Graham said while novel coronavirus cases nationwide are increasing, the country has already shut down once, and it is time to reopen smartly.
"We are going to deal with the reality that we are not as prepared as we need to be, but we are moving in the right direction," he said.
Graham, who also spoke about reopening schools nationwide, said Americans should heed the warnings from experts and follow the advice of health care professionals for proper social distancing, hand washing and wearing a face mask to help curb the spread of the virus.
"If we do the simple things as individuals, it will matter a lot," he said. "If the federal government will do another phase four, that will help a lot, and the ultimate solution to this problem is around the corner."