Lindsey Graham Calls Merrick Garland a 'Sound Choice' for Biden's Attorney General
Amid reports that President-elect Joe Biden will select Merrick Garland to serve as U.S. attorney general, Senator Lindsey Graham gave a small nod of approval for the judge who was snubbed by Republicans for a seat on the Supreme Court.
The Republican from South Carolina tweeted on Wednesday that if the reports are true, Garland would be a "sound choice" to lead the Department of Justice.
"He is a man of great character, integrity, and tremendous competency in the law," Graham wrote in the post.
He added in a second tweet that Garland "will be asked many questions regarding existing investigations that, in my view, need to continue. I look forward to the confirmation process and will closely follow his answers."
Several media organizations, including Politico and the Associated Press, reported Wednesday that Biden plans to tap Garland to serve as his attorney general and Lisa Monaco, a former homeland security adviser to President Barack Obama, as deputy attorney general.
Garland is a federal judge on the U.S. Court of Appeals for the District of Columbia. But in recent weeks he has stepped away from hearing cases on the bench, further fueling speculation that he was preparing for a potential nomination to Biden's cabinet.
The longtime judge—who before joining the appeals court in Washington had served as a federal prosecutor and a senior official in the Justice Department's criminal division— was nominated by Obama to the Supreme Court in 2016 after a vacancy was created by the death of Justice Antonin Scalia. But conservative members of Congress, led by Senate Majority Leader Mitch McConnell (R-Ky.), refused to consider the nomination or hold confirmation hearings.
Graham was one of a handful of Republicans who met with Garland in 2016 and praised him for his credentials, telling reporters: "He's a very nice man. He's, I think, an honest, very capable judge."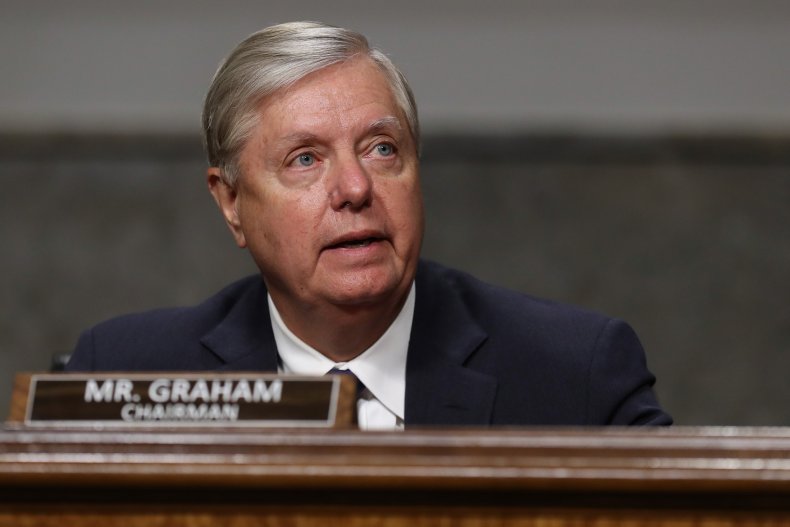 But the senator didn't budge on refusing to hold confirmation hearings for Garland, joining the argument that the Supreme Court seat should remain vacant until after the 2016 election when the next president could nominate a justice. Their block of Garland's nomination resulted in President Donald Trump's appointment of Neil Gorsuch to the high court in 2016.
Kevin Bishop, a spokesman for Graham, tweeted on Wednesday that the senator's post doesn't mean he will be voting in favor of Garland if he is nominated by the president-elect.
"FYI: Graham has not pledged to vote for Garland merely a 'sound choice.' Looks forward to hearings in @senjudiciary," Bishop tweeted.
Newsweek reached out to Graham's office for additional comment, but did not receive a response prior to publication.