Lindsey Graham Commends Former Opponent Jaime Harrison on Reported DNC Role
South Carolina Senator Lindsey Graham congratulated former campaign rival Jaime Harrison on his reported selection as chair of the Democratic National Committee (DNC) on Thursday.
Harrison, who led the South Carolina Democratic Party before assuming an associate chairman role at the DNC, pursued a strong congressional bid to succeed Graham last year.
The incumbent Republican candidate, initially elected to the U.S. Senate in 2003, ultimately defended his seat during November's general election. However, as Graham noted in a series of Tweets commending Harrison after news of his reported DNC promotion first surfaced, the Democrat proved to be a "formidable opponent" amid the senatorial race.
"Congratulations to @harrisonjaime for being selected as Chair of the @DNC," Graham wrote on Twitter, re-tweeting a Post and Courier report detailing Harrison's expected appointment to serve as the next committee chair.
"This is a big honor and I'm confident he will do a good job representing the Democratic cause. Jaime will be a formidable opponent," the senator continued. "I always like it when South Carolinians are recognized for their talents and accept leadership positions. Good luck @harrisonjaime, but not too much luck!"
Earlier, a New York Times report noted that Harrison is President-elect Joe Biden's expected choice to lead the DNC, and will likely be appointed to the position without facing a competitor. Michigan Governor Gretchen Whitmer, Illinois Senator Tammy Duckworth, Texas Rep. Filemón Vela and Atlanta Mayor Keisha Lance Bottoms will be appointed vice-chairs of the committee alongside Harrison's selection, according to the Times. The newspaper's Thursday report cited comments from unidentified individuals familiar with Biden's anticipated appointments as sources.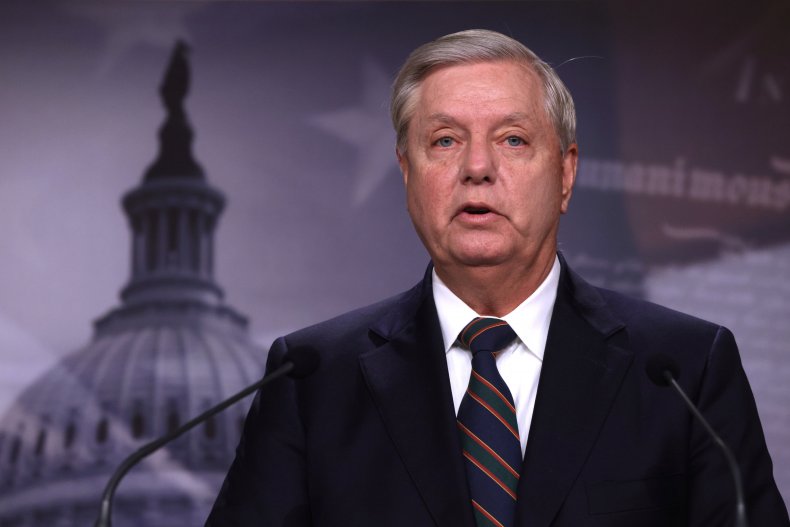 Although Harrison's push to secure victory over Graham last year was unsuccessful, the Democrat's campaign received national attention for its record-breaking fundraising haul. The campaign received $57 million in donations between July, August and September, surpassing quarterly earnings reported by any previous senate campaign in U.S. history. Georgia's senate candidates eventually established higher fundraising records during the state's recent runoff elections, as all four contenders' campaigns received enormous amounts of financial support from donors across the country.
National polling data placed Harrison and Graham neck-and-neck during the final stretches of their senate campaigns. On Election Day, Graham received roughly 54 percent of the popular vote compared with Harrison's 44 percent. The Democrat discussed the possibility of becoming DNC chair in an interview with the Washington Post about one week after polls closed. At the time, Harrison told the outlet that he would "definitely take a good look" at accepting the position if he received an offer.
"If that's something that they are interested in me doing, I"ll definitely take a good look," he said. "Got to weigh it all with my wife."
Newsweek reached out to the Biden-Harris transition team for further comment but did not receive a reply in time for publication. Graham's office had no further comment.