Lindsey Graham Pledges to Investigate Alleged Andrew McCabe and Rod Rosenstein 'Coup' Plot Against Donald Trump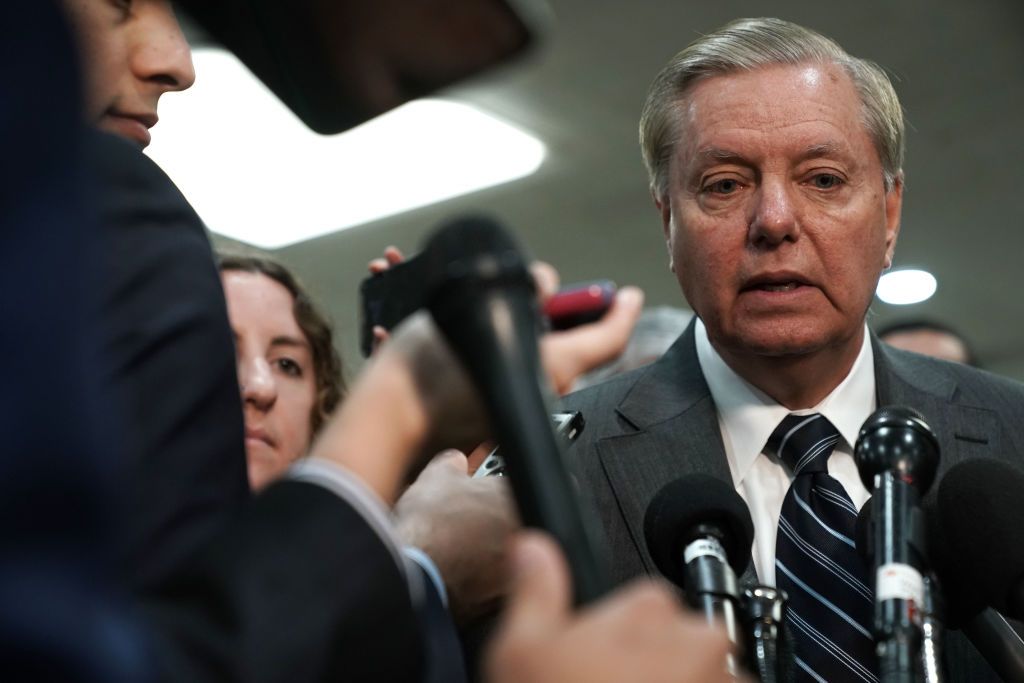 Senator Lindsey Graham, a key ally of President Donald Trump, has pledged to investigate claims by former Acting FBI Director Andrew McCabe that senior officials discussed invoking the 25th Amendment to remove Trump from office.
In an appearance on CBS News Face the Nation on Sunday, Graham, who is chairman of the Senate Judiciary Committee, said that McCabe's claim was "beyond stunning." Graham said, "The whole point of Congress existing is to provide oversight of the executive branch."
"So through good reporting by 60 Minutes, there's an allegation by the acting FBI director at the time that the deputy attorney general was basically trying to do an administrative coup, take the president down to the 25th Amendment process. The deputy attorney general denies it. So I promise your viewers the following, that we will have a hearing about who's telling the truth, what actually happened."
He added, "I'm going to do everything I can to get to the bottom of the Department of Justice FBI behavior toward President Trump and his campaign."
In an interview with 60 Minutes set to air on Sunday, McCabe said that former Deputy Attorney General Rod Rosenstein raised the prospect of removing Trump from office shortly after the president dismissed former FBI Director James Comey in May 2017.
According to McCabe, they discussing invoking the 25th Amendment, under which a president deemed incapable of fulfilling their duties can be ousted by the Cabinet and vice president. McCabe also claims that Rosenstein offered to wear a wire to record conversations with the president as evidence he was unfit for office.
Trump fired McCabe in March 2018, shortly before his planned retirement. Rosenstein is set to step aside when Trump's pick for attorney general, William Barr, takes office.
Rosenstein has denied in a statement discussing removing the president from office, or offering to wear a wire. "The Deputy Attorney General again rejects Mr. McCabe's recitation of events as inaccurate and factually incorrect," a Department of Justice statement said on Thursday.
Rosenstein had dismissed as false a New York Times report containing the claims in September.
"I think everybody in the country needs to know if it happened," said Graham. "It's stunning to me that one of the chief law enforcement officers of the land—the acting head of the FBI—would go on national television and say, 'Oh by the way I remember a conversation with the deputy attorney general about trying to find if we could replace the president under the 25th amendment.
"[McCabe] went on national television and he made an accusation that floors me… We're going to find out what happened here and the only way I know to find out is to call the people in under oath and find out, through questioning, who's telling the truth because the underlying accusation is beyond stunning."