Lindsey Graham Warns Democrats to Watch Out for Kamala Harris, Joe Biden as 2020 Candidates
Senator Lindsey Graham acknowledged former Vice President Joe Biden's longtime political clout on Sunday, but reiterated that California Senator Kamala Harris is "a force to be reckoned with" in the 2020 presidential race.
The South Carolina Republican spoke at length Sunday on CBS News' Face the Nation about President Donald Trump's meeting with North Korean dictator Kim Jong-Un, but he also briefly remarked on the 2020 Democratic presidential candidates' own opinions heading into the next election. Graham, who has alternated between being a Trump defender and antagonist, weighed in on the Democratic primary contest by defending Biden from accusations of racism while also talking positively about his position as a political stalwart.
"He's got to up his game. But anybody that knows Joe Biden, there's not a racist bone in his body," Graham said, referencing his recent controversial remarks about being able to work, early in his Senate career, civilly alongside two bigoted senators who backed segregation. "That's not a clichè, that's reality. But the narrative is that maybe it's not his time and that he's not up to the task. I think you will estim — underestimate Joe Biden at your own peril."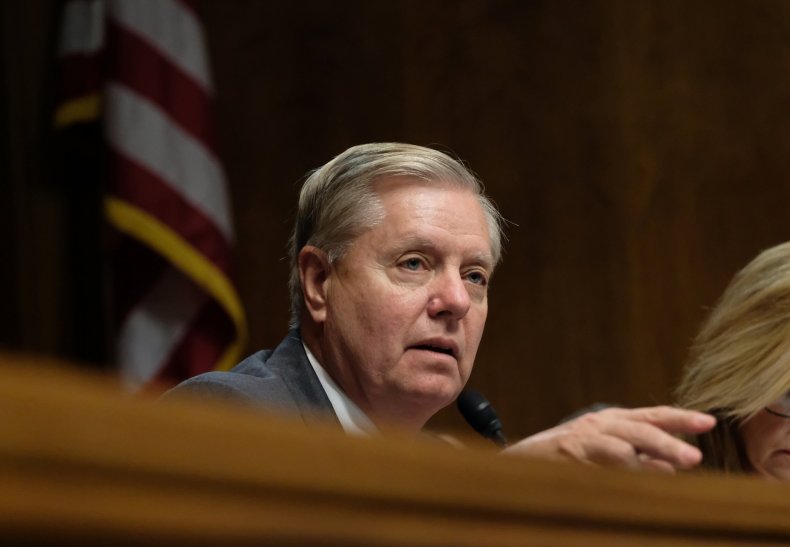 Graham then went on to compliment Harris, a former California attorney general who rose in Democratic candidate polls after she targeted the frontrunning Biden for his racially charged comments and for his record as a young senator of opposing federal support of busing programs to racially integrate American schools.
"I watched the debate," Graham told CBS News. "The policy options being presented to the country by the leading contenders on the Democratic side are their biggest problem. Pretty liberal, pretty extreme."
"But when it comes to Joe Biden, I think the next debate, he's got to change the narrative. And one thing I'll say about Kamala Harris, and I said this before, she's got game. She is very talented, she's very smart and she'll be a force to be reckoned with."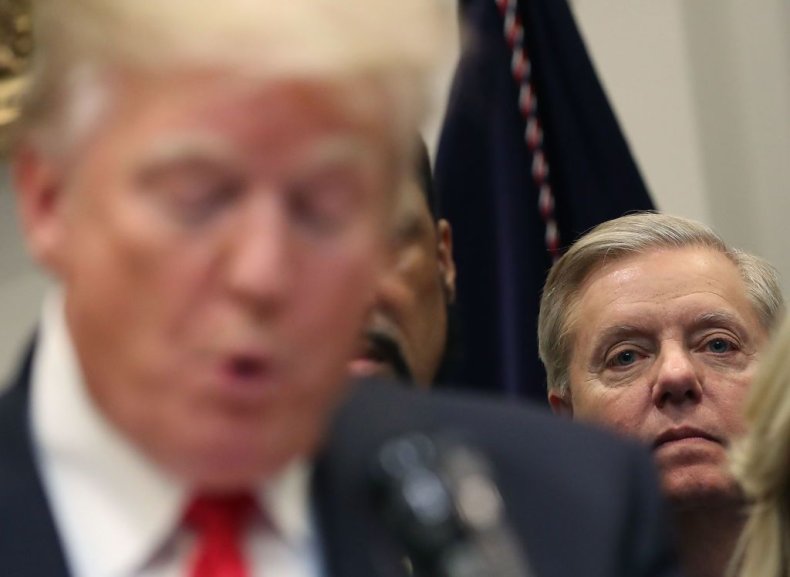 Earlier in the interview, Graham commented on the G20 summits in Japan and his opinions about how the Chinese will likely pursue renegotiations regarding trade deals with the U.S. He also said that Trump's meeting with North Korea's Kim Jong Un is a step in the right direction.
"There's no downside to keep trying," Graham told CBS News' Brennan Sunday. "They haven't exploded a bomb. They haven't tested any ICBMs in a quite a while. So, I would encourage the president to keep talking. But the point is to get irreversible, verifiable denuclearization of the peninsula. That's the goal. And if Trump thinks he can do this by continue to engage Kim Jong-Un, let's give it a try."