Trump Ally Lindsey Graham Once Said President Could Be Impeached for Not Complying with Congressional Oversight
Senator Lindsey Graham, a close ally of President Donald Trump's, once said that a president's refusal to comply with congressional oversight was an impeachable offense.
In a video unearthed from December 1998 circulating on Twitter on Friday, the South Carolina legislator passionately states that Richard Nixon could have been impeached for failing to comply with subpoenas from Congress.
"The day Richard Nixon failed to answer that subpoena is the day he was subject to impeachment because he took the power from Congress over the impeachment process away from Congress, and he became the judge and jury," Graham said two decades ago.
At the time, then-Representative Graham was a member of the House Judiciary Committee, and subsequently served as a manager in the unsuccessful impeachment trial of President Bill Clinton.
President Trump said earlier this week that he would not comply with Congressional attempts to question administration officials.
"We're fighting all the subpoenas," Trump told reporters on Wednesday. "These aren't, like, impartial people. The Democrats are trying to win 2020."
His remarks came after the Treasury Department failed to meet the deadline from the Ways and Means Committee to turn over several years of Trump's personal and business tax documents.
Administration figures also said this week Trump would claim executive privilege to block ex-White House Counsel Don McGahn from testifying before Congress. The report from special counsel Robert Mueller, which was released last week, depicted McGahn as a key figure who could have witnessed obstruction of justice by Trump.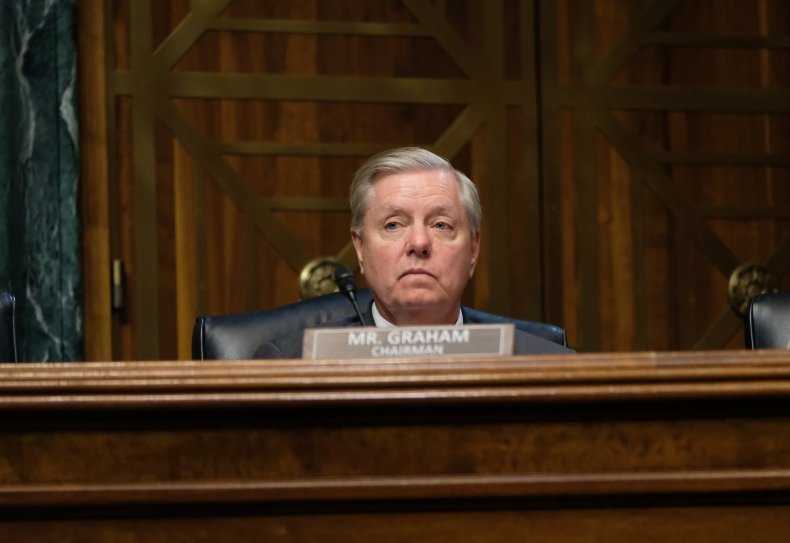 On Thursday, Democratic Representative Gerry Connolly, a member of the House Oversight Committee threatened to jail Trump officials who do not comply with subpoenas.
"We will use any and all power in our command to make sure it's backed up—whether that's a contempt citation, whether that's going to court and getting that citation enforced, whether it's fines, whether it's possible incarceration," Connolly told CNN's Wolf Blitzer.
Graham's office did not immediately respond when contacted by Newsweek.
Last week, Representative Alexandria Ocasio-Cortez referenced another comment from Graham's past, when—again, in the context of the Clinton impeachment—the legislator stated that a president did not have to be found guilty of a crime to be impeached.
"You don't even have to be convicted of a crime to lose your job in this constitutional republic," Graham says in a video from 1999. "Impeachment is not about punishment. Impeachment is about cleansing the office. Impeachment is about restoring honor and integrity to the office"