South Carolina Republican Lindsey Graham appeared to diverge from ally President Donald Trump regarding a reported informant the FBI used to investigate suspicious ties between Trump's presidential campaign and Russia.
Trump has railed against the FBI after the operation was revealed. The informant spoke with Trump advisers only after there had been links to Russia deemed suspicious, according to The New York Times.
Borrowing a term from an NFL controversy over cheating allegations made against the New England Patriots, Trump has called the affair "spygate" and referred to the informant as a "spy." Trump has also repeatedly summed up the entire Russia investigation as a "witch hunt."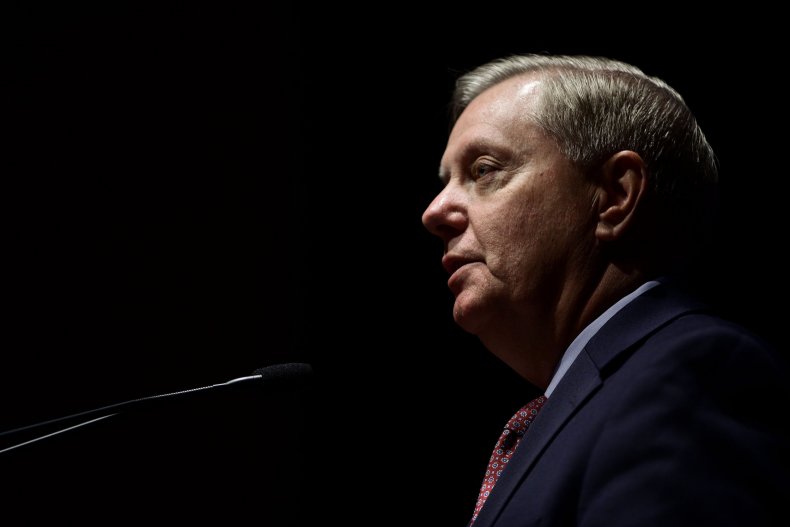 "Look how things have turned around on the Criminal Deep State. They go after Phony Collusion with Russia, a made up Scam, and end up getting caught in a major SPY scandal the likes of which this country may never have seen before! What goes around, comes around!" tweeted the President Wednesday.
Trump even used a hashtag with "spygate" on Thursday.
"Not surprisingly, the GREAT Men & Women of the FBI are starting to speak out against Comey, McCabe and all of the political corruption and poor leadership found within the top ranks of the FBI. Comey was a terrible and corrupt leader who inflicted great pain on the FBI! #SPYGATE" tweeted Trump.
In speaking with conservative radio host Hugh Hewitt Friday, Graham gingerly separated from Trump.
"A confidential informant is not a spy," said Graham.
Graham said "probably not" when asked if Trump should use the term "spygate."
"I don't think he's a spy," Graham continued.
The operation by the FBI was kept very discreet to avoid information of its existence becoming public and affecting the election. The operation, detailed in The New York Times, was called "Crossfire Hurricane."
Graham also detailed how the process should have more guardrails.
"There needs to be some protocols in place if this ever happens again. Right now, there are rules saying you can't, you know, you don't want investigations to change political cycles. So there's rules about, you know, ending and starting investigations because of the political cycle," said Graham. "There's also rules about going into a lawyer's office. That's a big deal. There should be some rules about surveilling a major party nominee's campaign. And there probably is not any."