Lindsey Graham Says Chinese Scientists Won't be Honest if it Means Being 'Shot' or Jailed
Senator Lindsey Graham (R-S.C.) isn't buying what Chinese scientists told a team of researchers during their visit to Wuhan and called Peter Daszak, a member of the team, "detached from reality" with how China operates.
A report authored by a team of international researchers found a lab leak to be the least likely origin point, although it came under criticism for relying too heavily on information provided by people in China.
Daszak, as well as Dr. Anthony Fauci, director of the National Institute of Allergy and Infectious Diseases (NIAID) have publicly backed Chinese scientists for being honest, but others, including Graham, have called their statements into question.
"How sophisticated do you have to be to understand that scientists in China aren't going to say or do anything that's gonna get them shot or put in jail," Graham told Fox News host Brian Kilmeade on his radio program, the Brian Kilmeade Show.
Researchers who visited Wuhan as part of the World Health Organization-China joint mission had access to the Wuhan Institute of Virology and met with scientists who work there.
Daszak told 60 Minutes' Lesley Stahl that researchers asked Chinese scientists if they audited the lab after the outbreak, and they responded that they did. They also asked if anything was found, to which the Chinese scientists said no, and they confirmed they tested their staff members.
When Stahl pushed that the team was just "taking their word for it," Daszak asked, "What else can we do?" He defended the team for going "right up to" the limit as to what they could do and for asking "tough" questions that weren't vetted in advance.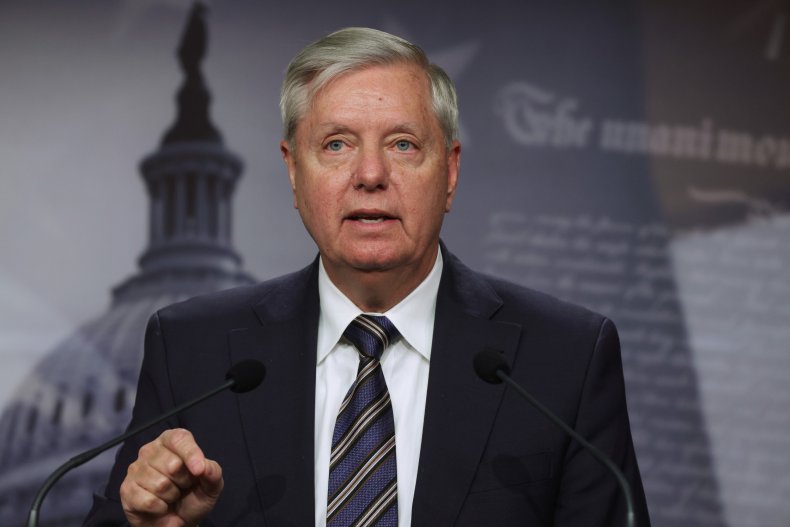 His admission that there were staff members from the Ministry of Foreign Affairs in the room throughout their stay raised a red flag with Stahl. While Daszak said they were present to make sure "everything went smoothly," Stahl questioned their presence as being a means of ensuring scientists weren't "tell[ing] you the whole truth and nothing but the truth."
"You sit in a room with people who are scientists and you know what a scientific statement is and you know what a political statement is. We had no problem distinguishing between the two," Daszak said.
Graham called Daszak "detached from reality as to how China works," adding that he smells "a rat."
Newsweek reached out to Daszak for comment but did not receive a response in time for publication.
Despite China's denial that it has been anything but transparent, it has been criticized for censoring social media comments, silencing journalists and calling Li Wenliang, a Chinese doctor, into the police station after he attempted to warn his friends about a SARS-like virus.
"It's my guess that there are people in China right now who may know a great deal more than the rest of us regarding how this pandemic may have begun and I imagine many of them must be terrified," Jamie Metzl, a senior fellow at the Atlantic Council and an adviser to the WHO, told Newsweek.
Metzl has long been saying a lab leak needs to remain on the table as a possible origin for the outbreak, a suggestion China vehemently denies. They've likened the possibility to being anti-science and politically motivated and used the lab's disclosure that none of their staff had COVID-19 as an exoneration of the lab as a potential origin.
Taking the lab at its word is something some skeptics aren't willing to do, but Fauci told legislators he had no reason to consider scientists untrustworthy.
"There's no way of guaranteeing that, but in our experience with grantees, including Chinese grantees, which we've had interactions with for a very long period of time, they're very competent, trustworthy, scientists. I'm not talking about anything else in China, I'm talking about the scientists," Fauci told Senator John Kennedy (R-La.) during a hearing.
Fauci reiterated the sentiment during an interview on Sirius XM's The Joe Madison Show. He separated Chinese scientists from the government and, based on his experience, said Chinese scientists have been of "good faith."
Newsweek, in partnership with NewsGuard, is dedicated to providing accurate and verifiable vaccine and health information. With NewsGuard's HealthGuard browser extension, users can verify if a website is a trustworthy source of health information. Visit the Newsweek VaxFacts website to learn more and to download the HealthGuard browser extension.