Lindsey Graham Says DOJ 'Have Been Looking' Into Election Fraud Claims, Contradicting Trump's Earlier Comments
South Carolina Republican Senator Lindsey Graham on Thursday said that the Department of Justice "have been looking" into claims of election fraud, contradicting comments made by President Donald Trump.
While speaking with Fox News' John Roberts, Graham was asked about Trump's recent criticism of the Department of Justice and Attorney General Bill Barr, in regard to claims of election fraud.
"Well, they have been looking, I know that," Graham, who is also the chairman of the Senate Judiciary Committee, said. "As a matter of fact, I sent an affidavit over signed by the gentleman in Pennsylvania — I think it was Pennsylvania — backdating ballots. I know that the Department of Justice and the Post Office people actually talked to that individual."
Graham continued, "But here's what I would suggest to the Department of Justice. If you have somebody come forward that is willing to sign an affidavit under oath that they saw something that was illegal or inappropriate, you do have an obligation to look at it."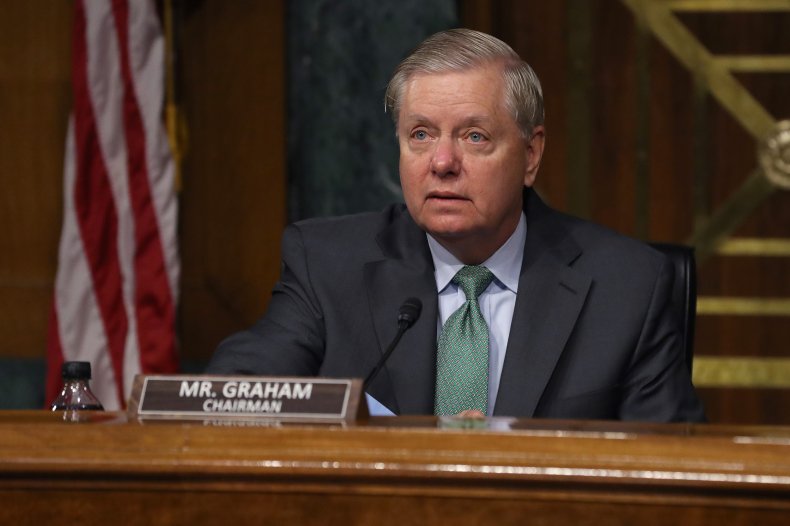 Graham's comments contradict Trump's remarks from earlier in the day when he told reporters at the White House that Barr "hasn't done anything," in regard to investigating claims of widespread voter fraud.
"He hasn't looked," Trump said. "When he looks, he'll see the kind of evidence that right now you're seeing in the Georgia Senate."
Trump continued, "They haven't looked very hard, which is a disappointment, to be honest with you."
The comments from Graham and Trump come shortly after Barr spoke to the Associated Press about claims of widespread voter fraud in the 2020 election. Following Joe Biden's projected victory in the 2020 election, Trump has continually made seemingly baseless claims of widespread voter fraud, which prompted Barr to direct attorneys across the U.S. to investigate any "substantial allegations" of voting irregularities.
Despite Barr being one of Trump's closest allies, he told the Associated Press on Tuesday, that attorneys and FBI agents have been investigating claims and reviewing information they've received but "to date, we have not seen fraud on a scale that could have effected a different outcome in the election."
In addition to Trump, Barr also faced criticism from Rudy Giuliani, the president's personal attorney, and campaign senior legal adviser Jenna Ellis.
"With all due respect to the Attorney General, there hasn't been any semblance of a Department of Justice investigation," Giuliani and Ellis said in a joint statement on Tuesday. "We have gathered ample evidence of illegal voting in at least six states, which they have not examined. We have many witnesses swearing under oath they saw crimes being committed in connection with voter fraud. As far as we know, not a single one has been interviewed by the DOJ. The Justice Department also hasn't audited any voting machines or used their subpoena powers to determine the truth."
The statement from Trump's legal team also stated that "with the greatest respect to the Attorney General, his opinion appears to be without any knowledge or investigation of the substantial irregularities and evidence of systemic fraud."
Newsweek reached out to Graham's office and Trump's campaign for comment but did not receive a response in time for publication.