Lindsey Graham Says Senate Should 'Proceed Expeditiously' in Filling RBG's Supreme Court Seat
Republican Senator Lindsey Graham of South Carolina said Monday that the Senate should move quickly to fill the vacant U.S. Supreme Court seat left behind by the Friday death of Ruth Bader Ginsburg.
With a majority of U.S. Supreme Court seats already held by conservatives, Ginsburg's passing gives the Trump administration an opportunity to appoint another conservative justice. Some Democrats have said that the seat should not be filled until after the November election. In 2018, Graham said that if an opening on the court came open during President Donald Trump's last year in office after primary elections had already begun, that the nomination process would not occur until after the election.
Graham officially clarified his stance on Monday in a letter to Democrats on the House Judiciary Committee. Citing the contentious confirmation proceedings for Trump appointee Justice Brett Kavanaugh in 2018, Graham said that he has "a different view of the judicial-confirmation process." Graham also said that it is "clear that there already is one set of rules for a Republican president and one set of rules for a Democrat president" for confirming appointees.
"I therefore think it is important that we proceed expeditiously to process any nomination made by President Trump to fill this vacancy," Graham wrote. "I am certain if the shoe were on the other foot, you would do the same."
Kavanaugh was confirmed by the Senate by only two votes. During his confirmation hearing, Kavanaugh was accused of sexual misconduct by several individuals. Kavanaugh denied the allegations.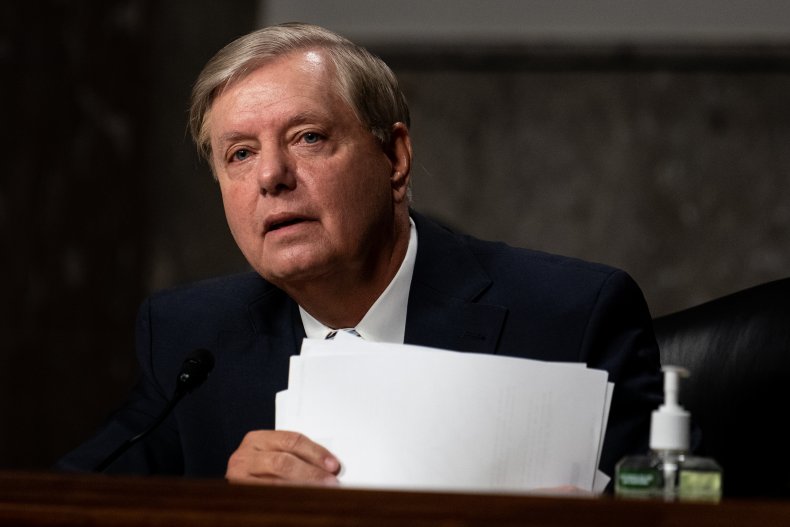 House Majority Leader Mitch McConnell said on Friday that whoever President Trump nominated to fill Ginsburg's seat would "receive a vote on the floor of the United States Senate."
Some Democrats have accused McConnell of hypocrisy. In 2016, then-President Barack Obama nominated Judge Merrick Garland to a spot on the Supreme Court. At that time, McConnell said that a new justice should not be confirmed during an election year and kept the seat vacant for over 11 months.
Senate Minority Leader Chuck Schumer used McConnell's words from 2016 in a tweet responding to McConnell's claim that a Trump appointee would be voted on quickly. "The American people should have a voice in the selection of their next Supreme Court Justice," Schumer tweeted, quoting McConnell. "Therefore, this vacancy should not be filled until we have a new president."
On the Senate floor Monday, Schumer said that "no amount of sophistry can change what McConnell said" in 2016 "and it applies even more so now, more so, so much closer we are to an election."
Democratic House Speaker Nancy Pelosi told ABC News on Sunday that if the president attempts to push a Supreme Court nomination through, Democrats "have arrows in our quiver that I'm not about to discuss right now." Newsweek reached out to Speaker Pelosi's office for comment.
President Trump told reporters on Monday that he would "probably" choose a nominee on Saturday.
"And I'm just doing my constitutional obligation," Trump said. "I have an obligation to do this. So I would rather see it before the election."